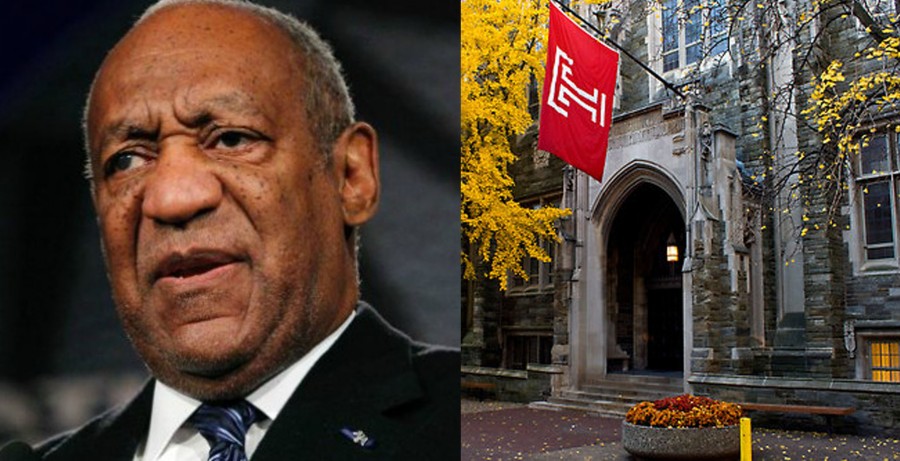 For 32 years, Bill Cosby has been on the board of trustees of Temple University. Cosby studied at the Philadelphia based university from 1961 to 1962 on a track and field athletic scholarship. After leaving early to pursue comedy, he eventually returned to graduate.
Since more allegations have unraveled and resurfaced regarding Cosby's potential involvement in several sexual assault cases, an online petition was created which urged the university to end their relationship with the famous 77 year-old comedian. On his own terms, Cosby has resigned.
In his statement, Cosby said, "I have always wanted to do what would be in the best interests of the university and its students. As a result, I have tendered my resignation from the Temple University Board of Trustees."
The university's response was clear and simple, stating that Temple "accepts Dr. Cosby's resignation from the board and thanks him for his service to the university."

Despite being in the heavy controversial spotlight, Cosby still continues to perform around the country.