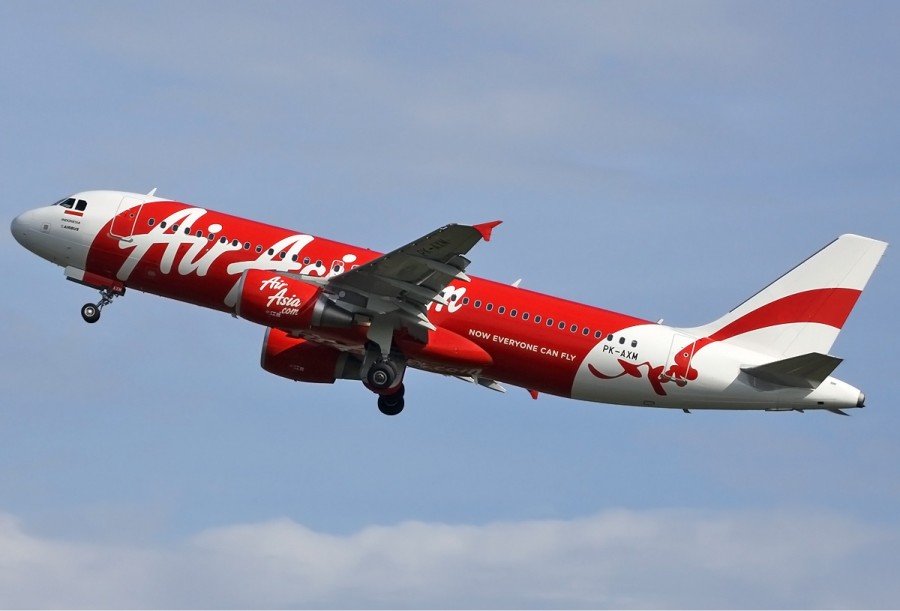 AirAsia confirmed that Flight QZ8501, traveling from Surabaya, Indonesia, to Singapore lost contact and has now gone missing. It's a devastating deja vu. In March, Malaysia Airlines Flight MH370 carrying 227 passengers (including two infants) and 12 crew members vanished off the radar on its way from Kuala Lumpur to Beijing.
The AirAsia aircraft was an Airbus A320-200 with 155 passengers on board, with 137 adults, 17 children and 1 infant. Also on board were 2 pilots and 4 cabin crewand one engineer on board.
Via Twitter, AirAsia said, "AirAsia Indonesia regrets to confirm that QZ8501 from Surabaya to Singapore has lost contact at 07:24hrs this morning."
According to the airline's Facebook page, Flight QZ8501 took off at about 5:35 a.m. Sunday local time from Juanda International Airport and lost contact with air traffic control at about 7:24 a.m.
Sunu Widyatmoko, CEO of AirAsia Indonesia said, "We are deeply shocked and saddened by this incident. We are cooperating with the relevant authorities to the fullest extent to determine the cause of this incident. In the meantime, our main priority is keeping the families of our passengers and colleagues informed on the latest developments."
"We will do everything possible to support them as the investigation continues and have already mobilized a support team to help take care of their immediate needs, including accommodation and travel arrangements. A briefing center has also been set up in Surabaya for the families."
Djoko Murjatmodjo, Indonesia's acting director general of transportation told reporters, "We don't dare to presume what has happened except that it has lost contact." He added that the last contact between the pilot and air traffic control was at 6.13 a.m. local time when the pilot asked to avoid a cloud bank by turning left and going higher to 34,000 feet.
Photo not of flight mentioned