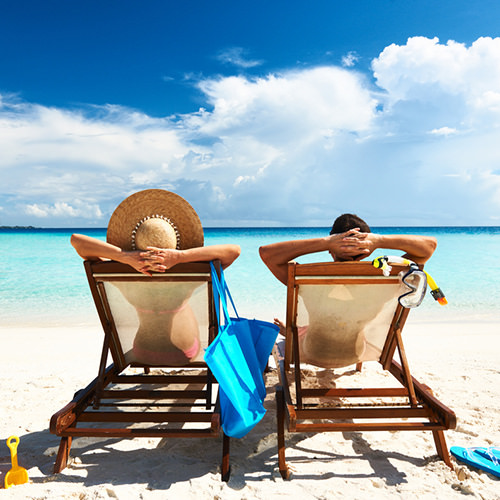 Travel and vacation planning no longer needs to be an expensive and time-consuming ordeal thanks to the travel tips found in Bob Diener's "175 Ways to Save", a new travel book from the founder of www.Getaroom.com
"175 Ways to Save" contains 76 pages of wisdom collected by Mr. Diener during his more than 30-year career in the travel industry. The paperback is available for sale on Amazon.com for $8.99, with a Kindle version also available for $2.99.
Regularly quoted as an expert travel source for publications including The Wall Street Journal, USA Today, and The New York Times, Bob Diener is also a regular guest on various CNN, FOX, and CNBC news programs as well as hundreds of radio stations. He is the founder of Getaroom.com, a hotel booking site that features industry innovations such as limited-time flash sales and unpublished rates which cannot be found anywhere else.
Highlights of "175 Ways to Save" include:
How to find the very best hotel room rates based on the advice from

Bob Diener

, the leading hotel room expert. Tips include how early to book rooms, the appeal of independent hotels, and when to visit the Big Apple.
An International Travel section which provides travelers tips on how to handle currency issues, be safe, and find the best deals overseas.
Tips for senior citizens including savings during the "off seasons", protecting your health, and how to always get the best senior discounts.
Expert tips on rental cars including how to get an upgrade, what size car to select, and why you should skip expensive extras such as GPS.
How to cruise in style with 25 exclusive tips including the benefits of booking early, using an agent, and why cruisers should never pay retail for their bookings.
How to enjoy the friendly skies with tips on finding the best route and flights for any destination. Learn the best days to fly, how to avoid fees, and the "hidden city fare" move.
"I wrote this book to provide readers with short but powerful tips on how to save on their next trip," said Mr. Diener. "From car rentals to cruises and international trips, the book covers a wide range of travel methods and topics in just 76 engaging pages. My goal is to improve people's vacations so they can experience the sheer joy of travel while also saving some cash and avoiding headaches along the way."
For the very latest hotel room flash sales, unpublished rates and great customer service, visit www.getaroom.com.