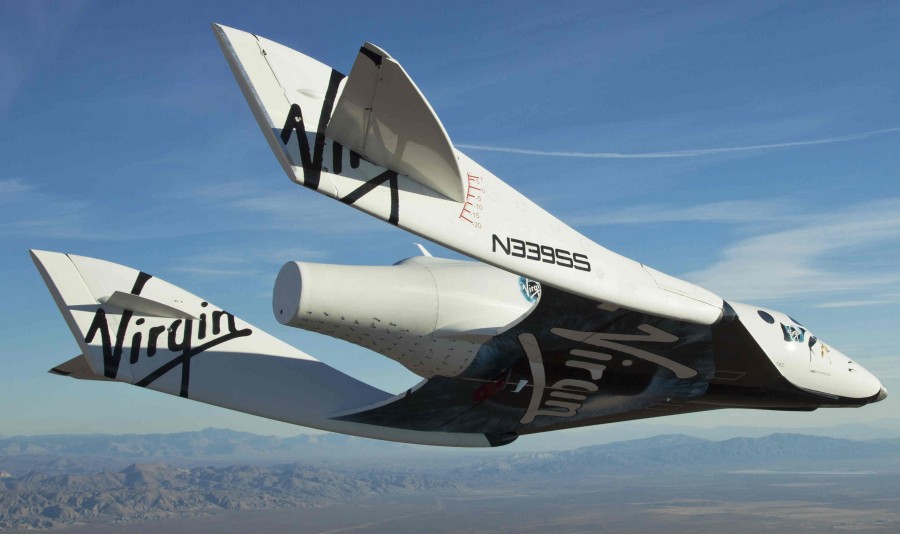 Virgin Galactic provides suborbital spaceflights to space tourists, suborbital launches for space science missions, and orbital launches of small satellites. On Friday, a tragic crash during a powered test flightof SpaceShipTwo occurred. According to a statement from Virgin Galactic, during the test, the vehicle suffered a serious anomaly resulting in the loss of the vehicle.
Local authorities have confirmed that one of the two Scaled Composites pilots died during the accident. The other pilot parachuted to the ground and is being treated at a local hospital.
George Whitesides, CEO of Virgin Galactic said, "Our primary thoughts at this moment are with the crew and family, and we're doing everything we can for them now. I'd like to recognize the work of the first responders who we work with in the Antelope Valley for their efforts on behalf of the team. We're also thinking of the team members that we have at the companies that have been working on this program.
Space is hard and today was a tough day. We are going to be supporting the investigation as we figure out what happened today. We're going to get through it. The future rests in many ways on hard days like this, but we believe we owe it to the team, that has been working so hard on this endeavour, to understand this and to move forward. And that is what we'll do."