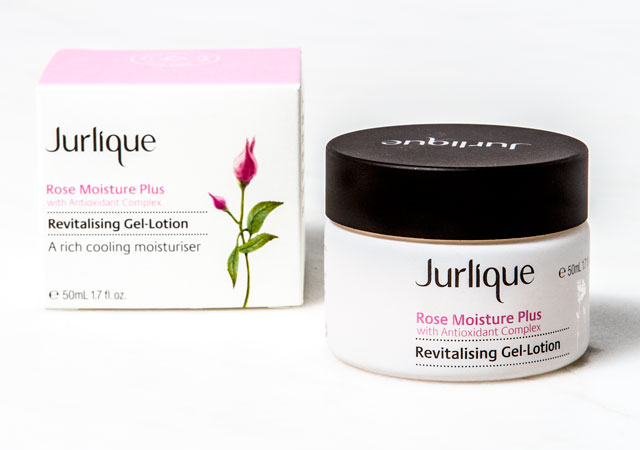 Introducing… Jurlique's Rose Moisture Plus Revitalising Gel-Lotion with Antioxidant Complex
This is a silky water-gel emulsion to help protect against environmental aggressors, hydrate, smooth and soften the skin. It has cooling properties to protect and replenish the skin.
Rose Hip Fruit Oil is a lightweight oil rich in essential fatty acids including linoleic and linolenic acids. It is known for its skin restorative, hydrating and balancing properties.
Green Tea Extract helps maintain a smooth, balanced and radiant complexion by protecting the skin from environmental damage.
White Mushroom Extract, nature's hyaluronic acid, holds up to 500 times its own weight in water to create a natural, flexible film that restores dry skin to its optimal hydrated state.
Price: $47.00 for 50 ml
Can be found at www.sephora.com