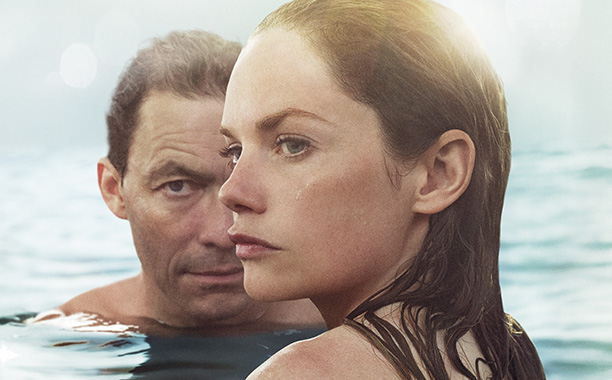 SHOWTIME has picked up a second season of the critically-acclaimed new drama series THE AFFAIR and a fifth season of the Emmy® and Golden Globe®-winning hit series HOMELAND, to air 10 and 12 new episodes respectively in 2015. The announcement was made today by David Nevins, President, Showtime Networks Inc. Season-to-date, HOMELAND season four is averaging six million weekly viewers across platforms – steadily building momentum and growing in each of its last three weeks. On pace to be the network's most time-shifted original series, THE AFFAIR is averaging 3.9 million weekly viewers across platforms. The series has grown consistently every single week since its premiere, with 87 percent of the show's audience tuning-in after the original Sunday 10 p.m. telecast. Both series currently air on Sunday nights starting at 9 p.m. ET/PT on SHOWTIME.
"In its fourth season, HOMELAND has brilliantly reinvented itself. It continues to capture the attention of a devoted fan base, and has provided an enviable platform for the successful launch of THE AFFAIR," said Nevins. "With thought-provoking, relevant and addictive storylines, both series have been embraced, dissected and much debated week after week.  We're excited to see more from these complex shows in 2015."
The buzz for HOMELAND's rebooted fourth season continues to grow, as Carrie Mathison (Emmy, SAG and Golden Globe Award winner Claire Danes) continues to fight the war on terror on the front lines while working as Chief of Station at the U.S. Embassy in Islamabad, Pakistan. Her mission pulls her into the complex dichotomy between international diplomacy and clandestine operations. The series also stars Emmy and Tony® Award winner Mandy Patinkin, Emmy nominee Rupert Friend, Tracy Letts, Laila Robins and Nazanin Boniadi.  Produced by Fox 21, the series was developed for American television by Alex Gansa and Howard Gordon, and is based on the original Israeli series "Prisoners of War" by Gideon Raff.  Along with Gansa, Gordon and Raff, the executive producers for season four are Alexander Cary, Chip Johannessen, Meredith Stiehm, Avi Nir, Ran Telem and Lesli Linka Glatter.
THE AFFAIR explores the emotional and psychological effects of an extramarital affair. The provocative drama, told separately from the male and female perspective, uses  distinct memory biases to both misdirect and intrigue. Golden Globenominee Ruth Wilson plays Alison, a young woman waiting tables at a popular Hamptons diner, trying to piece her life back together in the wake of a tragedy. Her husband Cole (SAG Award® nominee Joshua Jackson), struggles to keep it all together, both with his wife and the financially-strained ranch that has been in his family for generations. Their emotionally-charged marriage becomes even more complicated when Alison begins an affair with Noah (Golden Globenominee Dominic West), a New York City public school teacher and aspiring novelist who is spending the summer at his in-laws' estate out on the island. Emmy nominee Maura Tierney plays Helen, Noah's college sweetheart, best friend, mother of his children, lover and wife of 17 years. Award-winning playwright and writer/producer Sarah Treem and Hagai Levi serve as executive producers and co-creators. Jeffrey Reiner serves as executive producer and director, along with executive producer Eric Overmyer.