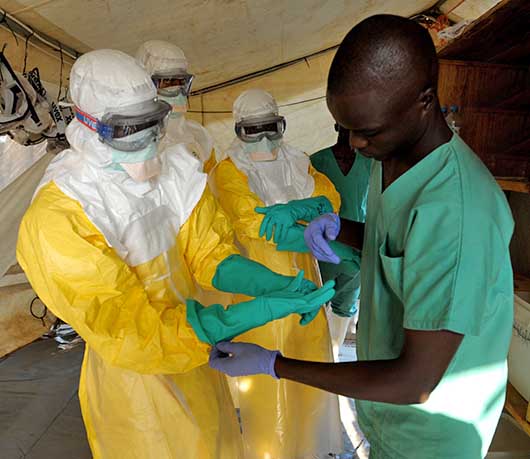 Dr. Martin Salia is the second person to die of the Ebola virus in the United States after Thomas Eric Duncan contracted the virus in Liberia and traveled to Dallas. The 44 year-old surgeon was diagnosed with Ebola in Sierra Leone and flown to Nebraska over the weekend for treatment.
Salia was the 10th patient to be treated on American soil and the third at Nebraska Medical Center. Hospital officials had said that he was possible sicker than any other patient flown to the United States from West Africa.
In a statement from the White House Press Secretary, "Dr. Salia leaves behind loved ones in the United States, his adopted homeland, and in Sierra Leone, where he was born. A general surgeon, Dr. Salia dedicated his life to saving others.
Dr. Salia's passing is another reminder of the human toll of this disease and of the continued imperative to tackle this epidemic on the frontlines, where Dr. Salia was engaged in his calling."