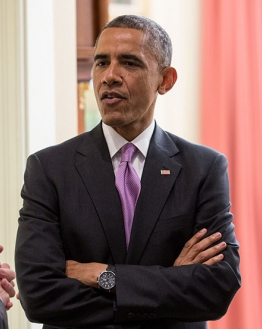 Photo: Official White House Photo by Pete Souza
As President Obama stated on Thursday evening, "our immigration system is broken — and everybody knows it." Immigration continues to be one of the most controversial subjects and issues in our country, with little to no resolution regarding the state of illegal immigrants and workers.
Obama and the White House have struck a deal. Up to 5 million undocumented immigrants will be able to apply for legal status. 'If you've been in America for more than five years; if you have children who are American citizens or legal residents; if you register, pass a criminal background check, and you're willing to pay your fair share of taxes — you'll be able to apply to stay in this country temporarily without fear of deportation. You can come out of the shadows and get right with the law. That's what this deal is.'
The President continued by saying, "When I took office, I committed to fixing this broken immigration system. And I began by doing what I could to secure our borders. Today, we have more agents and technology deployed to secure our southern border than at any time in our history. And over the past six years, illegal border crossings have been cut by more than half."
-First, we'll build on our progress at the border with additional resources for our law enforcement personnel so that they can stem the flow of illegal crossings, and speed the return of those who do cross over.
-Second, I'll make it easier and faster for high-skilled immigrants, graduates, and entrepreneurs to stay and contribute to our economy, as so many business leaders have proposed.
-Third, we'll take steps to deal responsibly with the millions of undocumented immigrants who already live in our country.