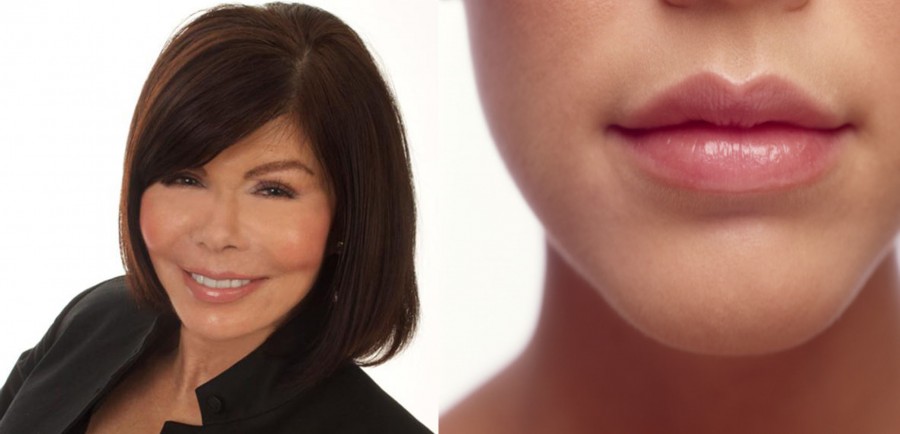 This week, we will be highlighting winter health/beauty tips from Jan Marini, President and CEO of Jan Marini Skin Research. Marini knows how to keep skin protected and youthful during the winter season. We begin with how to handle Dry Lips and Dull Winter Skin…
Tip #1: Dry Lips
One of the most common complaints relating to harsh winter weather is dry chapped lips.  Not only are dry lips uncomfortable, but they can interfere with lipstick application and certainly look unsightly. 
 Here's a few tips guaranteed to deliver smooth, hydrated luscious looking lips:
1.       After removing your lipstick, use a wet (wrung out) washcloth to rigorously "buff" the lip area.  This provides just the right amount of exfoliation and removes dead dry skin, leaving behind a smooth surface.
2.       Rub everything you use on your face over your lips – and be generous.  This means moisturizers, retinol, etc.
3.       Finish with a sealant. Use something that is thick and emollient. This idea is to leave behind a barrier that sits on your lips throughout the night and prevents moisture from escaping.  Some great examples are plain old Vaseline, Elizabeth Arden 8-hour cream, or Janet Sartin Superfatted Cream.
4.       In the AM, make certain you again massage your facial products onto your lip and finish with sunscreen.
Tip #2: Dull Winter Skin
Whether your skin is dry or oily, colder winter weather can make any complexion look duller and less vibrant.  While increased moisture helps to provide a protective barrier in harsh temperatures, moisturizers don't address skin that seems sluggish and looks like it's half hidden behind a dull layer of skin.
Even in winter months, exfoliation is a must for keeping facial skin looking polished and luminous with that perfect "airbrushed" look. Some resurfacing agents can have an anti-inflammatory effect and can also boost the skin's ability to manufacture substances that retain water.  Combination of acids are perfect for this task. 
Plus these same agents can assist in keeping skin blemish-free as well as lessening the appearance of fine lines and wrinkles.