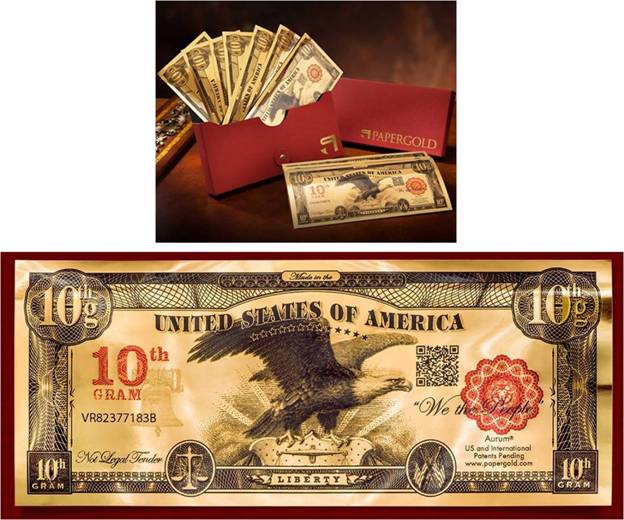 Who wouldn't want some gold in their stocking this holiday season? Launched this year, PaperGold is the first of its kind, an innovative and cutting edge commodity that will continue to offer value that grows over time.
 
Currently available in 1/10 th gram of pure 24kt gold per bill, the technological process of PaperGold begins with customized artwork of American symbols of power and wealth. Afterwards, the artwork is placed into a unique machine that deposits precise amounts of liquid gold on the film, ensuring that every PaperGold note contains exactly the correct amount of gold. Each bill is placed between thin film and cut, making PaperGold bendable, lightweight, and resilient. Every completed note is carefully examined and verified, ensuring that each piece contains all of the purity of a gold bar with 1/10th gram of gold in every bill.
 
PaperGold is an ideal option as a stocking stuffer this holiday season, birthday gift, and a versatile item that can be contributed towards a child's education, first time home purchase and more. Pricing for PaperGold currently starts at $100 for 10 bills, with a $50 for 5 bill option coming October 17th just in time for the holiday season.
For more info visit: www.papergold.com.