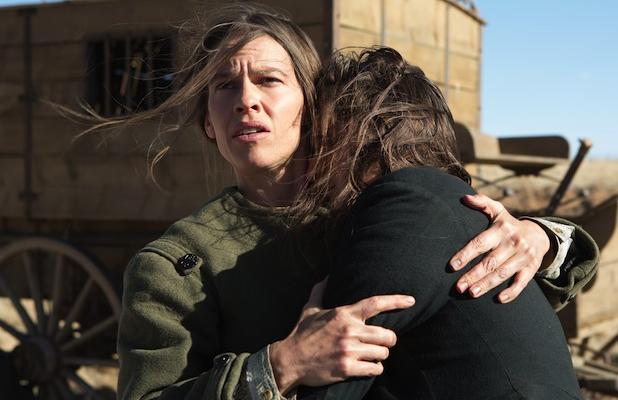 With his second directorial effort, Tommy Lee Jones transports audiences back to the American frontier in the Western drama, "The Homesman," starring himself, Hilary Swank, Meryl Streep, James Spader, John Lithgow, Grace Gummer and Miranda Otto.
Based on Glendon Swarthout's novel of the same name, "The Homesman" is a unique take on the Western in that it's told from the perspective of a fierce pioneer woman, played by the always reliable Hilary Swank.
The straightforward screenplay manages to touch on all the genre's common themes without getting bogged down by unnecessary subplots, and still leaves room for some gun-toting goodness. Aside from the colorful characters portrayed by the veteran cast, the stark Nebraskan landscape also plays a critical role, and the elegant cinematography captures the location in all its stormy glory. Sporadically slow but ultimately enjoyable, "The Homesman" will mostly appeal to nostalgic Western fans, a genre that isn't easy to come by these days.
It's 1855 in the recently established Nebraska Territories, and Mary Bee Cuddy (Hilary Swank), a strong-willed, god-fearing woman, is desperate to land a husband. In a world as harsh and isolated as the unforgiving Great Plains, not having a husband to build a family with could potentially drive some to insanity.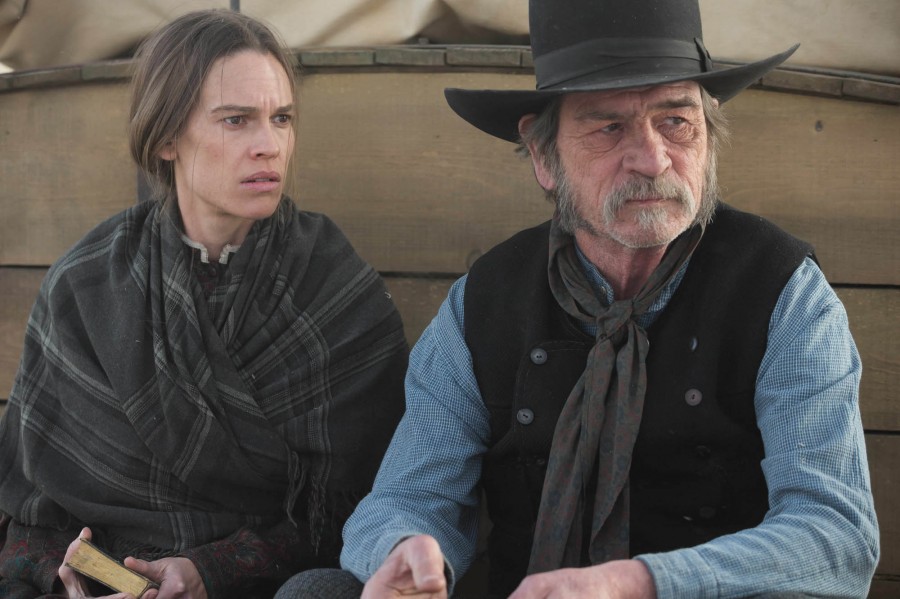 In fact, this very condition has afflicted three local women (Miranda Otto, Grace Gummer and Sonja Richter) to the point where the town preacher (John Lithgow) has arranged for them to be taken in by an Iowan caretaker and his wife (Meryl Streep). Needing to transport these women by wagon across state lines but unable to recruit a man for the job, the preacher assigns this potentially fatal task to none other than Mary Bee.
With minimal resources and a treacherous road ahead, Mary Bee quickly realizes she isn't equipped to handle this journey alone. She soon finds a travel partner in George Briggs (Tommy Lee Jones), a scheming drifter who is indebted to Mary Bee for saving him from certain death. Along the way, they face many hardships, not the least of which is sharing a confined space with these damaged women, all while facing their biggest obstacle, the elements.
Tommy Lee Jones takes a minimalist approach to his storytelling, putting his faith in the well-drawn characters and bare-bones premise, and the bet pays off. Aided by Oscar nominated cinematographer Rodrigo Prieto ("Brokeback Mountain," "Wolf of Wall Street") Jones isn't afraid to let his scenes breathe, which allows the surrounding environment to underscore the film's central theme of man (or in this case, woman) versus nature.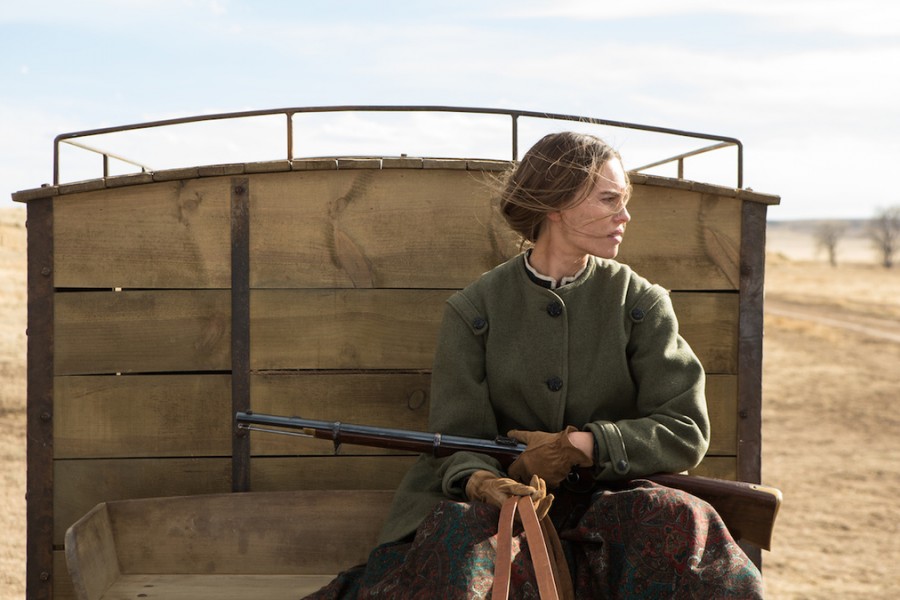 Hats off to the rest of the creative team as well, including production designer Meredith Boswell, costume designer Lahly Poore, and composer Marco Beltrami, whose windswept score was recorded outdoors to evoke the desolate Great Plains.
As one might expect from a cast of this caliber, "The Homesman" is driven by dominant performances from Oscar winners Hilary Swank and Tommy Lee Jones. Swank's Mary Bee is an emblem of virtue in a decidedly wicked world, and the two-time Oscar winner masterfully captures her daily struggle against sin, particularly in the company of Jones' low life persona. Speaking of Jones, it's a pleasure to see him in a scrappier, less dignified role than he's played in recent years. Miranda Otto, Grace Gummer (Meryl Streep's daughter) and Sonja Richter as the mentally unstable women are also notable, as they pull off the tricky task of acting without dialogue in almost every scene. Standout cameos include James Spader as the disreputable proprietor of an ill-fated hotel and Tim Blake Nelson as a troublemaking traveler they meet on the trail.
Period pieces often suffer from on-the-nose dialogue, but here, the words ring true, which is a testament not only to the writers (Jones, Kieran Fitzgerald and Wesley A. Oliver) but the actors who make them sing.
By Lucas Mirabella
Running Time: 120 minutes
Rated R for violence, sexual content, some disturbing behavior and nudity.