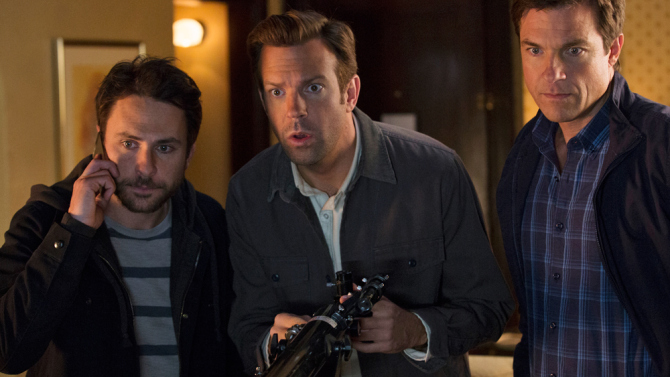 There are a lot of words that can be used to describe "Horrible Bosses 2," but I'll use one that comes directly from its title: Horrible. Instead of at least attempting to bring something new to the table, original stars Jason Bateman (Juno), Jason Sudeikis (We're The Millers), and Charlie Day (TV's "It's Always Sunny In Philadelphia") settle for the cinematic equivalent of Mid-level Corporate mediocrity.
Everyone at some point has had a horrible boss. It's an inevitable outcome of the working world. Three years ago, screenwriters Michael Markowitz, John Francis Daley, and Jonathan Goldstein, as well as director Seth Gordon (Four Christmases), capitalized on this common dilemma with the appropriately titled "Horrible Bosses." Adding to the universal appeal of the premise, Bateman, Sudeikis, and Day proved to be a dynamic comedy trio and a heck of a lot of fun to watch on screen.
Unfortunately, it's not 2011 anymore.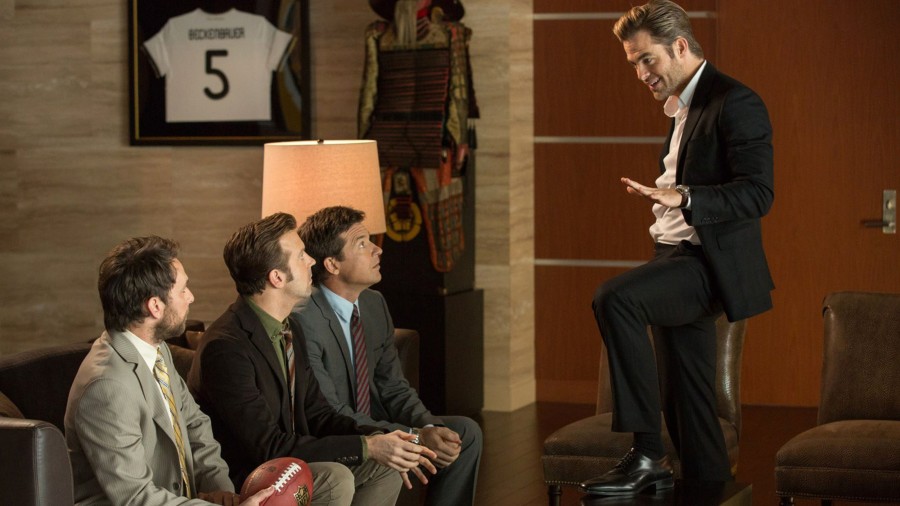 While all of the original ingredients are still present — except for bringing in a new writer/director in Sean Anders (Sex Drive) and co-writer John Morris (She's Out of My League) — "Horrible Bosses 2," is not nearly as entertaining as its predecessor. In a nutshell, "Horrible Bosses 2" is the type of sequel that will be enjoyed by the exact same group of people who thought the first film was a comedic masterpiece. Sadly, this won't win over any new fans to the franchise.
The story this time around sees Kurt, Nick, and Dale kidnap newcomer Chris Pine (Star Trek) — playing the spoiled, bratty, and somewhat demented son of a wealthy businessman (Christoph Waltz) — after said businessman screws the three friends over on a business deal. You see, in the time since the first movie ended, the three buddies have decided to become entrepreneurs instead of going back to work at their old jobs. Their first invention up for sale is the "Shower Buddy," a product so zany it seems perfect for Sky Mall Magazine. After the "Shower Buddy" deal goes south, all sorts of mayhem and chaos ensues… allegedly. Too bad it actually doesn't happen like the movie trailer promised.
Whereas the film's three stars were so off-the-wall fun on their first adventure, Day, Sudeikis, and Bateman seem tired with the whole horrible bosses' shtick in their second outing together. They are a lot more rude, crude, and offensive, but never add any sugar to the mix to make them appealing enough for the audience to root for. In the end, their bumbling idiocy becomes so aggravating it makes you wonder why they weren't fired from their jobs a long time ago.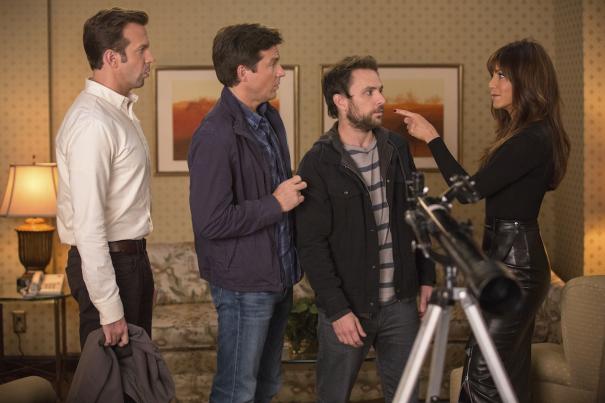 On a positive note, the actor who at least tries to make the most out of his screen time is Chris Pine. After a few straight action flicks, it's good to see Pine return to form in comedy. He definitely holds his own among the three leading funnymen with plenty of witty one-liners and impressive physical gags.
It's a little disappointing that the other new face to the franchise, Christopher Waltz, does not share in the fun nearly as often as he deserves. The actor pops up in a few choice scenes at the beginning and end of the film, but never gets the chance to show off his unique comedic abilities.
Of the returning faces, Jennifer Aniston is back to once again play sex addict/dentist Julia. She's perfectly fine in the part, but just like Waltz, she's gone as soon as she shows up. Kevin Spacey's character is also back for a few scenes as well. He's certainly awesome at playing this kind of slimy Frank Underwood type guy, but again… "poof" he's gone in an instant.
And there you have it folks. Any film that has this much star-studded talent on display deserves to be a lot better than this poor sequel. Oh yeah, and you know your film is bad when the end credit gag reel elicits more laughter than the actual story.
 By David Morris

Running Time: 108 minutes
Rated R for strong crude sexual content and language throughout