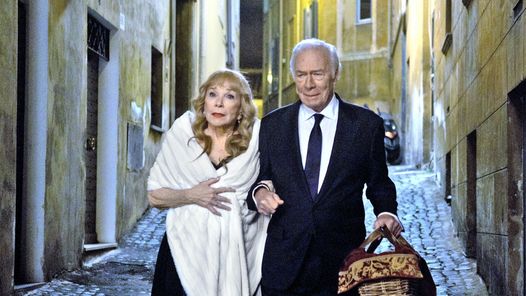 A late-life romance between two New Orleans neighbors is lightheartedly explored in "Elsa & Fred," a middling rom-com starring screen legends Christopher Plummer and Shirley MacLaine.
Based on the 2005 Spanish-Argentinian film of the same name, this passable remake, co-written and directed by Michael Radford ("Il Postino"), has no shortage of acting talent, with supporting roles being filled by the likes of Marcia Gay Harden, Chris Noth, Scott Bakula, George Segal, James Brolin and Wendell Pierce. If only these esteemed performers had better material to work with. Cute but predictable, "Elsa & Fred" coasts by with sitcom-grade humor, an uninspired storyline in spite of the heroine's indomitable imagination, and an implausible romance, never pushing the boundaries in subject matter or visual flair. However pedestrian the results may be, given the talent involved – not to mention the unexpected success of another film about people of an advanced age, "The Best Exotic Marigold Hotel" – there is definitely an audience for this type of material.
Vaguely set in New Orleans, "Elsa & Fred" begins with the male title character (Christopher Plummer), a recently widowed grouch, being moved into a new apartment by his daughter Lydia (Marcia Gay Harden), her business-minded husband, Jack (Chris Noth), and their son, Michael (Jared Gilman). With a sassy caretaker (Erika Alexander) tending to his every need and no incentive to leave the apartment, Fred is content zoning out in front of the television rather than joining the other retirees at the park across the street.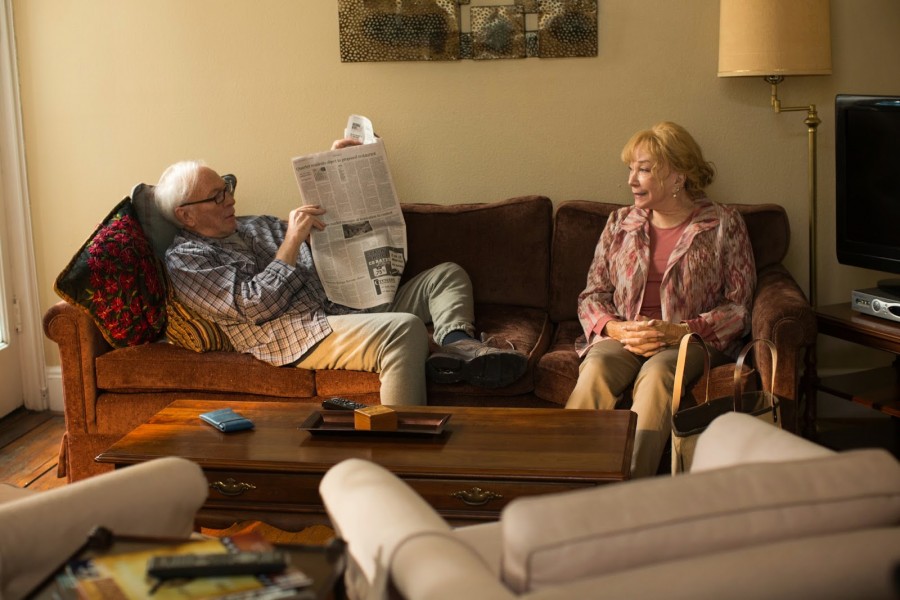 Fred's pessimism is put to the test by his neighbor, Elsa (Shirley MacLaine), a free-spirited widow of twenty-seven years who hasn't lost her "joie de vivre" or given up on the number one item on her bucket list: going to Rome and recreating the famous Trevi fountain scene from the Fellini classic, "La Dolce Vita." Although they don't meet under the greatest of circumstances, it isn't long before Elsa breaks down Fred's cynicism and shows him "the path to life," including late-night rendezvouses, dine-and-ditch dinners, ill-fated dance lessons and, yes, walks in the park. As these aging lovers grow closer, certain discrepancies in Elsa's background lead to some troubling revelations, but none so severe that it jeopardizes their unlikely romance.
Writer-director Michael Radford's screenplay, co-written by his "Il Postino" collaborator Anna Pavignano, sneaks in a couple tender interludes between the fitfully funny gags. And even though the Elsa character is rather thinly sketched, there is a certain freshness that stems from her anarchic spirit. However, it's also that go-for-broke zaniness that leads to tonal confusion when the film attempts to touch on some of the more sobering realities of aging. Granted, Radford clearly didn't set out to make a serious-minded film about mortality like "Amour" or "Away from Her," but the subject of death inevitably looms over a film such as this, and the excess of jokey hijinks tends to undermine the dramatic moments.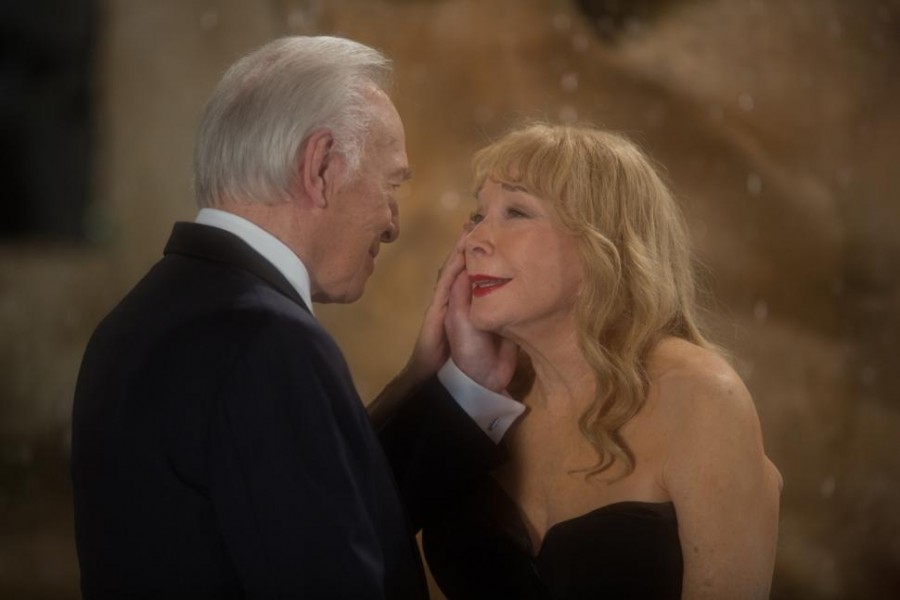 Despite the uneven script and lack of cinematic panache, "Elsa & Fred" is notable for its game performances from acting greats Shirley MacLaine and Christopher Plumber, whose onscreen chemistry elevates the material at hand. Given his character arc from world-weary recluse to love-struck thrill-seeker, Plummer's Fred is a more dimensional and grounded role than his romantic counterpart, and he makes the most of it. And while MacLaine showcases the comedic talents that have contributed to her seven decades-spanning film career, the caricature quality of Elsa limits her dramatic opportunities, and the fact that she's a pathological liar leaves little room for audience sympathy. Standout supporting players include Scott Bakula as Elsa's frustrated son, James Brolin as Elsa's past-his-patience ex-husband, and George Segal as Fred's horndog best friend.
Fans of the two screen legends will want to make an outing for "Elsa & Fred," but for most others, it's probably best to leave these lovers alone.
By Lucas Mirabella
Running Time: 105 minutes
Rated PG-13 for brief strong language.