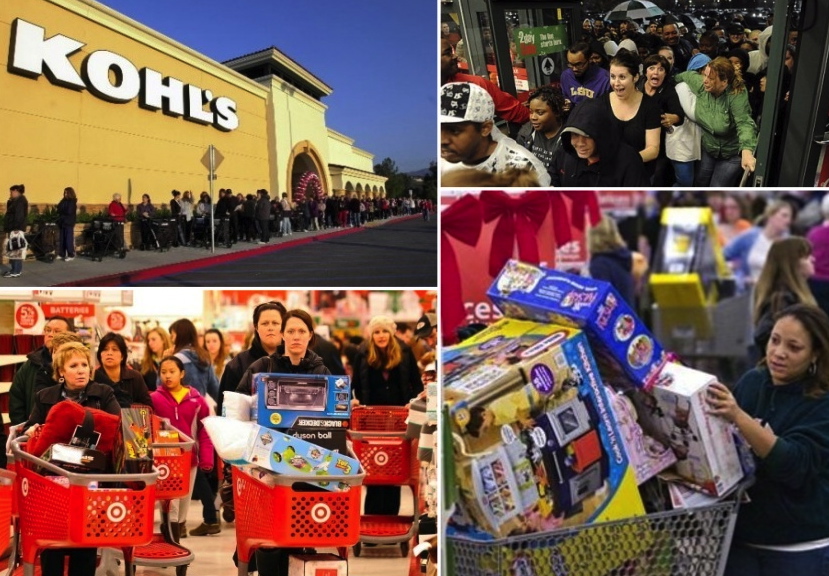 First, let's get the name out of the way. Why is the day after Thanksgiving in the U.S. always called Black Friday? According to Wiki sources, the day's name originated in Philadelphia, where it originally described the heavy traffic which would occur on the day after Thanksgiving. Around 1975, the term started to be connected with holiday shopping. "In the red" is used when retailers see a financial loss. "In the black" is used when retailers begin to turn a profit. Hence, "Black Friday."
Today, no matter the state of the economy, shoppers seem to make it out for that 4AM store opening time. Door busters wait in line overnight, and sometimes even for days to get that incredible deal on a TV, clothing, toys, etc. According to statisticbrain.com, in 2013 shoppers spent $57,400,000,000. That was a significant increase from 2011's $52,400,000,000. Last year, the average shopper opened their wallet to charge $407.23.
When it comes to Google searches for online spenders, Best Buy, Kohl's, Radio Shack, Macy's and JC Penney are the 5 most popular internet hubs for shopping. Certainly that has changed in 2014, with Amazon in the mix. As reported by USA Today, more than 15,000 people showed up at Macy's flagship at Herald Square in New York; Target reported online sales were up more than 40% from last year; Walmart had more than 22 million customers in stores.
The National Retail Federation predicts that spending will climb 4.1%. But Black Friday could have some competition. Super Saturday (the last Saturday before Christmas) is said to beat Black Friday's profit, according to ShopperTrak. Who knows, some shoppers could be spending on both days!