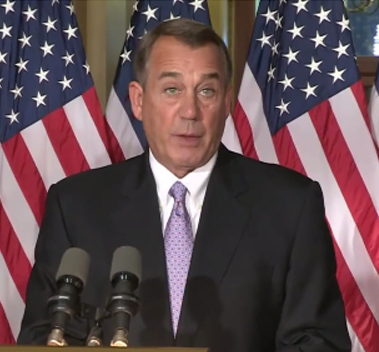 The longstanding rivalry between House Republicans and Democrats will never cease. Now the GOP have taken action towards President Obama and the Affordable Care Act. They have filed suit against the Obama administration.
House Speaker, John Boehner said in a statement, "Time after time, the president has chosen to ignore the will of the American people and rewrite federal law on his own without a vote of Congress," He added, "If this president can get away with making his own laws, future presidents will have the ability to as well."
So why are they suing exactly? The suit is specifically against the secretaries of Health and Human Services and the Treasury. There are two points against them: for Obama waiving the mandated deadline for larger employers to provide health insurance to employees or face penalties, as well as a decision to pay insurance companies through a Treasury Department account that was not authorized by Congress.
The House voted to authorize the health care lawsuit in July. This may not be the last time the GOP sue the White House, especially after President Obama's immigration announcement on Thursday.