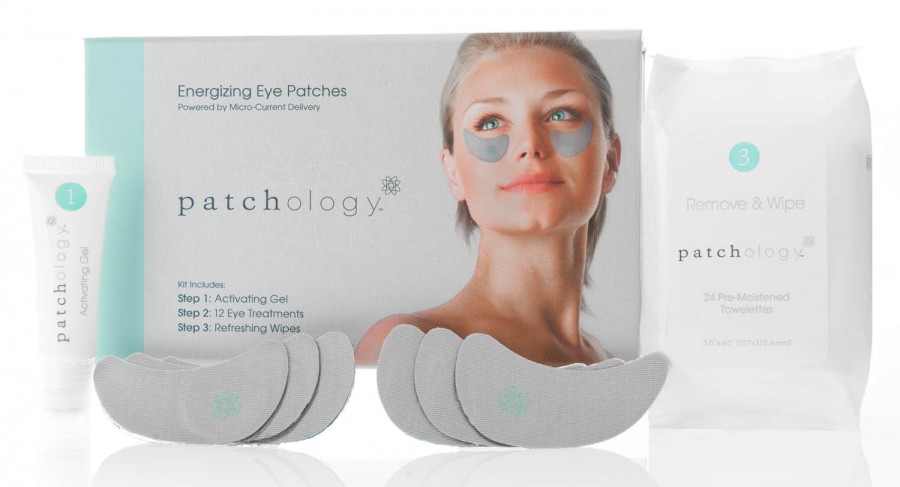 Many of us have small issues with our under-eye area, especially during the change of seasons. Most of the time dehydration and a lack of vitamin D is the main cause of dark circles and puffiness!
I found a three easy steps your eyes can look as good as new. It is called the Patchology Energizing Eye Kit:
How does it work?
Enter Patchology, the three-step patch solution to eliminate the tell-tale signs of aging from tired-looking, depleted eyes. Utilizing patented micro-current technology, Patchology eye patches deliver today's most effective cosmeceutical ingredients to the skin in a way that regular creams and serums cannot. The perfect union of patches and technology, this three-step kit will soothe and smooth away the years.
Step 1:  Activating Gel Application
Cleanse the under-eye area
Apply a liberal amount of the Activating Gel using the rollerball tube to the back of each eye patch prior to placing under each eye treatment area. 
Step 2:  Patch Treatment
Apply the Energizing Eye Patch and wear for a minimum of 20 minutes (can be worn up to 12 hours)
Step 3:  Remove and Wipe
Gently remove the Energizing Eye Patch and remove any remaining Activating Gel Residue with a Patchology Refreshing Wipes
Price: $75 for a kit including 3 sets of re-usable patches (good for 12 treatments)
Availability: www.neimanmarcus.com, www.patchology.com, www.bergdorfgoodman.com