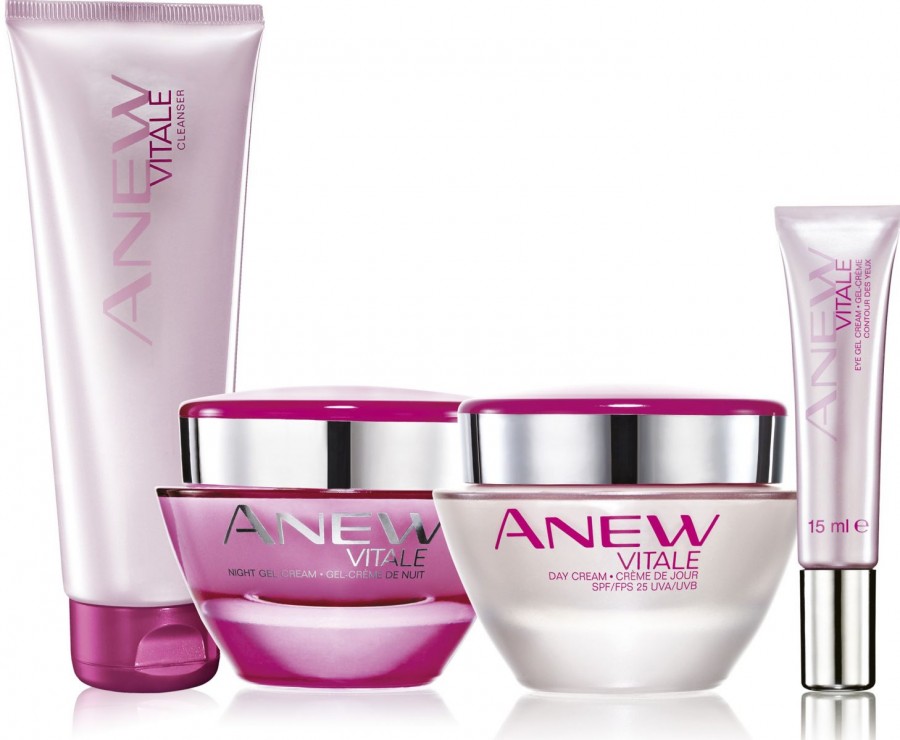 Aging takes many forms. The fast pace of modern life can bring high stress and sleepless nights which not only leave you feeling tired but keep your skin looking fatigued. When women look younger, they feel empowered to live a richer, fuller more beautiful life so to combat fatigue, refresh skin and regain a glowing, even-toned appearance, Avon has developed the ANEW Vitale line which infuses your complexion with the look of renewed vitality after just one use. The ANEW Vitale line helps offset the visible signs of sleep-deprived skin and stress, so you can enjoy a fresh, radiant complexion that looks like you've had 8 hours of beauty sleep, even when you haven't.    
The new Vitale Cleanser, Night Cream, Day Cream with SPF 25 and Eye Gel Cream with VitaTone Complex delivers even-toned, radiant, vibrant-looking skin in just one week. The appearance of dullness and fatigue virtually disappears over time.
Daily Vitality Boost
ANEW Vitale Day Cream Broad Spectrum SPF 25 ($28):96% of women saw the look of renewed vibrance that lasts all day.
Renew Vitality After Just One Night of Sleep
ANEW Vitale Night Cream: ($28):Overnight, skin looks like you had 8 hours of sleep.
De-Puff Tired-Looking Eyes
ANEW Vitale Eye Gel Cream ($25):  Eyes look instantly refreshed, bright-eyed and well-rested all day with this hypoallergenic eye cream. In fact, 100% of women showed improved radiance in overall eye area.  Ophthalmologist tested
Cleanse Your Way to Vibrance
ANEW Vitale Gel Cleanser ($10):Skin feels invigorated and appears vibrant and pore-less after 2 weeks. This gel cleanser won't dry skin and is gentle enough to use around eyes.
Avon is donating $5 to the Avon Foundation Breast Cancer Crusade. The Avon Foundation is a nonprofit foundation dedicated to improving the lives of millions of women around the world by crusading against breast cancer and speaking out against domestic violence.
Available through Avon Representatives or www.avon.com