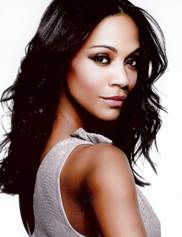 On Friday October 24th, AOL Originals launches "Zoe Saldana Presents My Hero," an inspirational new 10-episode series that follows some of Hollywood's biggest stars as they give the most important people in their world a heartfelt surprise of a lifetime.
 
Executive-produced by acclaimed actress Zoe Saldana, Ellen Rakieten Entertainment and Relativity Television, "My Hero" is a heartwarming look at what happens when celebrities are given the opportunity to turn the spotlight away from themselves and onto their personal heroes, the people who have had the most impact on their life. Watch as TV personality Maria Menounos, "Dancing With the Stars" beauty Julianne Hough, "America's Got Talent" host Nick Cannon, country music vet Clay Walker, "Teen Wolf" leading man Tyler Posey, "Jane The Virgin" star Gina Rodriguez, Grammy-nominated songstress Mary Lambert and Zoe Saldana herself better the lives of those they love most. While these grand gestures of gratitude are appreciated, what truly shines through in each episode is just how moved the recipients are to have their kindness acknowledged with a mere "thank you."
 
The premiere installment of "My Hero" centers on Zoe Saldana and her close-knit sisters, Cisely and Mariel, as they plan not one but two emotional celebrations of their mother. In the wake of a devastating tragedy, this powerful woman held her family together and taught her then-young daughters how to stand strong in the face of adversity – a lesson they carry with them still today.