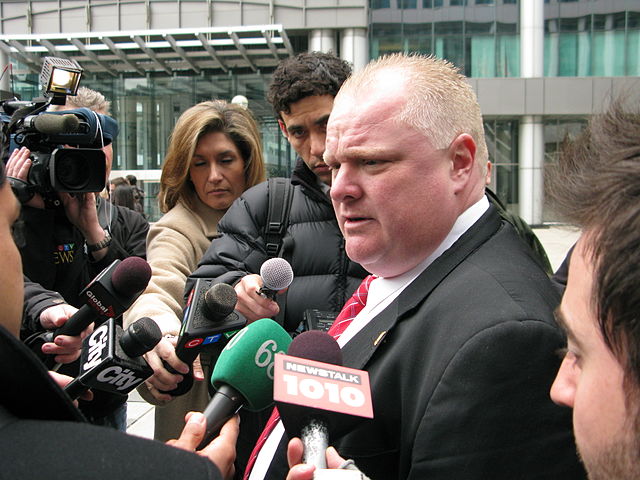 Photo: Wiki – West Annex News
Toronto Mayor Rob Ford had quite the reign. He made international news after video footage of him on crack cocaine surfaced and other cases in which he was ranting in an inebriated state. Now the city says goodbye as Ford steps down. 
John Tory will take the lead after winning 40% of the vote, ahead of Ford's brother, Doug Ford.
More recently, Rob Ford announced that he would not seek re-election as he undergoes treatment for a rare cancer. Earlier in the year, he began rehab for drugs and alcohol problems.
But Ford will remain in politics in some form after winning election to a council seat in the Etobicoke district. His term as mayor will end on December 1st, 2014. He told voters, "I look forward to serving you for many, many more years."