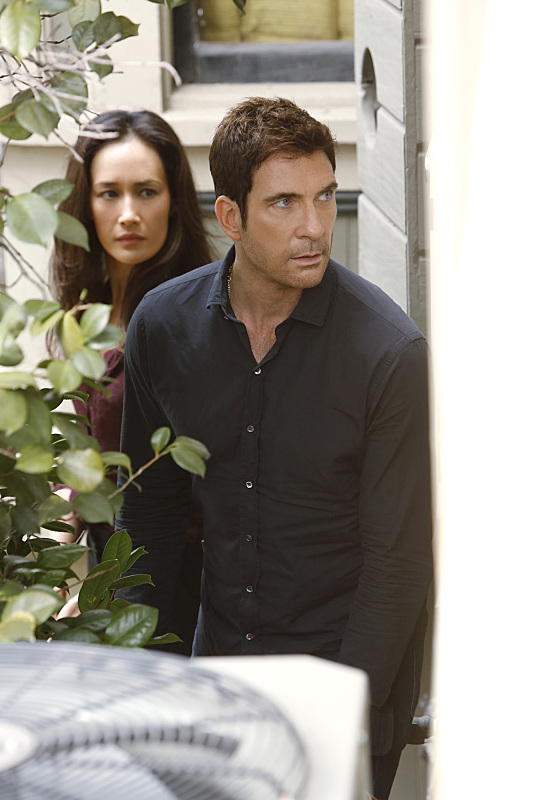 CBS premieres "STALKER" on Wednesday, Oct. 1 (10:00-11:00 PM, ET/PT). Starring Maggie Q and Dylan McDermott, "STALKER" is a psychological thriller on the same entertainment level as FOX's "The Following." Many questions left unanswered leave audiences on the edge of their seat, waiting for the next episode.
Q and McDermott portray two detectives, Lt. Beth Davis and Det. Jack Larsen who delve into the minds of stalkers to protect their targets from future incidents – including voyeurism, cyber harassment and romantic fixation – for the Threat Assessment Unit of the LAPD. Det. Larsen is a recent transfer to the Unit from New York City's homicide division, whose confidence, strong personality and questionable behavior has landed him in trouble before – but whose past behavior may also prove valuable in his new job. His boss, Lt. Beth Davis, is strong, focused and an expert in the field, driven by her traumatic personal experience as a victim. 

In the pilot, David and Larsen search for a stalker with an affinity for fire and Beth meets with an exasperated college student who claims his former roommate is aggressively harassing him.

Maggie Q leaves her sexy Nikita flair behind for a rough and tough exterior. Playing a detective with emotional borders suits her well. The chemistry is certainly there with Dylan McDermott, who's character is oddly peculiar. It's only a matter of time before the skeletons fall out of both character's closets. For these mysterious and suspenseful elements, "STALKER" is a thumbs up for CBS.

Photo: Monty Brinton/CBS ©2014 CBS Broadcasting, Inc. All Rights Reserved