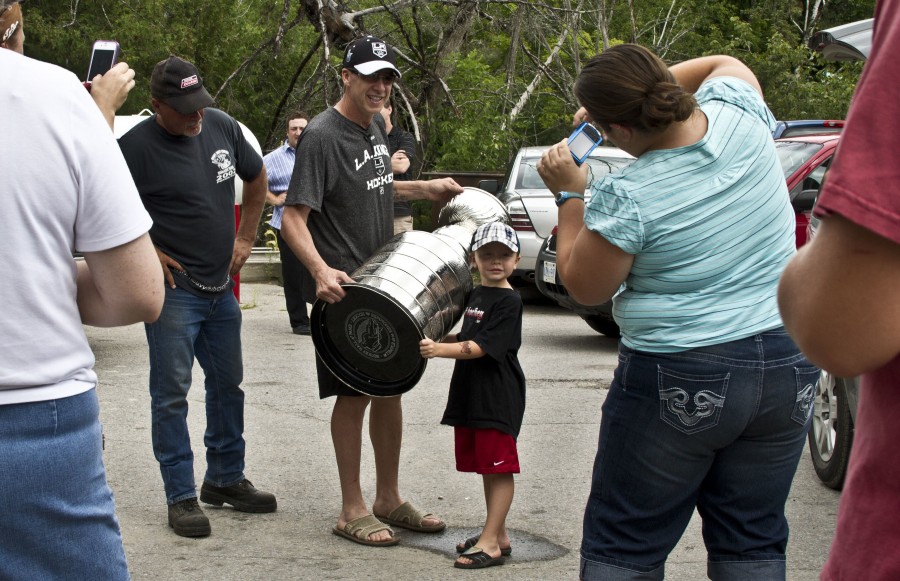 Bernie Nicholls sharing the joy of the 2012 Stanley Cup with a young fan
By contributing to the Snoop Youth Football League (SYFL) and supporting their efforts, AllSportsMarket (ASM) seeks to end financial illiteracy and create exciting new opportunities by teaching kids finance using sports. Separating SYFL from most programs is their classroom setting and focus on education in addition to athletics which makes the combination the logical next step.
Bernie says: "I love the kids and I always have. I love the youth camps and programs. Having Snoop on board is just awesome. I know we'll do great things together." Since the October 3, 2014 public launch of ASM Free!, Bernie has been very busy with major media including the New York Times and Los Angeles Times along with radio interviews and upcoming television appearances. "I'm doing all I can to get the word out," Bernie concludes.
It all starts with the kids: "The children are our future. As cliche as that sounds, it's true. Financial illiteracy in this country, and the world, represses people's abilities to overcome the day-to-day challenges of earning and handling money, as well as planning for their future. What if you could focus all that sports knowledge and passion into a positive change for your personal future?" Ace asks in his "manifesto" on the sports trading movement. Snoop read it and said: "Run with it everywhere."http://snoopyfl.net/ http://ASMFree.com