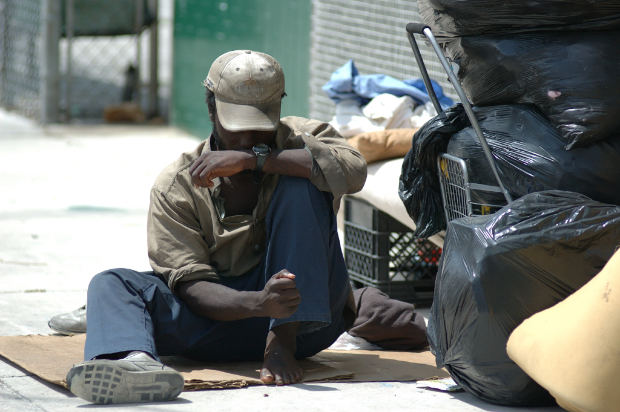 The Housing for Health program is making huge strides in its effort to combat homelessness in Los Angeles. The program has announced that they will be moving their headquarters and health clinic right into the heart of skid row. Housing for Health is aiming to remove more than 10,000 homeless individuals from the streets of Los Angeles and into safe and secure housing. Director of Housing for Health, Marc Trotz had this to say, "No matter how many people get off the street, the real measure is, is skid row improving?" "That's the mantra."
Los Angeles county is spending $14 million dollars of health funds on homeless housing with another $4 million dollars towards the project donated by the Conrad Hilton Foundation. With more than 60 percent of the homeless that reside on skid row in downtown Los Angeles having mental disorders, a history of addiction, or both, this housing project could be viewed as a healing process. A study by Economic Roundtable found that Emergency Room visits and hospitalizations of homeless people dropped a whopping 77 percent a year after they were housed, which saves L.A. county roughly $32,000 per person.
Housing for Health is making enormous progress in ending mass homelessness by not only getting people off of the streets but also getting homeless individuals proper care and treatment.