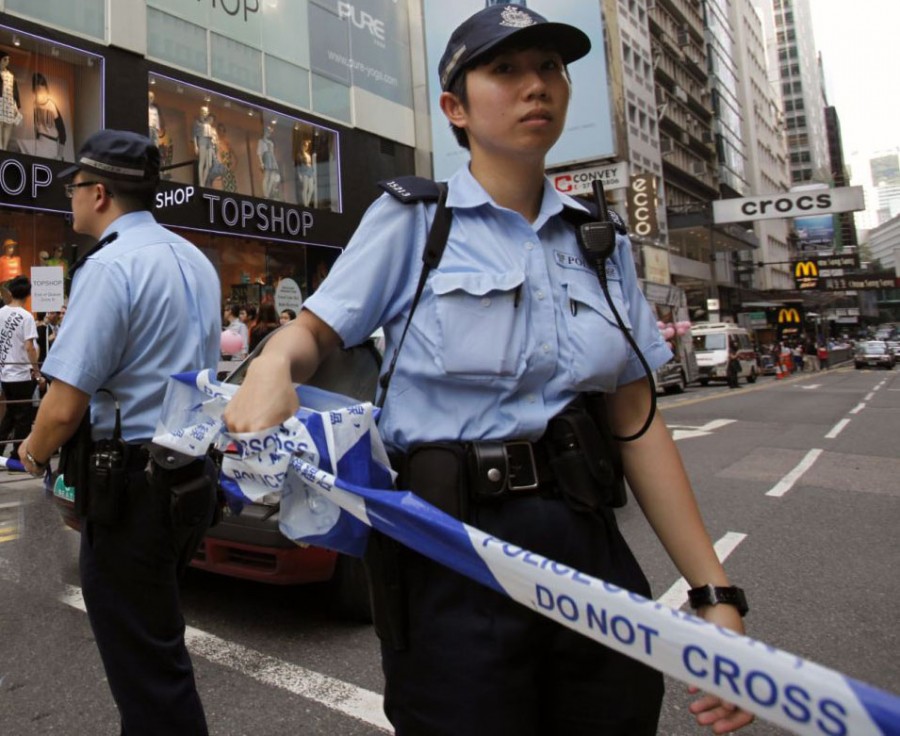 Just as pro-democracy protesters were clearing the streets after weeks of fighting and demonstrating, they are back. Teen leader, Joshua Wong, spoke to thousands of demonstrators after images surfaced of a democracy advocate being beaten by police officers.
Wong said at a rally, "The police were no different than thugs."
Hui Chun-tak, a spokesman for the Hong Kong Police, said in a news conference that the authorities would "conduct an impartial and fair investigation."
But the police aren't exactly taking full blame. In a prior statement, they said that some unidentified protesters had "behaved in a disorderly manner including throwing objects from height, throwing traffic cones, placing objects such as drainage covers" on the road and trying to snatch steel police barriers.
Early Wednesday, police had arrested up to 45 protesters.