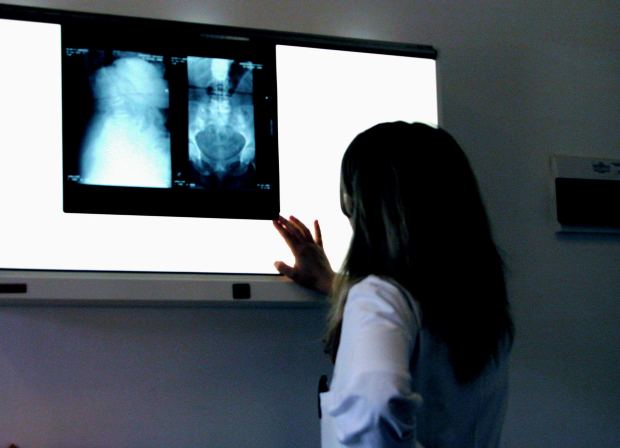 In 2010, 38 year-old Darek Fidyka of Bulgaria was paralyzed from the chest down after being stabbed. Four years later, a group of doctors and scientists report that Fidyka has regained the strength to walk again. How did such a miracle occur? Nose cells.
In Poland, Dr. Geoffrey Raisman, a professor at the Spinal Repair Unit at UCL Institute of Neurology in London and a group of scientests treated the patient through a surgery in which nerve cells from his nasal cavity were transplanted into his spinal cord.
As reported by WebMD, doctors and scientists say they've been able to restore some lower limb function and some sensation by transplanting what are known as olfactory ensheathing cells (OECs) from the patient's nose. These cells send the sense of smell from the nasal lining to thebrain.
In a statement, Dr. Pawel Tabakow of the Wroclaw Medical University in Poland said, "prior to the transplantation, we estimated that without this treatment, our patient's recovery chances were less than 1%. However, we observed a gradual recovery of both sensory and motor function that began 4 months after the surgery."
Medical and scientific research is indeed incredible. Talk about a breakthrough.