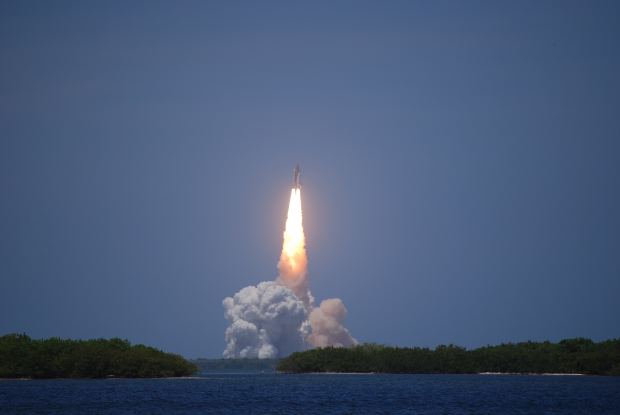 On Tuesday, NASA launched Orbital Sciences Corp's Antares rocket and Cygnus cargo spacecraft. According to reports, about six seconds after the launch, the rocket exploded into flames. Fortunately, there were no injuries or fatalities.
The following statement is from William Gerstenmaier, Associate Administrator of NASA's Human Exploration and Operations Directorate, regarding the mishap that occurred at Pad 0A of the Mid-Atlantic Regional Spaceport at NASA's Wallops Flight Facility in Virginia during the attempted launch.
"While NASA is disappointed that Orbital Sciences' third contracted resupply mission to the International Space Station was not successful today, we will continue to move forward toward the next attempt once we fully understand today's mishap. The crew of the International Space Station is in no danger of running out of food or other critical supplies.
"Orbital has demonstrated extraordinary capabilities in its first two missions to the station earlier this year, and we know they can replicate that success. Launching rockets is an incredibly difficult undertaking, and we learn from each success and each setback. Today's launch attempt will not deter us from our work to expand our already successful capability to launch cargo from American shores to the International Space Station."
Photo does not depict October 28th incident.