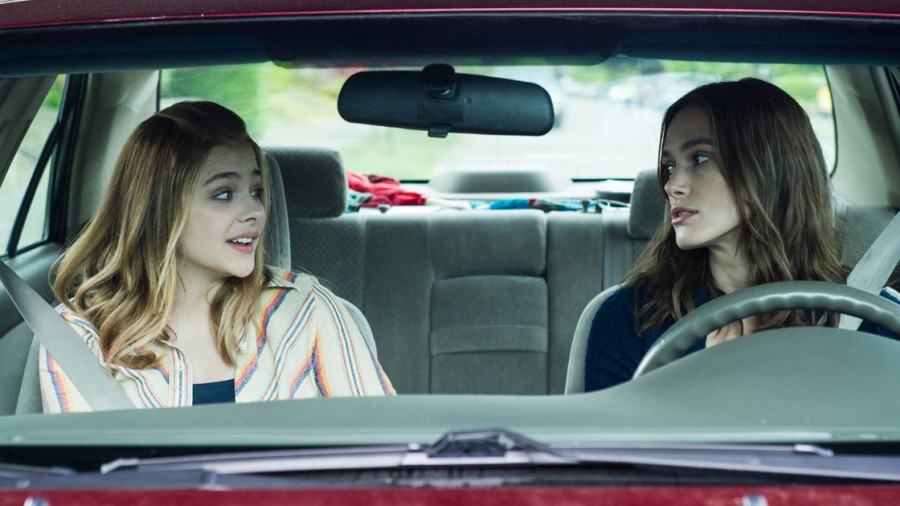 It's okay if you don't know what a "laggie" is. Even director Lynn Shelton (Your Sister's Sister, Humpday) didn't know what it meant at first. There are a number of definitions listed on UrbanDictionary.com, but in the context of the quirky, indie comedy, Laggies, it would most easily be described as one who lags behind. Kiera Knightley, Sam Rockwell and Chloe Grace Moretz are three characters that have to help each other grow up in their own way. Shelton's simple and effective direction coupled with the absurdly charming cast; make Laggies a modest, but pleasant excursion.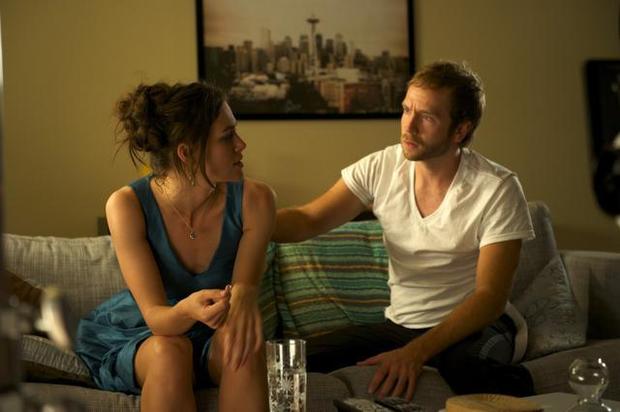 Knightley plays the directionless Megan, a 28-year-old who despite being educated and surrounding herself with friends who are having major life events, is content to coast through life and occasionally work as a sign twirler at her father's accounting firm. It's only after accepting the proposal of her long-time boyfriend and high school sweetheart that Megan decides to disappear for a while and evaluate her life. Under the pretense of attending a self-improvement seminar, Megan instead hides in the home of a high school girl, Annika (Moretz), whom she randomly met recently. Though reluctant at first, Annika's father, Craig (Rockwell), eventually allows Megan to stay for a week. As the trio grows closer, the reality of Megan's secrets looms over this makeshift family dynamic.
The relative low-stakes of the characters hold the performances from any kind of revelatory status, but honestly, given how many epic period pieces Knightley has done in the last couple of years, it's refreshing to see her ditch the corseted costume here and just be a regular, contemporary girl. And as for the other two leads; Moretz continues to bring a maturity and resourcefulness far beyond what you would expect from someone of her young age. Rockwell, as usual, has so much blustering charisma that it infuses what could have been a mundane or stuffy role with an abundance of vitality. Whatever the iteration, the combination of these three is consistently enjoyable to watch.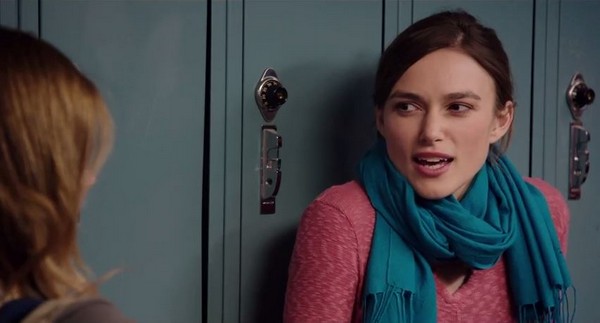 Laggies premiered at Sundance earlier this year and is film-festival-favorite Shelton's sixth feature film. The movie is based on the first produced screenplay of writer Andrea Seigel, and has a larger budget than Shelton's previous films, but still maintains her indie sensibility in story and style.
This commitment to sensibility does differ from typical Hollywood conventions and make for an ending that's a little messier than what a regular moviegoer might expect. The resolution, or maybe it was how the characters get there, feels disconnected from the themes the movie seemed to be portraying throughout. Maybe this was supposed to be a more realistic view of life. As in, it's saying sometimes the lines aren't always clean, even when it seems right. Regardless, even if the ending does take you out of the movie for a moment, I'm willing to accept that as being intended, at least to some extent, from a film that was this engaging for the vast majority of its running time.
Laggies, as a film, mimics its own lead characters, because despite whatever flaws it might have, it still wins you over.
By Adrian Vina
Rated R for language, some sexual material and teen partying
Running time: 99 minutes