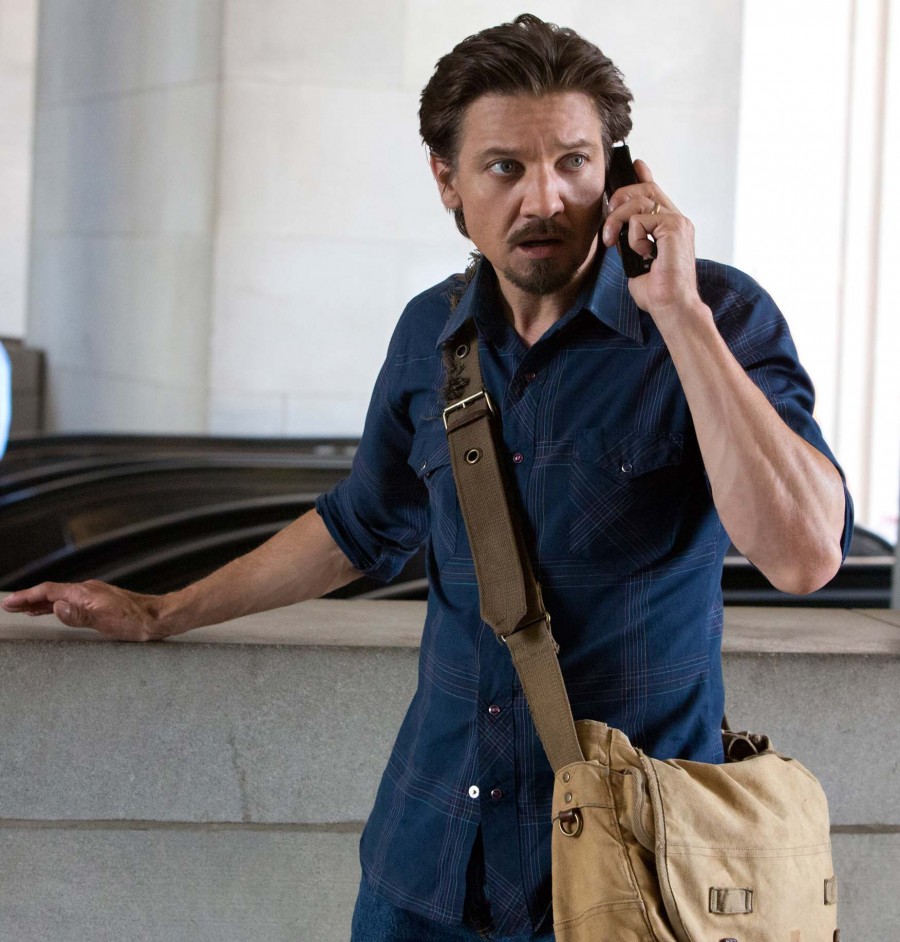 Packing a killer one-two punch of being both a taut thriller and a 'ripped from the headlines' true story, "Kill The Messenger" is an entertaining knock-out of a movie. Showcasing Jeremy Renner in his best role since his star making turn in 2008's "The Hurt Locker," television director Michael Cuesta's (Homeland) big screen tale is relentless, disturbing, and intellectually stimulating from beginning to end. Based on the life of journalist Gary Webb (Renner), who uncovered one of the best-kept government drug secrets of all time in the mid-1990s, this shocking story should be required viewing for anyone pursuing a career in journalism. For everyone else, it is a wake-up call that teaches: exposing the truth doesn't always lead to a happy ending.
Jumping into the story, screenwriter Peter Landesman (Parkland) brings the audience to the mid 90s — 1996 to be exact — and introduces the audience to intense investigative reporter Gary Webb.  While his heart might be bigger than the Pacific — a few choice scenes with his loving family show as much — he is a tiny guppy in the titanic journalism ocean.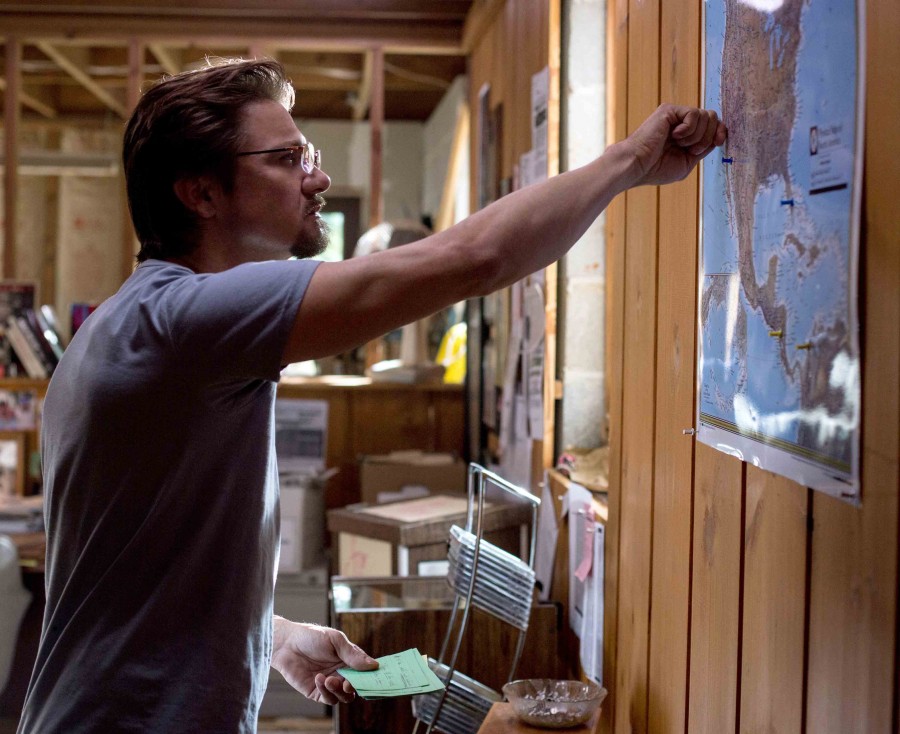 Everything changes for the small time San Jose Mercury News reporter when he gets the lead of a lifetime and subsequently pens a three-part article series called "Dark Alliance." Essentially "Watergate" for the drug world, Webb single handedly reported that the Central Intelligence Agency had been engaging in shady dealings with Nicaraguan drug lords, allowing massive amounts of cocaine into the United States.
While the facts might be true, Webb soon realizes that exposing the truth might not be the best for his career and personal life. He quickly sees his world spin out of control as more popular newsrooms and television programs begin to question his story. With the CIA and the media out to retaliate against a single man, it looks like Webb doesn't stand a chance. Delivering the same thrilling directorial style that won him plenty of accolades on Showtime's buzzy show "Homeland," Michael Cuesta carefully constructs a film that is at once incredibly fast-paced, yet poignant enough to slow down when sensitive topics are discussed. The audience cannot help but root for Webb on his journey, yet are constantly reminded that not everything he does and has done in the past are legal.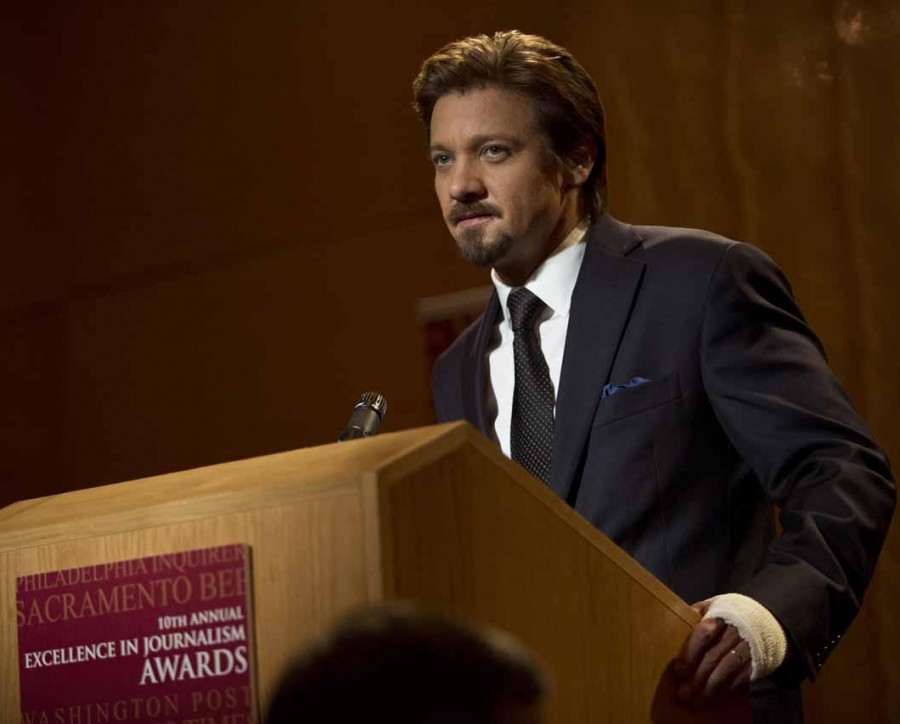 The intense cinematography that seems to stalk one step behind Webb throughout the film also deserves praise. Cuesta and Director of Photography Sean Bobbitt (12 Years A Slave) expertly give the thriller a brisk pace. Playing the lead, Jeremy Renner is electrifying as Webb. He crafts a character that is equal parts reckless cowboy and studious professional. In doing so, Renner guides us into Webb's convoluted psyche with surprising ease. Adding another level to the performance, the surface level family man and truth seeker isn't an all around good guy. He's a flawed man. But, with the penmanship of Landesman acting as guide,  "Kill The Messenger" constantly dares us to look beyond the faults of one man in order to see the even worse truth of an entire nation. Additionally, the film also marks Renner's first producing effort through his production company, The Combine. Instead of opting for more commercial fare, he's made a good move picking a script that plays well to a more intellectual crowd.
He also does well in bringing together an incredible cast that's full of strong performers. Mary Elizabeth Winstead (The Thing) gives some welcomed depth to her role as Webb's San Jose Mercury editor, a character that could have easily come off as purely stereotypical in the hands of a lesser actress. Lucas Hedges (The Zero Theorem) is another high-note and steals the scenes he is in as Gary's eldest son. Michael Sheen (Frost/Nixon) and Ray Liotta (Goodfellas) also pop up for small but riveting cameos. Despite floundering during its final act in the hopes of squeezing in every factual detail into its two hour time frame — a pitfall many true story based adaptations fall for — "Kill The Messenger" is nonetheless a breathtaking thrill ride. Using Nick Schou's non-fiction book as a jumping off point, the film still manages to pose one of the most difficult questions all journalists face: Is the truth more important than the life of the whistle blower?
In a world filled with people like Edward Snowden and Julian Assange, this controversial question has never been more relevant.
By David Morris
Rated R for language and drug content. Running time: 112 minutes