"The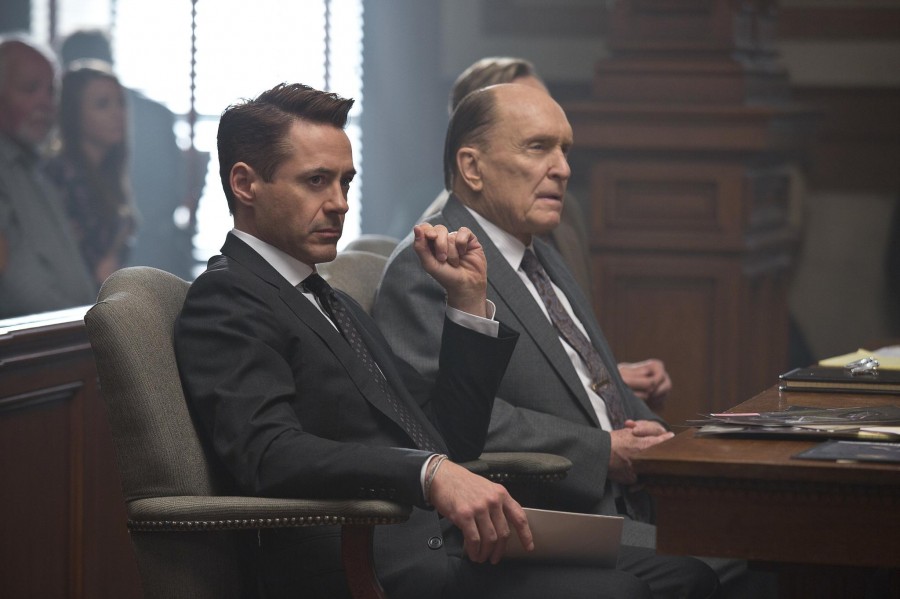 Judge" in its truest, simplest form, is a story about justice and the law. Although the law is considered black and white, David Dobkin's (Wedding Crashers) latest release is anything but that. It is a vibrant, touching drama that contains plenty of colorful performances — none better than the turns from its co-stars Robert Downey Jr. and Robert Duvall.
The film opens with a brief but fleeting glimpse of hotshot Chicago lawyer Hank Palmer (Downey Jr.) in his natural habitat — the courtroom. He's one of those slick-dressed, loose morals type lawyers who doesn't necessarily care if his client is guilty or not. As long as he wins the case and gets his massive paycheck, he's happy.
But even with a Ferrari sitting pretty in his driveway, Hank isn't all that content. His home life is completely out of control. An unfaithful, significantly younger wife is just the start of his problems. After the unexpected death of his mother, the middle-aged lawyer finds himself headed home. Putting his career on the line, he takes a last minute trip to the small town of Carlinville, Indiana after a long time away and subsequently opens plenty of old wounds that might not have healed. No domestic dilemma is greater than the extremely tense relationship between father and son. The hostility between Hank and his father Judge Joseph (Duvall) is immediately on display. The Judge's quickly fading health is also reason for many extreme moments. It's only after a life-changing event, however, that Hank decides to cancel his speedy retreat back to Chicago, and instead take on his own father as a client pro bono.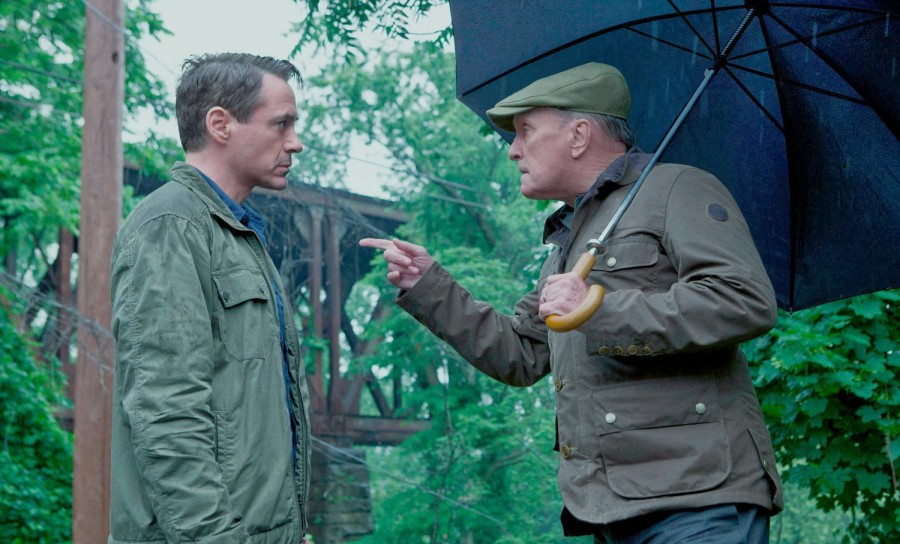 Along the way, Hank comes face to face with many other problems he thought he left behind. Additional family issues come to light principally between his older brother Glenn (Vincent D'Onofrio) whose playing days as a baseball phenom were cut short following a bad car accident. Jeremy Strong (Lincoln) who stands in as the family's younger, special needs brother Dale, also creates a few stirring moments. As far as Hank's hometown friends go, he didn't leave them in any better shape. Vera Farmiga (Up In The Air) is terrific as Hank's high school fling Samantha. Leighton Meester (TV's Gossip Girl) and Billy Bob Thornton (Sling Blade) are equally enjoyable — but exceedingly underused — as a hot bartender and rival lawyer. I'll let you figure out which actor plays which part…
By creating a plot trajectory that champions the notion of redemption among a father/son relationship that has been slowly crashing and burning for twenty-odd years, there is plenty of opportunity for the story to sidestep into absurdist melodrama.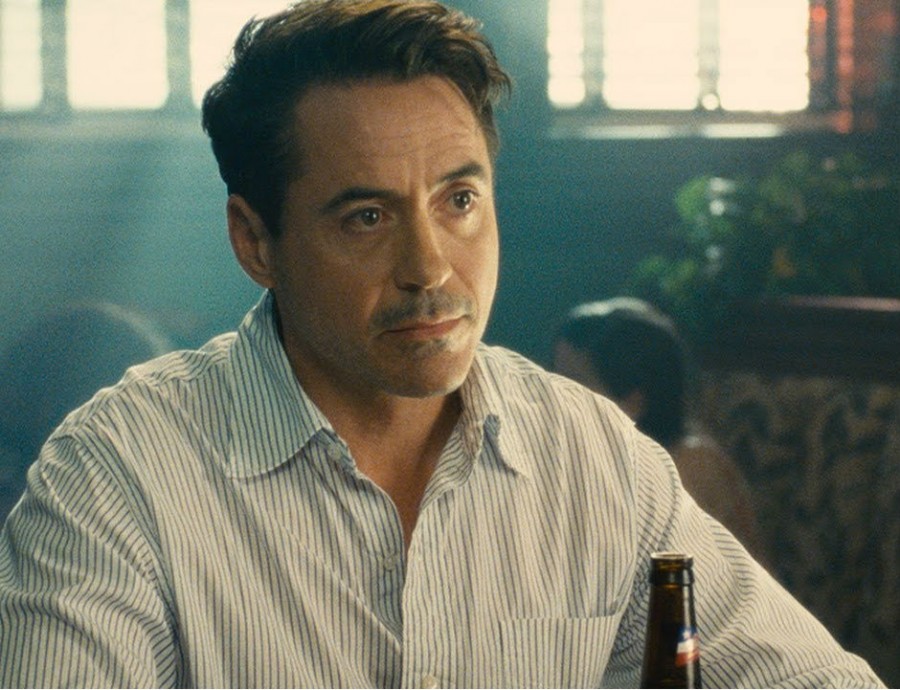 Screenwriters Nick Schenk (Gran Torino) and Bill Dubuque, however, steer clear of this faux pas with a script that lives, breathes, and has a great sense of humor. The audience cannot help but root for reconciliation between Hank and The Judge as a result.Dobkin also has two excellent leads in Downey Jr. and Duval to work with. Downey Jr., who shares Producing credit as well, most likely sought the role in the first place for its Oscar potential. His engrossing acting effort cannot help but make a strong case for this dream to become a reality. He's already been nominated twice, but has still yet to achieve the highest accolade in Tinsel Town. This could definitely be his year.
While Downey Jr. proves he is more than just Iron Man with his solid performance, it is his co-star Duvall who steals the show.  The prolific actor provides one of the most multi-faceted performances of the year and perfectly balances the stubborn bullheadedness of "The Judge" with a sympathetic grandfatherly side.  These fragile touches could lead to Oscar gold as well.
Melding the edge-of-your-seat tension of a John Grisham style courtroom thriller together with the home-cooked backstory of a deeply touching family drama, director David Dobkin's (Wedding Crashers) "The Judge" is a spectacular crowd pleaser. Tender, poignant, and written with a real sense of humor, Dobkin dials down his previous "Wedding Crashers" shenanigans, and instead goes for a much more human story this time around. Even though the film constantly inches toward Kleenex territory, "The Judge" never becomes too emotionally exploitive due to two Oscar caliber performances from stars Robert Downey Jr. and Robert Duvall.
By David Morris

Running Time: 141 minutes

Rated R for language including some sexual references.