Photos: LATF USA
It was a celebratory evening at Del Frisco's Grille in Santa Monica, CA for the launch of J.R. Ewing Bourbon. The late and legendary Larry Hagman, who brought the most famous "Dallas" TV character to life was remembered as Southfork Bottling Company and Warner Bros. introduced their Kentucky bourbon named after the star role.
Hagman's "Dallas" co-star and long time friend, Linda Gray gave a touching toast, "He would be in his white stetson, fringe jacket – cheering you on; so happy and so honored that there is a bourbon named after his character. He would be thrilled."
The Southfork Bottling Company founders, Andy Harmon and Charles Waldman celebrated alongside Gray. Harmon said, "The only way we could see doing a brand of J.R. was doing a bourbon. We wanted it to be something he would be proud of. Something he would drink or display in his office." During Gray's toast, she recited a fond story when Hagman poured bourbon over his cereal. It was certainly a favorite drink of the memorable actor.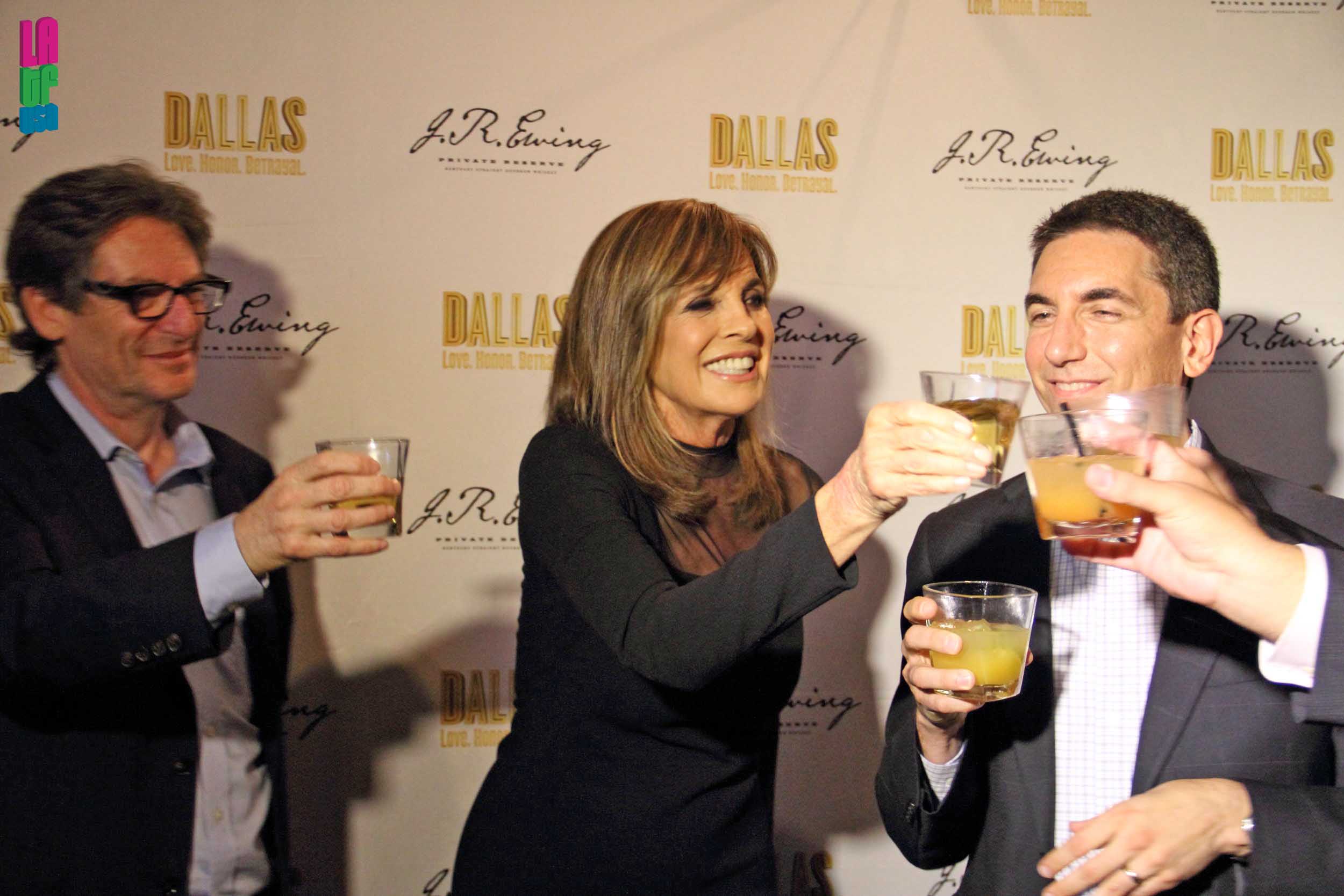 Throughout the evening, guests enjoyed a J.R. Ewing Bourbon mixed drink menu:
Grille Manhattan: JR Ewing Bourbon with dash of bitters, peach bitters, Averno Amero
The JR: JR Ewing Bourbon and branch water
Dallas Peach: JR Ewing Bourbon, peach bitters, squeeze of lime
To create J.R. Ewing Bourbon, Southfork Bottling Company collaborated with Warner Bros. Consumer Products and Warner Bros. Television Group. Distilled in the heart of Kentucky's bourbon country, the 4-year-old, 80-proof light amber-colored bourbon is distributed in Texas, and will continue to expand toward full national distribution by the year's end. Plans for international distribution are already underway as well. The brand is marketed to distributors around the United States by Prairie Creek Beverages, a national wine and spirits marketing company, and internationally by Melchers Group, a producer and exporter based in The Netherlands.
For more information stay tuned for our detailed interview with Andy Harmon and visit their website at www.jrewingbourbon.com.