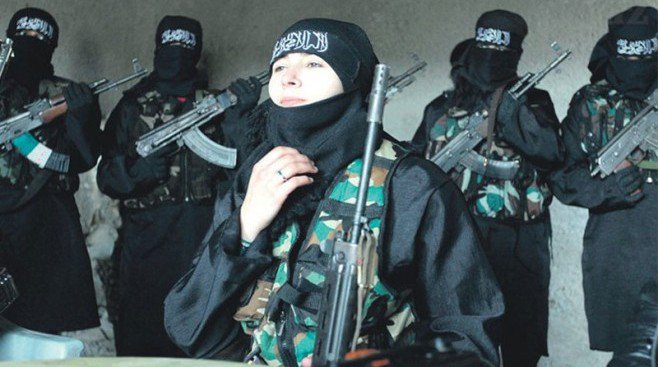 Photo: http://www.ijreview.com
The more the terrorist group, ISIS/ISIL grows, the more dangerous they become to the entire world. Reports over the past few weeks have shown evidence that young teenagers around the world are being recruited and are joining the ISIS movement. In a more recent video, picked up by www.Breitbart.com, a young girl is shown being used for propaganda and recruitment purposes.
Just a few weeks ago, the Daily Mail reported that two teenage Austrian girls fled their homes to stand and fight for ISIS. Reportedly, the girl's parents are from Iraq. The Austrian Interior Minister confirmed that two more teenage girls left to take up the cause of jihad.
Not only has Austria been a target for recruitment, but also Canada. According to the Canadian government, 130 citizens have left their country. Officials told CNN, more than 100 Americans are among those who have tried to join various militant groups in Syria, U.S. While some are aligned with ISIS, the fighters shift allegiance and it's difficult to pin down a specific number, officials say.
The youth are as young as 15 and 16 years of age. Once they have left home, images and videos appear online of the teenagers in ISIS uniform.