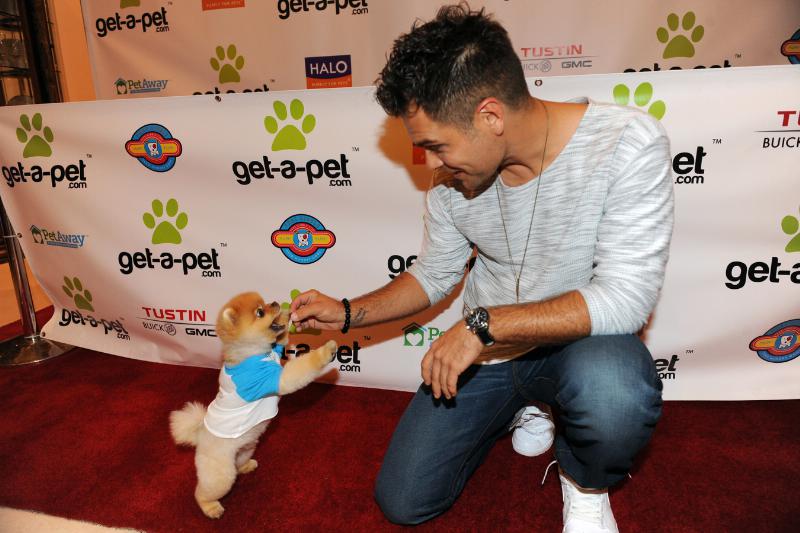 GET-A-PET.com's co-founders and brothers, Mitch and Michael West hosted their first Indiegogo crowdfunding event in Bel Air this October.
In order to bring attention to their efforts, Michael and Mitch held a program known as #DrivePetsHome in New York, Chicago and Los Angeles. Three lucky pet rescues were awarded Chevy and GMC vans loaded with natural pet food from Halo, Purely for Pets and Freekibble.com.
www.GET-A-PET.com will be the most exciting and effective method for saving the lives of homeless animals ever developed. GET-A-PET.com consists of a massive web portal that will feature adoptable animals from over 15,000 shelters, humane societies and rescues from every state in the U.S.
GET-A-PET.com consists of a carefully designed, 3-part strategy to accomplish this goal. These parts consist of:
The Website – GET-A-PET.com is a cutting-edge, innovative pet adoption website featuring photos, videos and descriptions of almost 500,000 animals available for adoption.
GET-A-PET events hold the record for the 2 largest pet adoption events in history. The plan is to hold 10-12 of these events nationally each year.
Fund-A-Pet – Each and every GET-A-PET.com program is designed to funnel funding and resources back to the rescue community. A portion of all advertising revenues from our site will go to the rescue community. GET-A-PET.com will have an e-Commerce section for retail. A portion of all these sales will be donated to the animal welfare community as well.
Chevy & GMC Van Grand Prize Winners:
– Badass Brooklyn Rescue, New York.
– St. Sophia's Forgotten Felines, Chicago.
– No Stray Left Behind Rescue, Orange County.
*To donate to this amazing cause, please go to bit.ly/get-a-pet