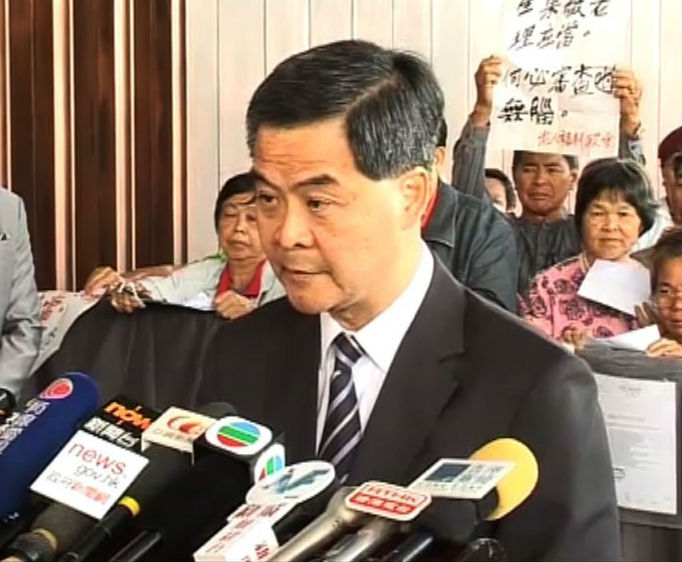 Protesters fighting for a full-democracy have not cleared the streets of Hong Kong. More and more gather. Now the city's leader, has issued an ultimatum. Hong Kong Chief Executive Leung Chun-ying has set a Monday deadline for opening access to government offices barricaded this week by pro-democracy protesters. 
On Saturday, Leung addressed the city on television saying, that the government and police had the "responsibility and determination to take any necessary action to restore social order. The most immediate thing: on Monday, entrances of government headquarters must be clear," he added. 
This could cause protesters to continue their revolt, rather than step down. Both sides were in talks to come to an understanding until violence broke out in Hong Kong's Kok district. Protesters were attacked by hundreds who opposed the demonstrations. Leung stressed that he "strongly condemns" the violence and if "the incident develops further, it is very possible that the situation will continue to be out of control, harming public safety and social order."
With a week of protests and no end in sight, Hong Kong is far from a resolution.