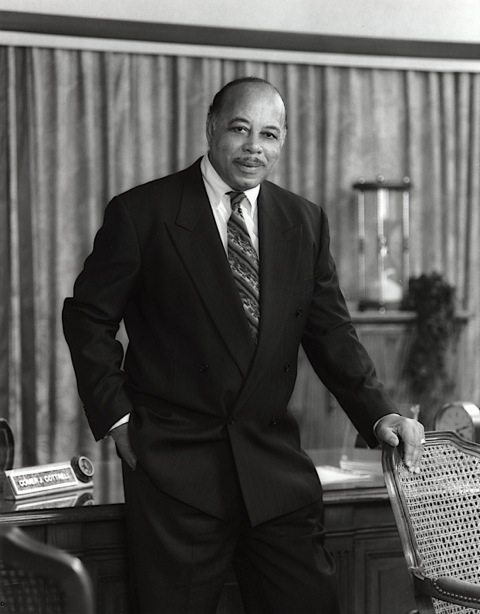 One of the most influential and dynamic African Ameican entrepreneurs this country has ever seen, Comer Cottrell Jr., passed away Friday, October 3rd in his home state of Texas at the age of 82. Mr. Cottrell is the man and the mind behind PRO-Line hair products, one of the top hair care brands for African Americans. Beginning with only an investment of $600 dollars, Comer built PRO-Line hair products into a million dollar empire which would revolutionize the hair care industry. Eventually he would use his hair products company to expand across other industries which created jobs and other opportunities for African Americans which otherwise might not have existed.
Comer Cottrell Jr. was well known for his business savvy and always seemed to know a good investment when he saw one. He would use this knowledge to make history become the first Afican American to be part owner of a major sports franchise, the Texas Rangers. Not only was he part owner of the baseball team, he played a huge role in making the Texas Rangers one of the most profitable teams in Major League Baseball.
Comer was also the co-founder of the Black Business Association of Los Angeles and was known for often saying, "I value the 'Golden rule' above all other principles. Do unto others as you would have them do unto you." This was something that he lived by as achieved immeasurable success.
Mr. Cottrell also served on numerous boards such as: NAACP, YMCA, National Urban Youth League, Better Business Bureau, Compton College Foundation, Dallas Family Hospital, the Texas Board of Cosmetology, Paul Quinn College, Baylor University Foudation and the Dallas Black Chamber of Commerce.Paving the way for African American businessmen, Comer Cottrell Jr. will be deeply missed but he and his achievements can never be forgotten.