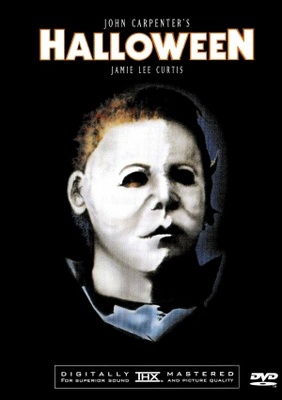 SpectiCast has partnered with Compass International Pictures and Trancas International Films to bring John Carpenter's immortal 1978 classic, Halloween, back to theaters worldwide beginning October 1st, 2014, with select screenings available through October 31st.
For the first time ever, the digitally restored and re-mastered print, created under the supervision of the world renowned cinematographer, Dean Cundey, will be seen on big screens around the world.  In the film, villain, Michael Myers has spent the last 15 years locked away inside a sanitarium under the care of child psychiatrist Dr. Sam Loomis. On October 30, 1978, Myers escapes and makes his way back home to Haddonfield, turning a night of tricks and treats into something much more sinister for three young women, including Laurie Strode, the breakout role for Jamie Lee Curtis. Dr. Loomis is their only hope, but will he find his shadow-dwelling patient in time?
SpectiCast Co-founder and President Mark Rupp stated, "As we continue to cultivate unique programming, our goal is to bring quality films and events to theaters around the world for audiences to enjoy. Halloween's encore to movie screens in this never-before-seen restored and re-mastered form carries on our tradition of excellence."
Halloween 1978 will be appearing on more than 500 screens at select theaters in over twelve countries around the world. 
The full theater list can be found at: www.halloweenintheaters.com
For more information, visit www.HalloweenMovies.com and www.SpectiCast.com.