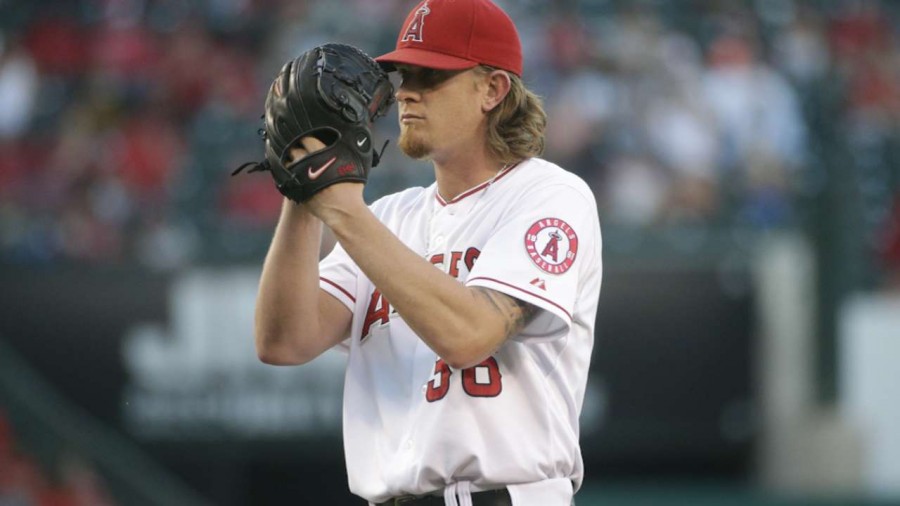 Photo: http://m.angels.mlb.com
Look no further than the October Classic for some of the best action of the season. With all due respect to Yankee captain Derek Jeter, his year-long farewell tour took some headlines away from some very good baseball played this year. 
The Kansas City Royals find themselves in the playoffs after a 29 year drought. Their play-in Wild Card game against the Oakland Athletics was a nail-biter. Down 7-3 in the 8th inning, the Royals managed to win the game 9-8 in 12 innings of playoff ball. The Kansas City crowd was electric, these kinds of appearances don't happen too often and they cherished every moment. 
With momentum on their side and a matchup with the Angels looming today, the divisional matchup should be a great series. The Angels, owners of the best record in baseball this year with 98 wins, will trot out MVP hopeful Mike Trout to put an end to the Kansas City magic. 
The Angels' Southern California neighbors, the Los Angeles Dodgers, also have a difficult task before them. Their matchup with the St. Louis Cardinals is a pivotal meeting of the way teams are constructed. The Dodgers, the Yankees east with their league-high salary cap, run things differently than the Cardinals, of the "built not bought" philosophy. With ace Clayton Kershaw on the mound for Los Angeles, they have to be the favorites. 
Kershaw might be the best pitcher in baseball, but the Detroit Tigers have probably the best rotation in the majors. With three former Cy Young award winners in their top three (Max Scherzer, Justin Verlander, and David Price), Detroit feels confident against the power-hitting Baltimore Orioles. The AL East champion O's led the majors this year in home runs, something is going to give in this series. 
After a convincing 8-0 Wild Card victory in Pittsburgh, the San Francisco Giants will stay in the mid-Atlantic to play the Washington Nationals. Winners of the NL's best regular season record, the Nats give competition to Detroit for the best rotation in baseball. And after an up and down 2014 campaign, will this be the series Bryce Harper begins to fulfill his career hype? Harper was supposed to be the foil to Trout and hasn't done much to validate his expectations. With the stage set, let's hope Harper brings his best stuff. 
All games will be played on TBS and the FOX/FS1 networks. 
By Kyle Edwards