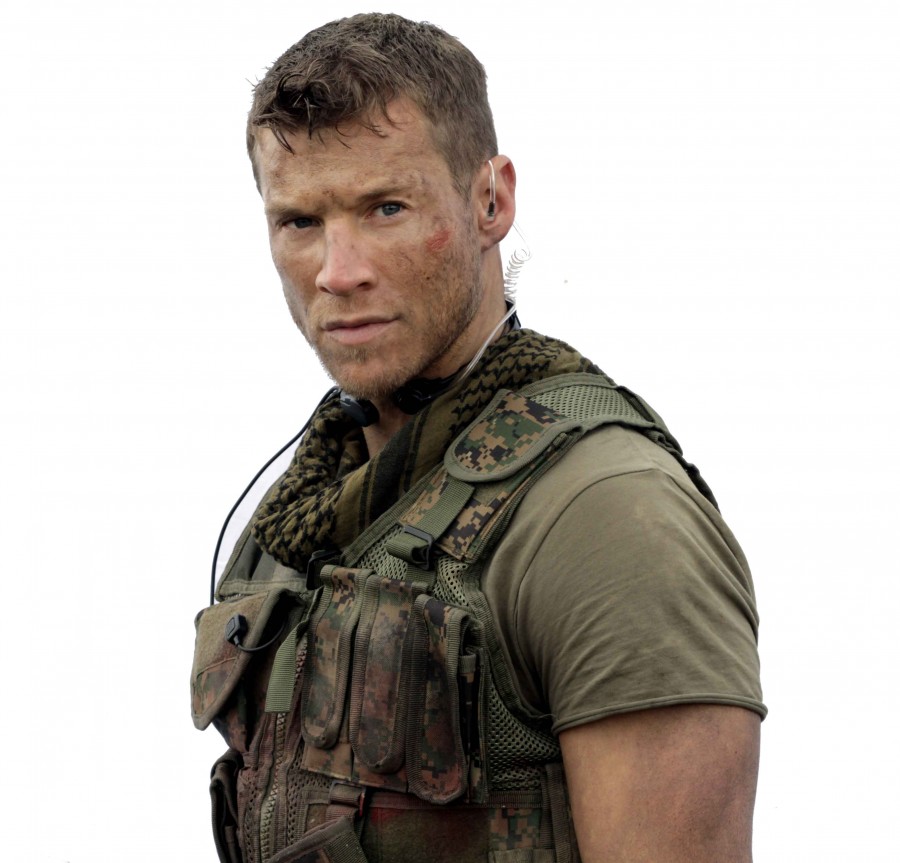 LATF first spotlighted actor Chad Michael Collins when we interviewed him in our 11th issue for the premiere release of "SNIPER: RELOADED." Three years later and the Sony Sniper franchise is still going strong with Chad leading the way. From the original 1993 "SNIPER" film with Tom Berenger, to 'RELOADED' and now with "SNIPER: LEGACY," the action and combat scenes up the thrill ante with each installment. Sony Pictures Home Entertainment just released "SNIPER: LEGACY." For the first time, Chad and Academy Award nominee Tom Berenger are together on screen in this action adventure about a rogue gunman who is assassinating high-ranking military officers one by one. When Sgt. Brandon Beckett (Collins) is informed his father, legendary shooter Thomas Beckett (Berenger) has been killed, Brandon springs into action to take out the perpetrator. The high-octane film, also starring Dennis Haysbert and Mercedes Masohn, showcases Chad in more ways than one. His on-screen chemistry with both Masohn and Berenger is impressive and natural.
We caught up with Chad for the DVD release to talk about his Sniper advantures and beyond.
It's been three years since "Sniper: Reloaded," was it at all a challenge to step back into the shoes of Brandon Beckett?
I looked forward to reprising 'Brandon' – he's a lot different than he was a few years ago in RELOADED. He was a sniper newbie back then, but now he's all grown up in terms of having become a renowned sniper in his own right. In SNIPER: LEGACY, it was also fun to explore his relationship with his mostly absentee father, original SNIPER Tom Berenger, the dad he never really knew. There are some nice scenes in the film where Brandon and Thomas Beckett have to awkwardly figure out their father/son dynamic, and I enjoyed playing with those.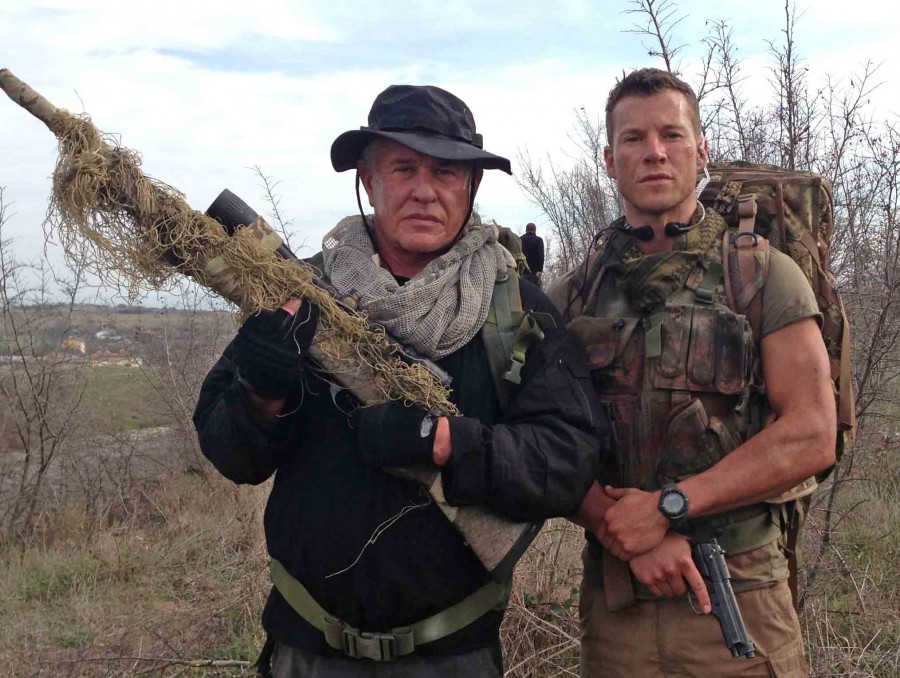 With Tom Berenger alive and well, how was it working with him, as well as Dennis Haysbert?
I love working with veteran actors because there is so much to learn, and I learned a lot from working with Tom. I'm always fascinated by other actors' processes, from script breakdown and pow-wowing with the director to tweak dialogue to the actual performance, and Tom didn't disappoint. It was also great to hear about his acting stories, everything from his boxing TV mini "Flesh & Blood" to PLATOON to the "Hatfields & McCoys" mini for which he won an Emmy. I met Dennis, but we didn't shoot any scenes together, sadly. He is great in the film though.
The various locations of the film are stunning. Where did you shoot and how long did you shoot for?
I've never traveled so much on a shoot. Every three-to-five days we were on the move. We started in Santorini, Greece for week one, then bounced up and down the Black Sea coast of Bulgaria for three weeks, then finished up in snowy Sofia, Bulgaria, all last fall. It was about a 25-day shoot, which means everyone is busy when you're trying to shoot an action film. We still found time to enjoy all the various locales; the cast and crew were pretty tight so there were a lot of group dinners and sightseeing adventures whenever we could squeeze them in. As a whole, I think the locations speak for themselves. They really give the film an exotic and global feel.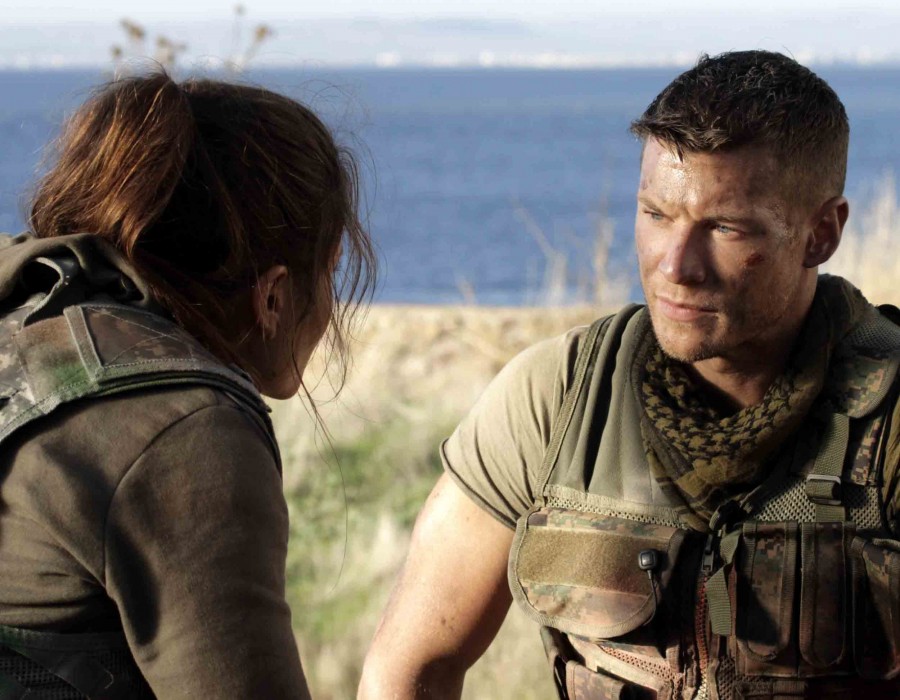 This particular sequel focuses a lot on individual fight and shooting scenes. Was there heavy training to prepare?
Any physical prep I did was on my own, as I knew I was expected to show up in fighting shape. I trained to put a little mass on – those guns are heavy! There are a ton of action and fight sequences in the film, and I'm in most of them, so being in good enough shape to do take after take of sand sprints, fight choreography, and seaside cliff sprints with a 25lb rifle came with the territory. I'm still young and reckless enough to want to do my own stunts, and – for better or worse – they pretty much let me! I also got a chance to do a little training and target practice with the late SNIPER: LEGACY screenwriter Jon Fasano and an elite marksman and tactical shooting trainer named Taran Butler, which was a real education and helped me feel that much more confident and prepared going into shooting.
Sniper: Reloaded, Company of Heroes and now Legacy; do you feel more than comfortable playing a soldier now?
I've always relished playing the all-American soldier/agent/officer, and I often get to do that on TV as well – "NCIS," "Major Crimes," "CSI: Cyber," and even on "Once Upon a Time." I'm very comfortable with it and the key is to pick the brains of the technical advisors and armorers on set. These guys have been there and done that, and anyone with a military background is going to looking for even little things like proper trigger finger placement, if your elbow is flaring while shooting, etc. No detail is too small for me, as I want to represent as accurately as possible the body language and skill sets of these current and former soldiers.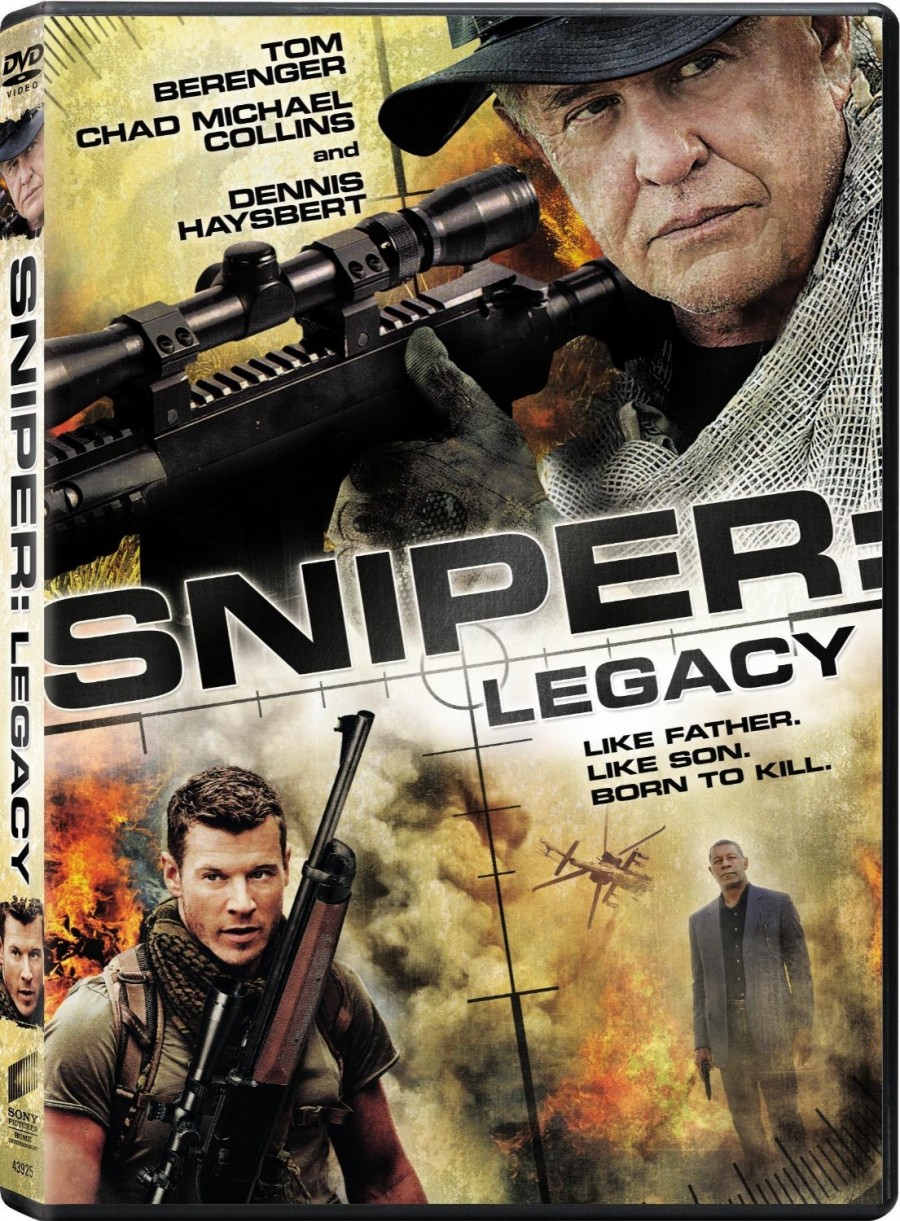 For the role, did you ever have a chance to speak or meet with US military snipers for research?
We had a fantastic technical advisor on set for this film, Patrick Garrity, who was a former Marine Scout Sniper. He had worked on the Mark Wahlberg film SHOOTER, and I stuck to him like glue. He was great with all the actors, whether they were experienced with weapons or not, and we all got to talking and listening to his stories which really clued us into the psychology and mindset of a sniper, the relationships between a shooter and a spotter, and what they are really expected to do on a mission.
With Sony standing behind this film series, there is certainly a cult and dedicated following to the Sniper films, ever since the first installment in 1993. Have devoted fans reached out and connected via social media to you and other cast members?
Yes, the franchise has been around for a long time, and is still popular enough to keep going. After RELOADED came out, I was surprised to hear from many fans from all over the world – Thailand, India, Australia, and more. I know that these films have a big following internationally. I read a comment from an Afghani man on Facebook just today talking about how much he can't wait to watch the film, and how grateful he is for the American military actually coming in and saving his war-torn home town. It's tough to wrap your head around the scope and reach of these films sometimes, but so many people really dig them.
Where do you think or want the Sniper franchise to go from here?
Almost everyone I've spoken to – even some pretty tough critics – all generally seem to really like SNIPER: LEGACY, so we've all got high hopes that another installment will be in the works soon. Having just watched the final version myself, I know that I'm really pleased with it. It's a challenge to make a good action film with a smaller budget and less than a month to shoot it out, but I think our director, Don Michael Paul, is a wizard and the film looks and feels a lot bigger than what went into it. The acting is great – everyone from Tom and Dennis to our other castmates, like the wonderful Mercedes Mason, Dominic Mafham, and Doug Allen. I think it's the best SNIPER film since the original, honestly, and I have no doubt it's going to be well-received.
You are a prime example of a working actor; you consistently guest star on TV, in film, etc. What advice do you have for those who are just starting out?
It's funny, because SNIPER: RELOADED was a turning point for me. Up until that point, I really treated acting as a hobby. But filming that was such a great experience that ever since then, I've been all-in on the acting front, and have found consistent success. And by success I mean fantastic life-changing experiences, traveling to new places, and having wicked amounts of fun while making amazing new friends. But all of that is the result of having a bulletproof mindset and treating the acting business like a business. My advice to fellow actors usually echoes those sentiments; my journey has been unique in that I had a white-collar career when I started acting on the side, so that allowed me to always stay in a place of eagerness and enthusiasm because I was never desperate about "making it." Getting your head straight and learning to let go of outcomes and handle the constant string of "no's" is a huge part of any actor's success. That's foundational. And I found that the more I learned about the business itself, the exponentially quicker I'd be able to work more consistently. So far, that combo has paid off, and it's a one-two punch that I always try to share with actors trying to get to the next level.
Follow Chad's work on Twitter: https://twitter.com/CollinsChadM
http://www.chadmichaelcollins.com/
By Pamela Price