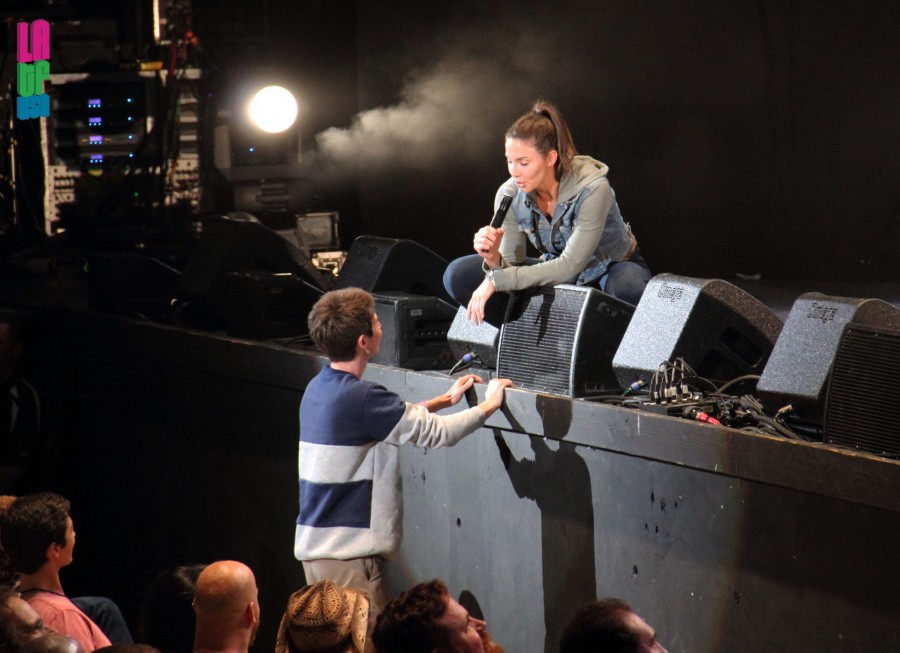 Whitney Cummings at Irvine Verizon Ampitheatre, Photo: LATF USA
It has been a hell of a hilarious summer for Oddball Comedy & Curiosity Festival 2014, which just ended their second consecutive year of bringing major comic stars to major U.S. cities. Oddball only has three more dates in Texas before the tour wraps up. The intense comic, Brody Stevens hosted each stage; keeping the audience on their toes between each set.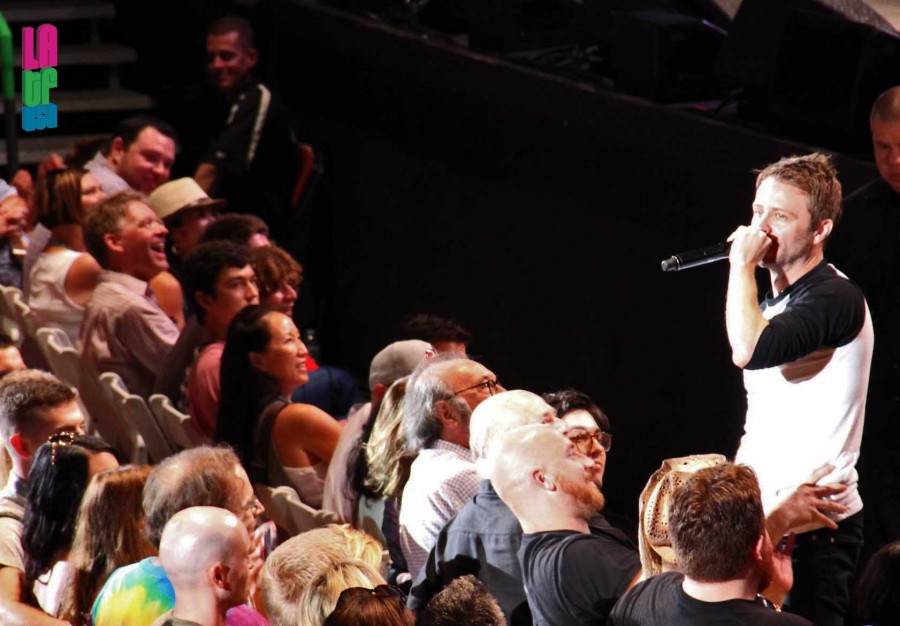 This past weekend, Oddball made its stop in Irvine, CA at the Verizon Ampitheatre; entertaining thousands of people, from age 16 to age 60. The humid and sticky summer heat didn't keep anyone away. The target of the night: all hormonal teenagers in the front row (and one bald man for comic Chris Hardwick). The lineup for Saturday's show included, Ron Funches, Demetri Martin, Hannibal Buress, Marc Maron, Whitney Cummings, Chris Hardwick, Jim Gaffigan, Sarah Silverman and Louis C.K with DJ Trauma. In each city, various comics were switched out for another. Throughout the summer, comedians from Brent Morin to Chris D'Elia, Bill Burr, Aziz Ansari and more made set appearances.
This particular evening (most likely no different than the others) had no censor. Co-star of NBC's latest hit comedy, "Undateable," Ron Funches warmed up the audience with his set and entourage who often interrupted him to offer a bag of herbal and snortable refreshments and to wipe the sweat off of his forehead.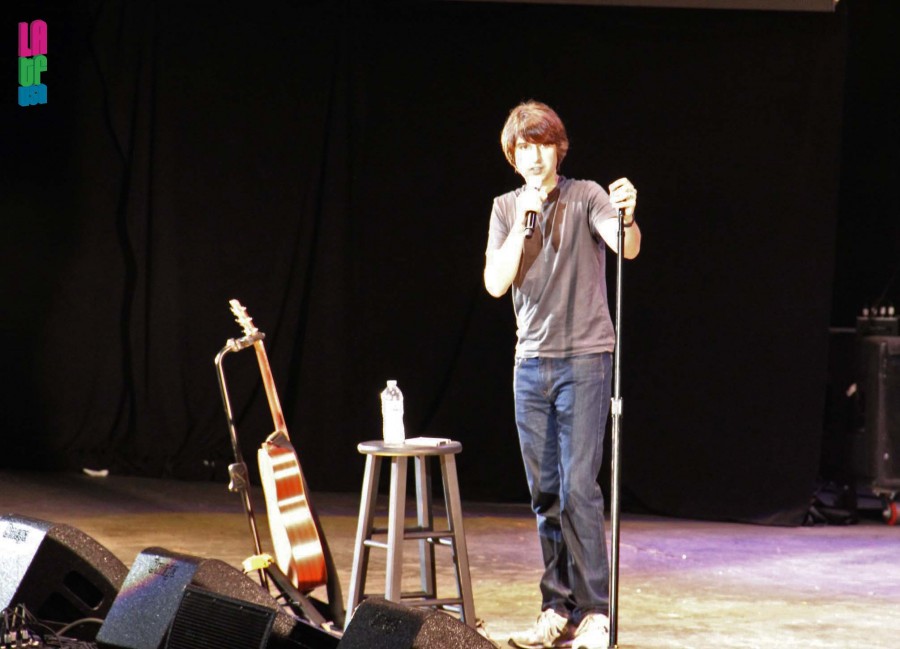 Whitney Cummings was all about the 16 year-old boy in the front row; asking him "what love is?" The boy replied, "When you really, really like someone." She then turned her attention towards a 24 year-old young woman, telling her that life is about "to get real"… dating wise. Cummings comedy is dirty, yet refreshing; casually commenting on the horrendous things men do to women in bed and the trials of dating.
One of the best acts of the evening was Demetri Martin. His observations of everyday life are quick, smart and clever. Martin is the kind of comic that makes an audience stop and think, "Oh yeah, he's totally right." As he strummed away at his guitar, he spoke about pets as hostages, the complications of snatching cherry tomatoes out of salad bowls, why it was a great idea to place hyphens in phone numbers, etc.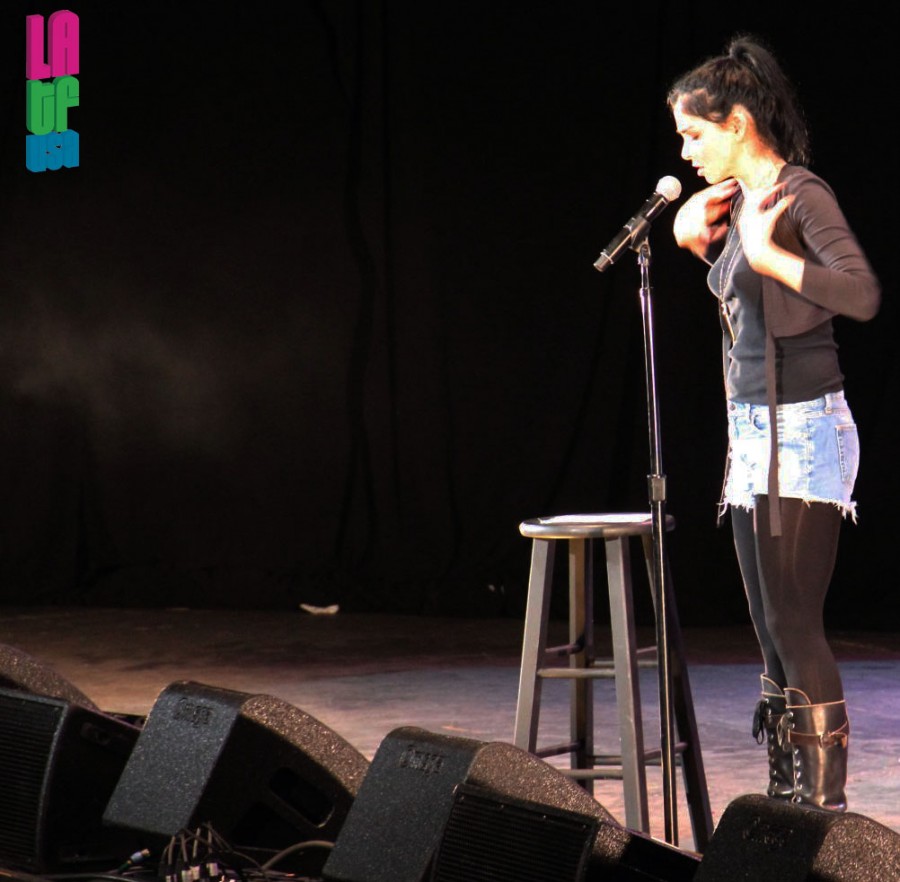 TV host and comic, Chris Hardwick showed us his impeccable Bane from Batman impression as he climbed on the face of a bald man in the front row. Sarah Silverman was perhaps the most interactive of the evening; reciting her love for a teenager named Henry in the audience, berating a drunk man and asking a believer in God a faith-based sex question. The Emmy award winning comic is easy to love, even when most of her stage vocabulary consists of words like 'poop,' 'cum' and 'anal.'
Before Louis C.K. took to the stage, Jim Gaffigan certainly resonated most with the audience. From his talk of stuffing donuts into his carry-on bag, to his ode to steak houses and the love for his wife's ability to remember everything he ever did wrong in their relationship; Gaffigan is a comedian for the American audience. He had thousands in stitches.
Oddball Fest is a great opportunity for many to see their favorite comics who they follow on national TV shows, Netflix and more. Keep up with Oddball for next year: http://www.oddballfest.com/
By Pamela Price