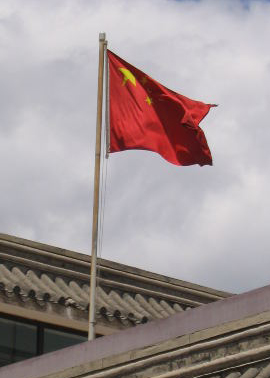 There is political unrest in Hong Kong. Since 1921, China has been lead under a communist government. In 1989 the death of reformer Hu Yaobang led to student protests for individual freedoms. At that time, the Tienanmen Square massacre occurred, and military force was used against civilians. The Basic Law, states that Hong Kong will co-exist with China as "one country, two systems" for 50 years after the handover of power in 1997; when Hong Kong became a solid part of China under Chinese rule. Now Hong Kong students want to separate themselves.
Today, China is seeing a repeat in protests. According to reports from Reuters, tens of thousands of mostly student protesters are demanding full democracy. They are asking that the city's leader, Leung Chun-ying step down.
According to a survey from Hong Kong University, retrieved by CNN, a large percentage of poll-takers identify as a "Hong Konger," rather than "Chinese." 
Protests have turned violent with tear gas in the crowds. Police officers tried to negotiate with protesters camped out near the government headquarters. "We don't want Hong Kong to get messy," Leung said in a statement broadcast Monday.