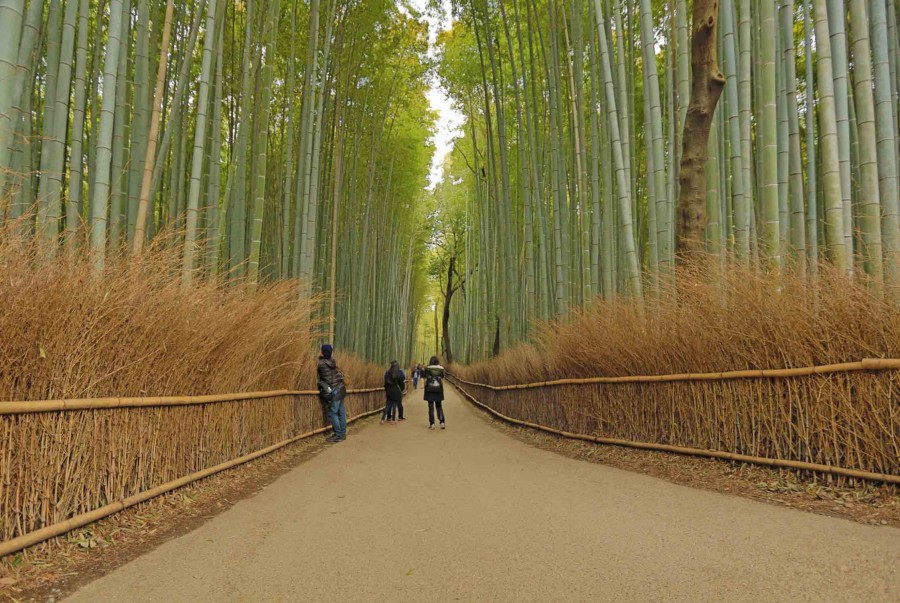 Bamboo Forest of Kyoto, Japan
The Travel Channel is getting busy, greenlighting five new series that will focus on connecting viewers to a world of cultural experiences, adventures and explorations. TC's president, Shannon O'Neill said, "We believe that our new series illustrate the expansive range of travel entertainment by informing, engaging and inspiring our audience. Our shows not only introduce viewers to new places and cultures around the world, they spotlight the surprising similarities that connect us all," said O'Neill. "Our mission is to provide our audience with transformative programming that provides a gateway and personal portal to experience the world."  
Let's take a look at what the Travel Channel has in store for viewers….
"Hello Goodbye" (wt) captures some of life's most precious moments as regular, everyday people arrive and depart from an airport terminal. The show highlights heart-warming – and sometimes heart-wrenching – stories of love, sorrow, family and friendship from travelers of all cultures and walks of life. These stories reveal the raw emotions and real moments that take place every minute at airports across the world.
"Hotel Showdown" squares off four different hotels against one another in a winner- take-all competition. Representatives from the competing hotels spend the night at each other's property, and with an exacting eye for detail, award points for every aspect of their experience. The highest-rated hotel wins a coveted $25,000 prize. "Hotel Showdown" is greenlit for 13 one-hour episodes produced by Loud TV.
"Metropolis" spotlights iconic cities around the world with the goal of reimagining everything travelers know about these destinations. From hidden secrets to signature foods to cultural idiosyncrasies, viewers are granted extraordinary access to each location through stunning graphics, stylized re-enactments and interviews with famous locals. "Metropolis" is greenlit for six one-hour specials produced by Nutopia.
"Only Happens In…" takes viewers on a crazy and visual ride around the globe to discover the places, people and events that are so unique, they can only be experienced side-by-side with the locals. From robot waiters serving dinner in Tokyo to runners competing in a minus-50-degree Ice Marathon on frozen Lake Baikal in Russia, audiences will experience amazing cultures and venture far off the beaten path. "Only Happens In…" is greenlit for four one-hour specials produced by PSG Films & Symply Entertainment.
"TV Planet" (wt) explores the weirdest, wildest and most dangerous television programs this planet has to offer. Journalist and TV fanatic Karla Cavalli immerses herself by examining and even participating in these global television events.  From Brazil's Miss Bum Bum contest to Japan's game show where blindfolded contestants attempt to find a single chair in a large empty room, Cavalli reveals how television acts as a cultural touchstone to provide a window into the soul of a nation. "TV Planet" (wt) is greenlit for six one-hour episodes produced by Zodiak Americas.