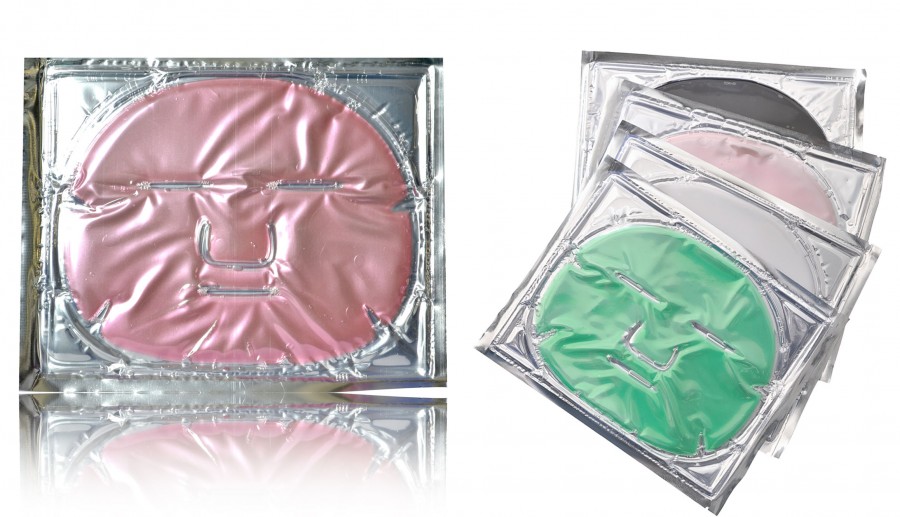 Something new and exciting from Wilma Schumann, previously a professional-only skincare line, is launching the first gel masks to consumers this Fall in Red Wine, Deep Seal Soil, Aloe Vera and Collagen.
They are a simple to use masks for the treatment of dry, irritated or damaged skin. The gel masks are made from safe polymers that create a unique microclimate between the skin and the mask. Each of the 4 formulations come in packs of 4 for $38 with each mask individually packaged in hygienic foil and saturated with its key ingredient and Hyaluronic Acid for maximum hydration.
Red Wine – An antioxidant mask formulated with Red Wine rich in polyphenols making it an ideal addition to any anti-aging regimen.
Deep Sea Soil – A nourishing mask formulated with pure Deep Sea Soil, Allantoin and Hyaluronic Acid to relieve dry skin. Great for post exfoliating treatments to nourish and repair the skin.
Aloe Vera – A soothing and calming mask containing Aloe Vera, Collagen and Allantoin. Ideal for super hydration and calming of even the most sensitive and irritated skin.
Pure Collagen – A hydrating mask for all skin types containing Glycerin, Collagen and Hyaluronic Acid.
Great for the skin!