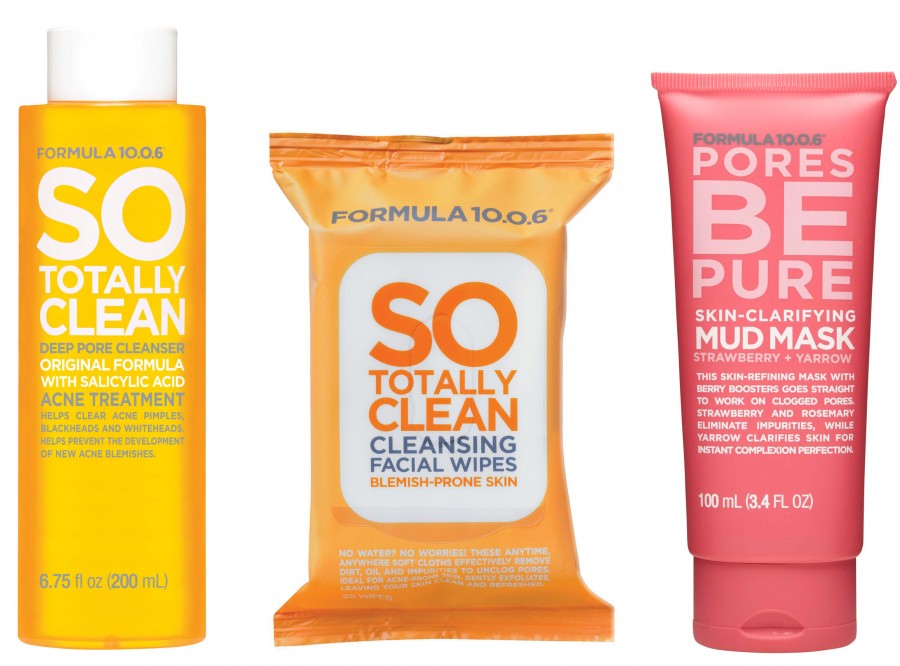 As someone who wears a good amount of makeup, from foundation to powder and blush; I need a thorough skin cleansing process. FORMULA 10.0.6 products are perfect for sensitive skin and for those who want to wipe every little sign of dirt off your face and out of your pores!
I started with the So Totally Clean Cleansing Facial Wipes. These wipes serve as a great first step to taking off your makeup. After you've removed your foundation and eye makeup, wash your face once with warm water. Next step: take a cotton ball and dab your skin with So Totally Clean Deep Pore Cleanser. Cleanser details:
Formulated with Salicylic Acid for increased acne fighting boost
Originally developed in 1933 – Three generations tried and trusted.
Quick and easy 2-in-1 cleanser/toner formula
Helps clear acne pimples, blackheads and whiteheads
$5.99
The final step is the spa step with Formula's Skin Clarifying Mud Mask 100ml/3.4fl oz. Make sure your face is wiped and dry before applying this skin-refining mask. You will instantly feel a tingling feeling. Do not fear, this will go away. After about 10-15 minutes, when the mask has hardened, you can rinse with water. Your skin will feel silky smooth!
The mud mask is:
Infused with Strawberry and Yarrow.
Goes straight to work on clogged pores.
Gently exfoliates to eliminate impurities.
Clarifies skin for instant complexion perfection.
Helps to heal blemishes.
Anti-Inflammatory and antiseptic properties.
$5.99
Once your face is pat dry, you've begun the step to clearer and clean skin!