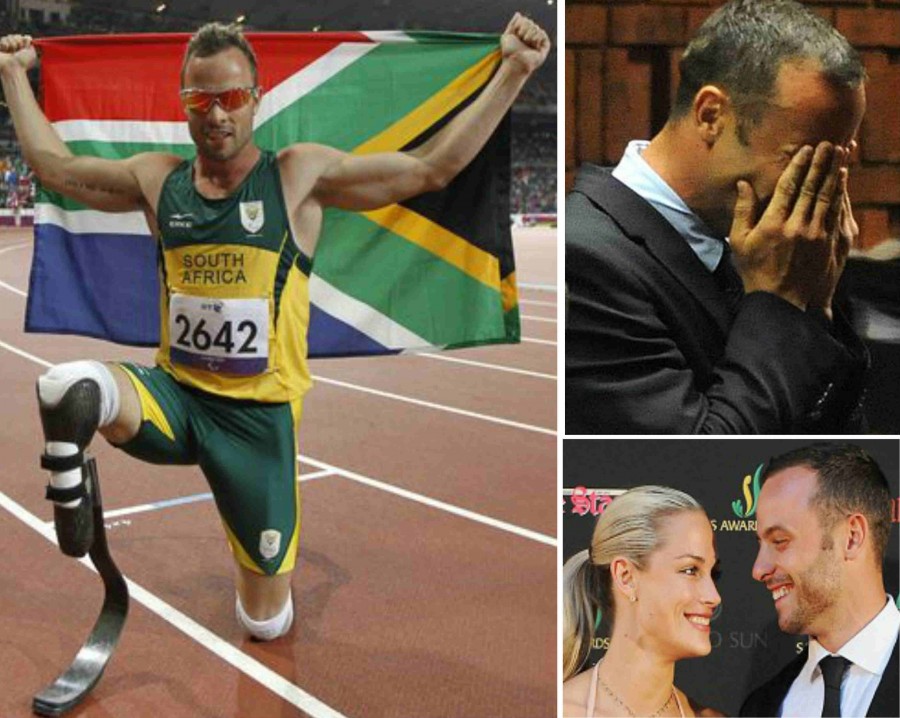 It has been a long road in court for Olympic athlete, Oscar Pistorius after his girlfriend, Reeva Steenkamp was shot multiple times and killed in February of 2013.On Thursday Pistorius was cleared of murdering Steenkamp. However, the judge, Thokozile Masipa, adjourned for the day and has now found Pistorius guilty of culpable homicide.
In August of last year, Pistorius was indicted for premeditated murder and sent to trial. South Africa sees no shortage of female homicides. According to the Medical Research Council, the country has a female homicide rate six times the global average, with half the murdered women killed by their partner.
According to reports, 'culpable homicide' is the South African term for unintentionally, but unlawfully, killing a person. His sentencing will begin October 13th, the judge said after granting him bail. The length of jail time can last anywhere from five to fifteen years.
Separate from the shooting of Steenkamp, Pistorius was found not guilty of two other incidents and guilty for weapon related charges, as well as a shooting at a restaurant.
The judge said, "I am of the view that the accused acted too hastily and used excessive force. It is clear that his conduct was negligent."
As reported by Reuters, Masipa ruled that prosecutors, led by the combative Gerrie Nel, had failed to prove the 27-year-old intended to kill Steenkamp after an argument.
Masipa added, "The state has not proved beyond reasonable doubt that the accused is guilty of premeditated murder. There are just not enough facts to support such a finding."