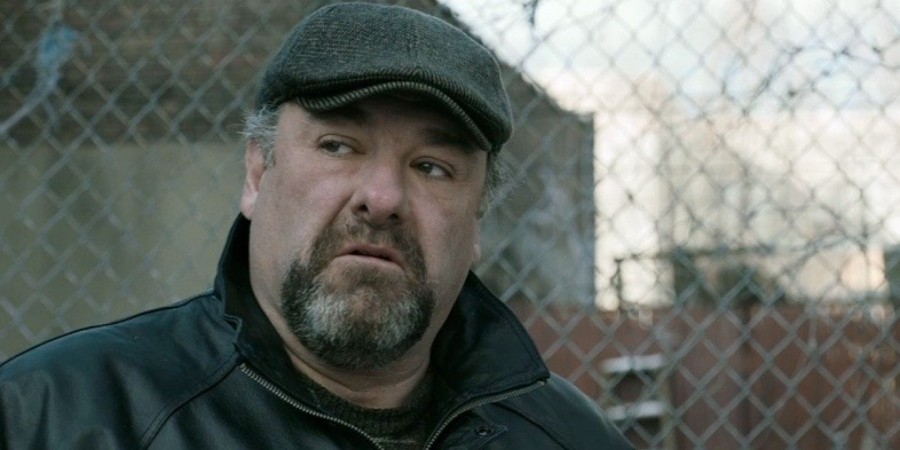 It has been over a year since the untimely death of James Gandolfini, a singular talent if ever there was one, and the seemingly endless vitality he exuded in his performances made the news all the harder to digest. If there's any silver lining to this tragedy, it's that audiences never had to see his talents diminish – a fact that is made plain as day in his final performance in "The Drop," also starring Tom Hardy, Noomi Rapace and Matthias Schoenaerts.
Written by famed novelist Dennis Lehane ("Mystic River") and directed by Belgian filmmaker Michael R. Roskam ("Bullhead"), "The Drop" is far and away the crime drama of the year – a darkly comic, consistently thrilling and richly atmospheric look at life in working-class Brooklyn through the eyes of an average Joe with a troubled past. Featuring a tightly plotted screenplay whose constant tension leads to one heck of a payoff, skilled direction from the accomplished director, and a slew of memorable performances that define first-rate acting, "The Drop" is an expertly crafted crime pic that starts the fall movie season off with a bang.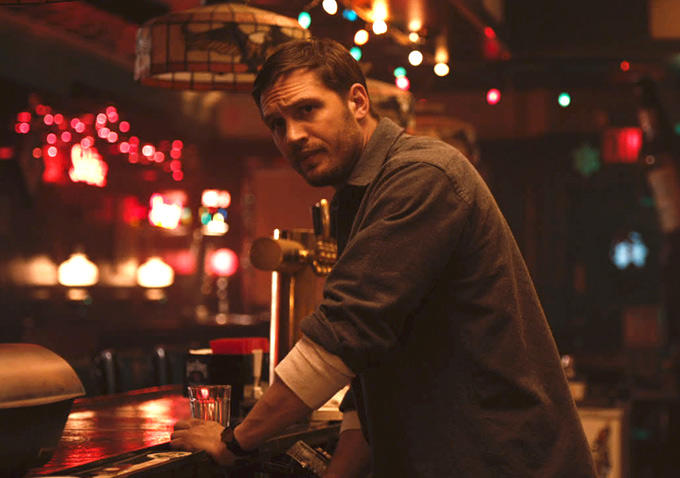 "The Drop" revolves around Bob Saginowski (Tom Hardy), a lonely bartender at Cousin Marv's, a local dive named after his cousin (James Gandolfini) that also serves as a money "drop" for the neighborhood crime bosses. An unassuming guy with a likeable if somewhat offbeat demeanor, Bob is content tending bar and attending church – though conspicuously refusing Communion – while leaving the illegal dealings to his degenerate older cousin.
Walking home one day, Bob discovers an abused pit bull puppy in his neighbor Nadia's trashcan. Unable to adopt the dog herself, Nadia (Noomi Rapace), who once worked in an animal shelter, gives the simplistic Bob some pet care pointers and they develop a relationship over their shared concern for the animal. Unfortunately, the dog's previous owner, a disturbed local hothead named Eric Deeds (Matthias Schoenarts) who also happens to be Nadia's ex-boyfriend, decides he wants the dog back and begins stalking Bob, occasionally popping up at his home and making thinly veiled threats. When Deeds incorporates Nadia into his threats, Bob's cool-headedness washes away, and the audience starts to realize he's more of a wild card than he lets on.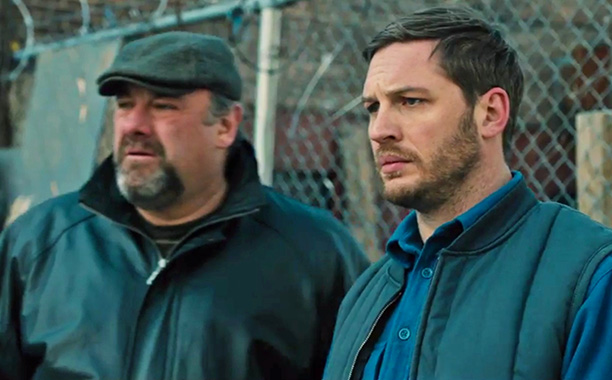 Adding to the complications in Bob's life, one night, a couple kids rob the drop, leaving him and Marv on the hook for five large with some ruthless Chechen gangsters. As the story progresses, it becomes evident that the robbery was an inside job, which puts Bob in the crosshairs of retaliations and an unwanted police investigation.   
The screenplay, which Lehane adapted from his own short story, "Animal Rescue," is deceptively simple, with a sparseness that takes on an almost fairytale quality and lends a grandeur to the proceedings. On the surface, the characters that inhabit the story are merely types – the lonely bartender, the degenerate gambler, the ruthless gangster – but don't be fooled: whether it's the principals or peripheral players, these are fully realized characters that jump right off the page. Another of the many pleasures of Lehane's script is the streetwise dialogue, which crackles with wit and nicely captures the working class setting. Some may argue that the subplot involving the police investigation is perhaps a little gimmicky, but it adds some extra tension and allows for certain revelations to be distributed to maximum effect.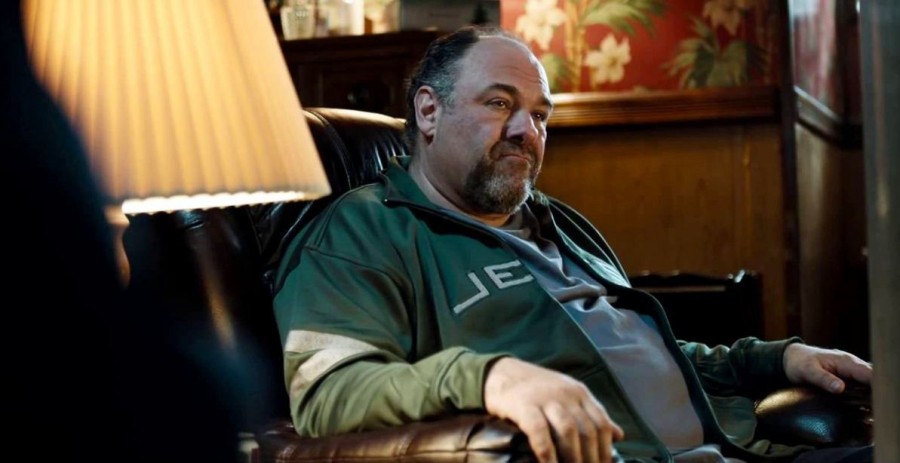 Director Michael R. Roskam makes one of the most fluid transitions to Hollywood filmmaking in recent memory. Sharing certain tonal and narrative similarities to his previous film, "Bullhead," which was Oscar nominated for Best Foreign Language Film, Roskam employs his painterly European touch to the American crime drama genre and the results are simply stunning. Reteaming with his "Bullhead" cinematographer, Nicolas Karakatsanis, Roskam favors dark tones, suggesting a world lived in the shadows, and his use of shallow focus beautifully compliments the mysteriousness at play. It's an extremely accomplished work, made all the more impressive by the fact that it's only the filmmaker's second feature.  
The actors assembled for "The Drop" are an embarrassment of riches, and although many hail from overseas, the screenplay's authenticity extends to their performances as well. Tom Hardy, who has already made waves this year with his breathtaking one-man performance in "Locke," is absolutely mesmerizing as the bartender whose savageness lies like a bubbling cauldron underneath his reserved facade. Of the many reasons to see this film, Hardy's line deliveries alone make the experience worthwhile. As Cousin Marv, James Gandolfini finds unexpected pathos in a character that, aside from a biting sense of humor, has very few redemptive qualities. There's an air of desperation that hangs over Marv, much like the alcoholic hitman Gandolifini portrayed in "Killing Them Softly," revealing a vulnerable side we didn't often get to see in his most prominent work as Tony Soprano. And while "The Drop" may not offer the actor the most honorable sendoff – no spoilers here – it nonetheless showcases him at the peak of his talents. Other notable performances include Noomi Rapace as a local gal with a fiery streak, and Matthias Schoenaerts ("Bullhead," "Rust And Bone") as her crazed ex-boyfriend with a penchant for violence.
By Lucas Mirabella
Running Time: 107 minutes
Rated R for strong violence and pervasive language