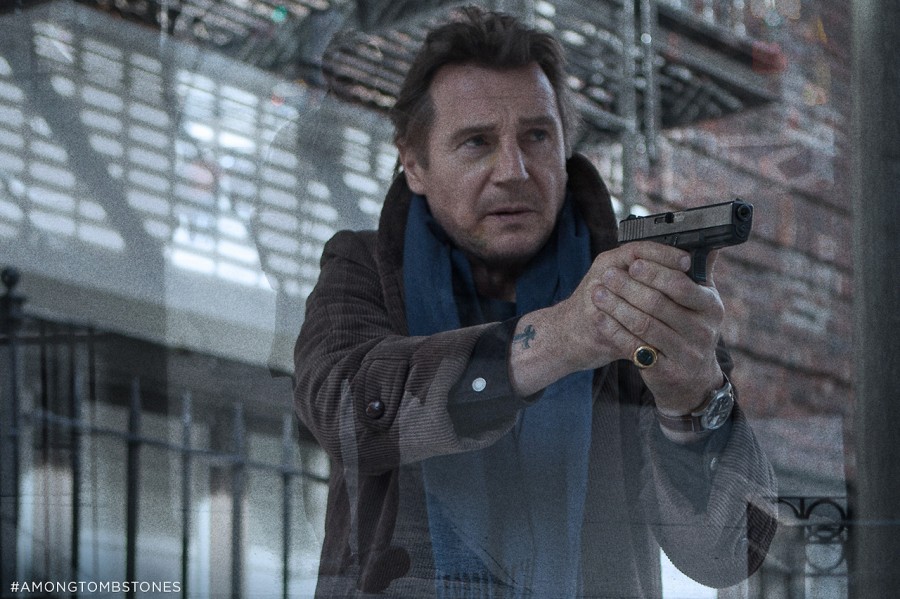 On paper, "A Walk Among The Tombstones" is everything you'd expect out of a post "Taken" Liam Neeson star vehicle. Missing wife. Check. Gruff, dark anti-hero. Check. Revenge. Backstabbing. Yes to both. Yet, while director Scott Frank (The Lookout) might not deviate from the style of movie Neeson has seemed to have pigeon holed himself into, his adaptation of Lawrence Block's best-selling mystery novel is anything but formulaic. Just like Neeson's swarthy character in the film, "A Walk Among The Tombstones" gives a much-needed sucker punch to the post summer Blockbuster malaise that typically comprises the month of September.
Set in the grungy, bleak world of a pre-Y2K New York City, "A Walk Among The Tombstones" Neeson slips on a crusty old pair of Timberland boots to play a lonely private detective named Matt Scubber.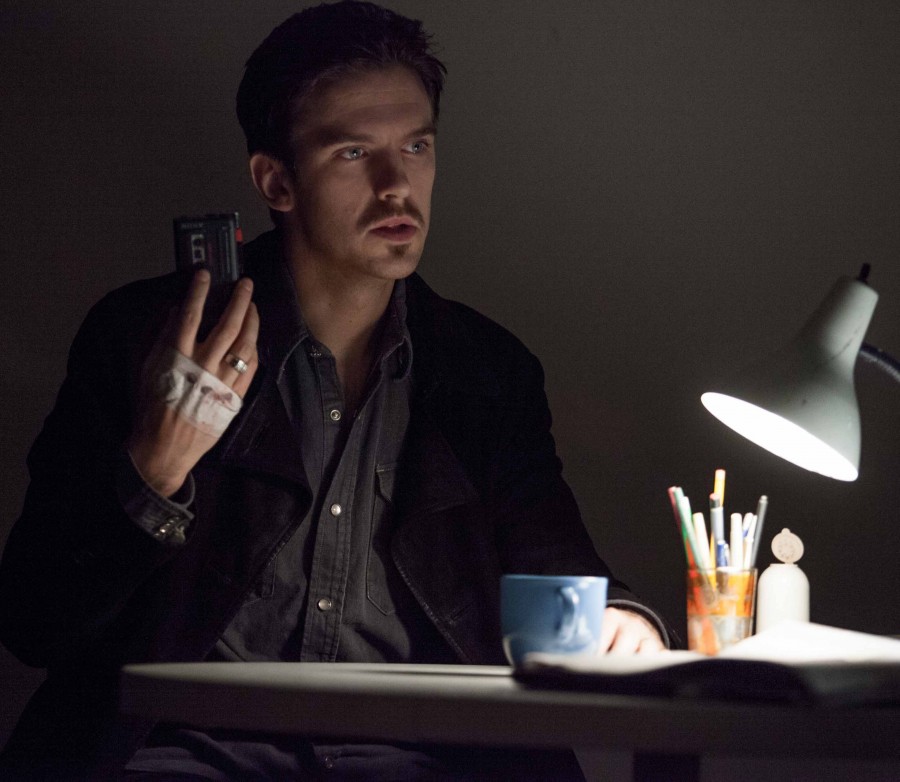 Calling Scubber old fashioned wouldn't do the man justice. He is absolutely archaic in his relationonship with the rapidly modernizing "internet" world around him. I mean, he lives in a New York City that features ads for computer preparation for the Y2K technology meltdown, but doesn't even own a cell phone. Talk about being born in the wrong generation. The guy actually seems fit to be living inside a 1940's Raymond Chandler novel instead of 1999 NYC.
After a brief prologue where we see Scubber back in his NYPD days, the audience is quickly brought up to speed with his current means of income: Private Detective work. And just like in any great noir novel, Scubber comes face to face with some pretty unsavory characters on a daily basis.
Example "A" comes in the form of Kenny Kristo (Dan Stevens)—a drug trafficker whose wife has just been kidnapped and murdered.
Not balking at Dan's illegal line of work, Scubber takes the case. Despite quickly dismissing the murder as the result of a rival drug gang, Scubber soon finds a link to a string of other killings involving the wives and kids of other local drug dealers. It appears that someone is killing off the loved ones of the men who are simultaneously poisoning the streets with drugs. As grisly murders continue to pile up, Scubber fights to find the identities of the killers.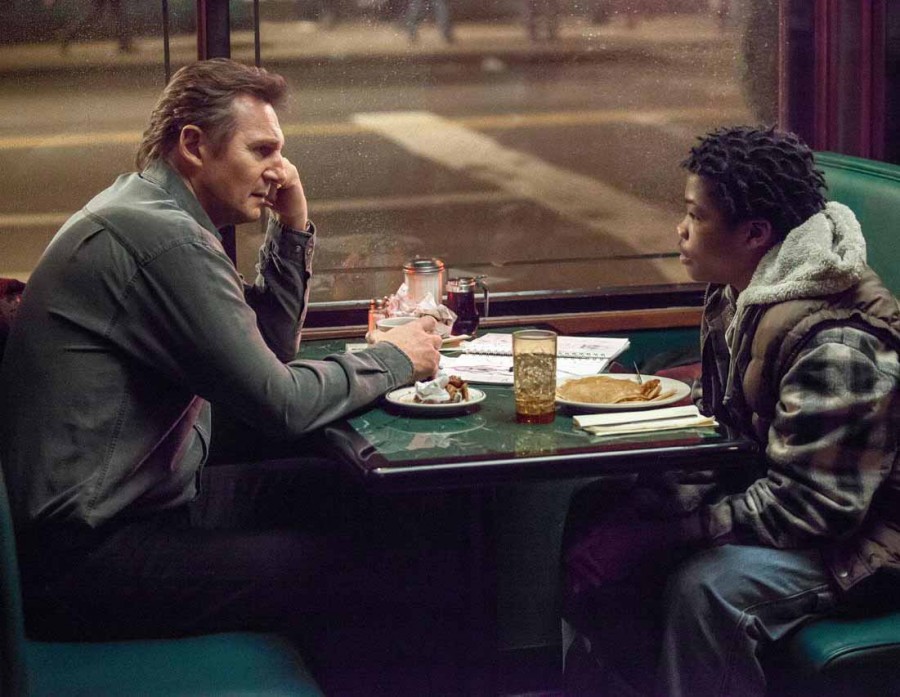 Stripped of the warmth and color that coax millions of tourists into visiting each year, the New York City that director Scott Frank and cinematographer Mihai Malaimare Jr. (The Master) depict is decidedly grim. With that being said, however, there is no doubt that the pulse-pounding shootouts that punctuate the film are refreshing to watch and impressively economical in scope. Scubber certainly knows how to handle his berretta semi-automatic, but he definitely spends more time firing verbal rounds than actual ones. This makes any instance when the PI actually uses force that much more poignant.
Even though Neeson appears to be the obvious choice for the role, his impressive performance nonetheless deserves praise. It is easily his best since "Taken." Every detective needs a few quirks, and Neeson easily elevates the characterization called for in the script. He makes Scubber live, breath, and feel real.
"A Walk Among The Tombstones" is more or less the Liam Neeson show, as there isn't any single supporting character that gets a ton of screen time. Newcomer Brian Bradley deserves some kudos for holding his own alongside his Oscar Nominated co-star, however. He plays a homeless kid named TJ who is obsessed with fictional detectives.
Beautifully shot, expertly acted, and consisting of a story that never eases off the throttle when it comes to tension, Scott Frank's "A Walk Among The Tombstones" provides the first taste of all of the excellent awards worthy films that will certainly comes once the leaves begin to change color and the weather finally starts to cool down. Until then, Neeson's ice-cold performance is the best way to stay cool while it remains blazing hot in Hollywood.
By David Morris

Rated R for strong violence, disturbing images, language and brief nudity