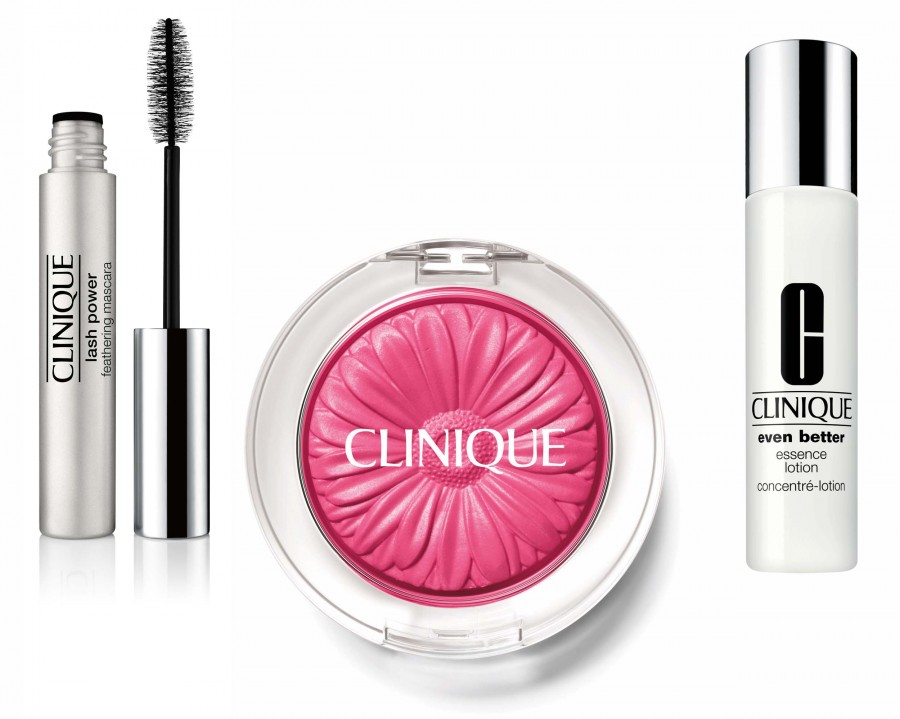 During the summer, I picked up one of the best mascaras that I have tried in a while. Clinique's Lash Power Feathering has an innovative new brush which gives you full, plush lashes without flaking or smudging, yet removes easily with warm water. It contains state-of-the-art polymeric stretching technology inspired by the unique properties of honey. Clinique scientists have harnessed the benefits of a polysaccharide called Pullulan and its honey-like consistency to help stretch lashes out easily upon application. Resistant to tears, rain, sweat, pool water, ocean water and humidity will last 12 hour. Easy to remove, just soak a cotton pad with warm water and gently press onto lashes to loosen the mascara. Then wash face as usual. Having incredibly long-lasting, beautiful lashes has never been this easy.
Available in Black Onyx and Dark Chocolate 
Price: $17.50
While at the Clinique counter I also picked-up a couple of other things:
First the Cheek Pop which started as an innovative formula which then transformed through a slow baking process into a completely new distinct powder feel that's luxuriously lightweight in texture and silky smooth to the touch. It is available in 4 shades.
Ginger Pop, Peach Pop, Berry Pop and Plum Pop.
Price: $21.00
Second: Even Better Essence Lotion – a luxurious essence lotion that hydrates the skin while improving skin's overall radiance, luminosity and texture which addresses dry skin. The lotion contains extracts of  fruits such as watermelon, apple and lentil and Sodium PCA leaving skin plump and supple. Cucumber Fruit Extract: for improved moisturization. and finally Trehalose and Hyaluronic Acid: which hydrates the skin leaving it plump and comfortable throughout the day. Anti-irritation agents help to quell irritation that may lead to future darkening of the skin.
Even Better Essence Lotion is available in two distinct formulas that offer additional, customized benefits for different skin types.
• Skin Type 1 & 2 formula has a luxuriously milky texture and includes special hydrators for drier skins including Olive Squalane, Barley Extract, Wheat Germ Extract and Jojoba Esters to help keep skin hydrated and supple.
• Skin Type 3 & 4 formula has a refreshingly lightweight texture and contains Laminaria Saccharina Extract to normalize excess sebum production over time.
 price of $32.00.
Third: Smart Custom-Repair Serum delivers targeted repair that visibly addresses skin's changing needs.Clinique Smart Custom-Repair Serum understands these signals and delivers the appropriate ingredients to start visibly correcting the damage. If ingredients are not needed for a specific concern, they
remain on call.
How does it work? It optimizes skin with soothing ingredients and targets uneven skin tone, dark spots or skin dullness; sustaining hydration and suppleness.
Price of $59.50 / 30ml and $89.00 / 50ml.
Allergy Tested. 100% Fragrance Free.
At Clinique counters nationwide and on www.clinique.com