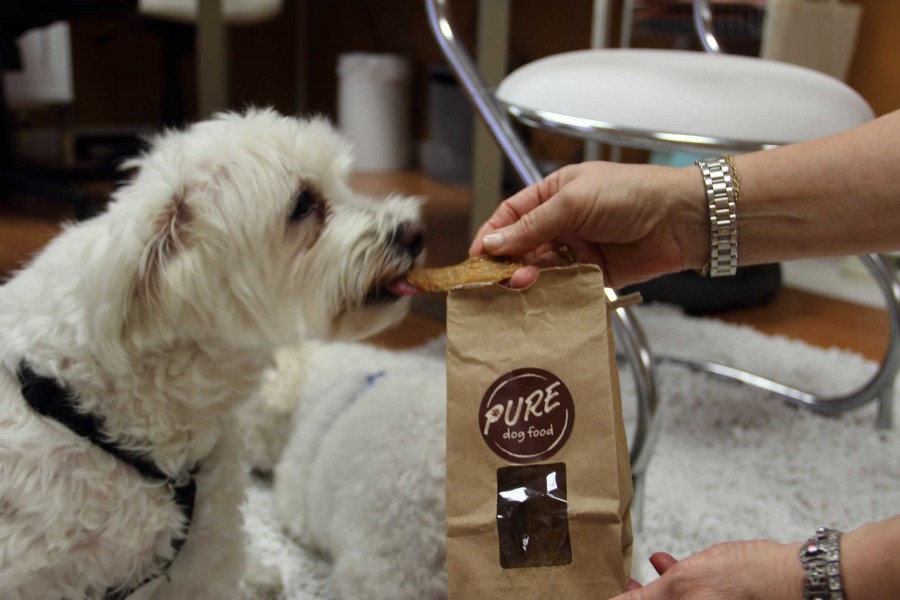 Casper tries PURE's treat
LATF's Pet Corner contributors, Laurie, Casper & Doodle recently discovered the healthy power of PURE dog food. In an industry where there are recalls and fears of chicken by-product, it is always refreshing to find a company that reveals all of their ingredients and how the food is being made. PURE tells you right away with their tagline, "From our kitchen to your home." Started in 2011 when owner Lindsay Gores' 5-pound miniature Yorkshire Terrier, Zoey was hit by a car. She suffered a broken pelvis in 8 places and could barely eat. Lindsay proceeded to make a recipe for homemade dog food for Zoey's healthy and balanced diet. To her amazement, Zoey began a complete turnaround in her healing.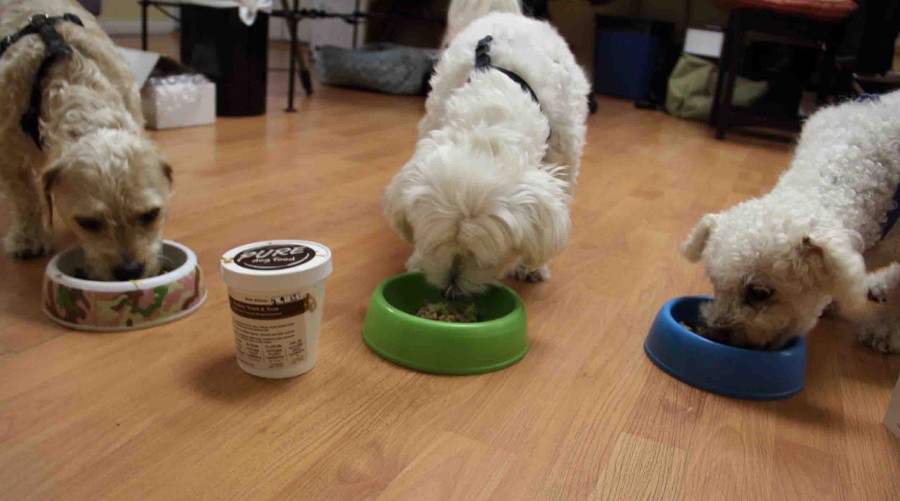 Taste testing PURE at the office
Today, PURE delivers around Los Angeles, California and will soon expand to a store for pick-up service. 
Our contributors tried PURE and loved every bite of it! They recommend the: Turkey Tried & True with rice, broccoli, turkey and rice, as well as the Proactive Beef & Pumpkin. Other menu items include: Quinoa Clean Chicken, Peanut Better Treats and more. 
When first trying PURE, slowly incorporate the food into your dog's diet. Take their current dry dog food and use the PURE as toppings, until they can just eat the PURE full time.

Bon Appetit and ruff!

By Casper, Laurie & Doodle
To learn more and order, visit www.puredogfood.com