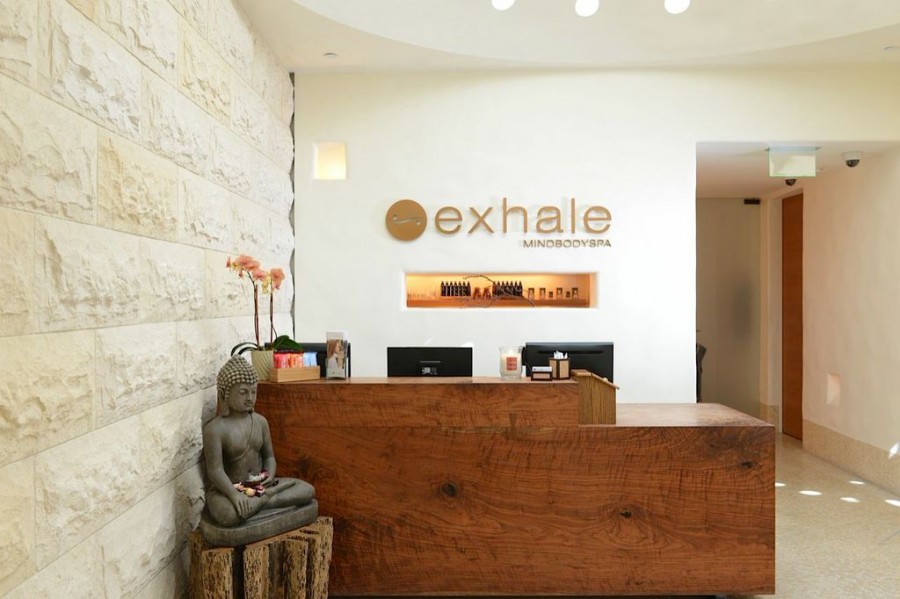 Can you think of anything better to do than to treat yourself to the most awesome massage on a Saturday afternoon? The answer is no! As I started researching the spas in my area, I stumbled upon Exhale, one of the most incredible spas located in the newly renovated Loews Hollywood Hotel, right in the heart of the entertainment capital.
Though I drive by every day, I did not realize it existed. A quick research of the facility taught me that the brain behind this sanctuary is entrepreneur, Annbeth Eschbach, who holds a master's degree in Business Administration from NYU Stern School of Business and has an extensive experience in the fitness industry. The company started in 2002, and has grown to a sizeable chain which currently operates 21 locations in the US as well as in the Caribbean. Named one of the top ten brands by Fast Company, Exhale puts a different spin on what we call a spa. It has been able to combine fitness and relaxation successfully by integrating mind and body. It has revamped the traditional beauty and pampering industry and incorporated a holistic approach which made it more appealing to the new generation of men and women looking to do both in one place.
As I showed up for my Saturday appointment, I was graciously welcomed by one of their managers, who took the time to explain their concept.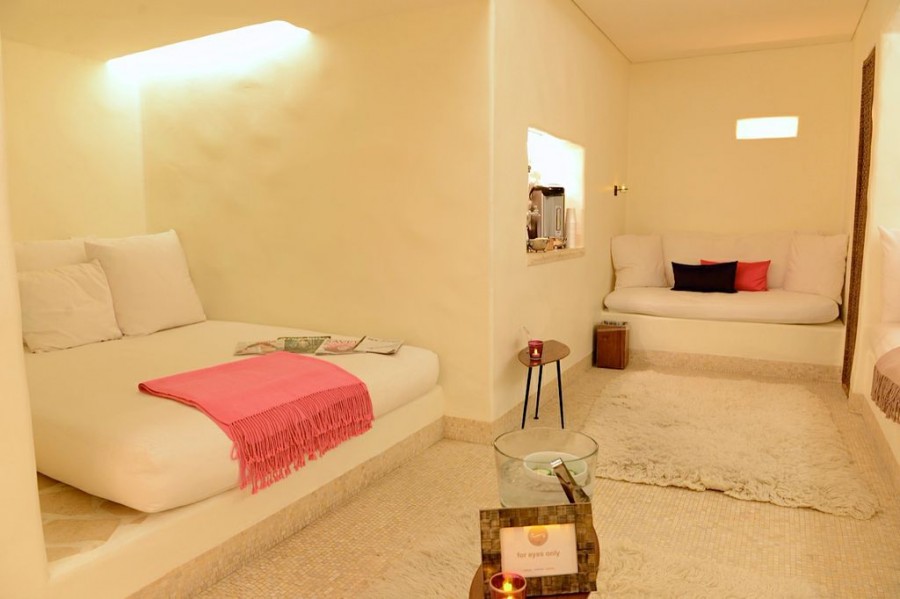 Exhale offers a menu of programs that encompass yoga and Pilates-infused Core Fusion, Barre, Core Fusion Boot Camp, Core Fusion Cardio, Core Fusion Sport, and Core. She strongly suggested that I should take the time to check it out next time around. They also offer Fusion Yoga toning classes; skincare and body therapies; healing modalities such as acupuncture, cupping and vibrational healing; nutrition, diet, and detox programs; their signature Six Week Core Evolution program; wellbeing workshops and destination retreats; personal training; nail care and waxing. It was a bit overwhelming, but nevertheless I now was thoroughly informed. There was nothing I could wish for that Exhale did not offer. I received a tour of the facilities and was totally impressed. The décor was zen; modern with an Asian feel to it, artifacts from southeast Asia sprinkled throughout the space.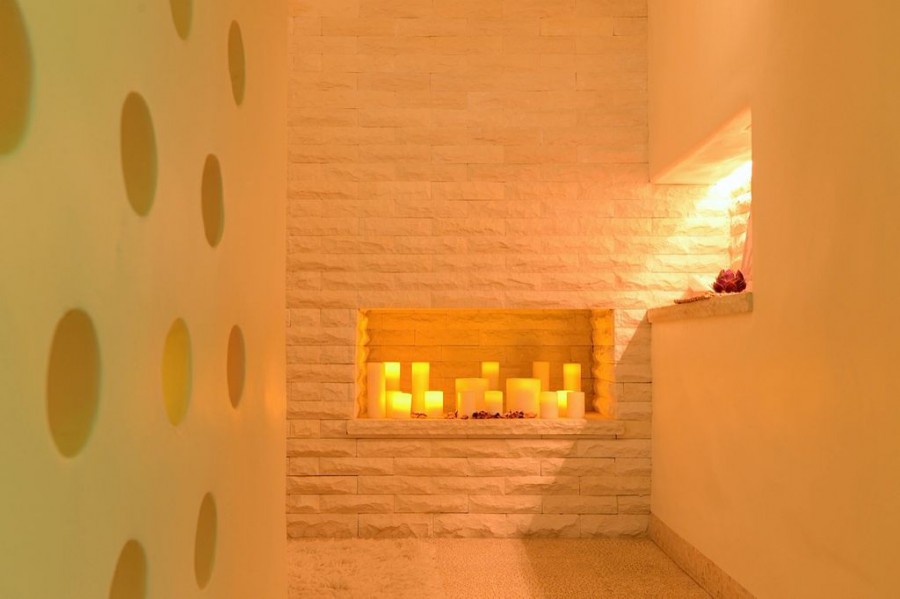 The ambiance felt serene with its dim lights and dominant tones of beige and white. After being given my personal locker which remained keyless, I changed and was directed to a waiting area for the massage therapist. The massage room was quite spacious and was equipped with a Hamman, and shower. She explained that I could spend the day at Exhale. I could use the pool or the gym before or after my massage. 11 massages are on the menu, some I knew and some I did not know. They range from:
EXHALE FLOW
Love a deep tissue massage, but hate the pain? Then our signature full body massage is just the answer. Amazing choreographed waves of kneading open locked muscles, free energy blockages, and relieve tension. This therapy incorporates more lymphatic drainage than a traditional deep tissue, resulting in greater detoxification and an enhanced boost to the immune system.
FUSION
A Swedish-based massage therapy combining the best-known therapeutic massage practices to provide an unparalleled hour of relaxation. Rhythmic massage movements are coupled with the use of powerful aromatherapy oils. Customize your massage with your choice of an uplifting, detoxifying, or relaxing herbal blend. Available as a couples massage in select locations.
DEEP TISSUE
Focus on those overworked muscles living well below the surface with this intensely therapeutic massage. Designed to relieve pain associated with muscle knots, heavy physical activity, and everyday stress, this deep tissue therapy is deliberate and customized, targeting specific areas in need of relief. Available as a couples massage in select locations.
SPORTS MASSAGE
Customize this massage to fit your active lifestyle. A Pre-Event sports massage kicks overused and stressed muscles into gear using quick, stimulating strokes and dynamic stretching. For Post-Event, expect a restful yet thorough massage that repairs your fatigued muscles. Whatever your needs, this massage is built to improve flexibility, help prevent injuries, and prepare your mind and body for optimal performance.
PRENATAL
Massaging for two? Designed specifically for women in the second and third trimesters of pregnancy, this deeply soothing prenatal massage therapy works to improve circulation, reduce swelling in hands and feet, and release tension in the lower back, neck, and shoulders. (note: not recommended for first trimester pregnancies).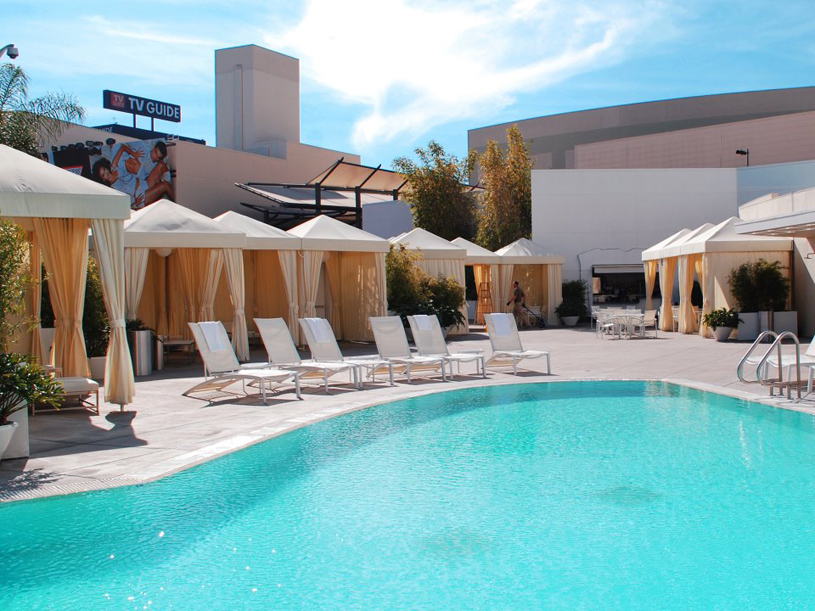 OM BODY THERAPY "TUI NA"
Bring balance to the body with this Chinese Taoist and martial arts based therapy. Multiple hand techniques including brushing, kneading, and rolling are used to massage the body, while acupressure techniques are integrated to better the flow of Qi, or energy, through the muscles. An excellent approach to healing tendons, ligaments, and joints.
SHIATSU
Finger and palm pressure, stretches, and other massage techniques come together to Shiat-you into a new state of wellbeing. This ancient massage therapy encourages the proper flow of Qi, or life energy, which in turn improves circulation, relieves stiff muscles, and alleviates stress. Guests should wear loose fitted clothing for Shiatsu, and expect to change positions throughout the massage.
ACUPUNCTURE MASSAGE
Two supremely restorative practices join forces to rebalance mind and body alike. Acupuncture points are chosen based on your specific needs. Needling is followed by a relaxing massage that boosts results of the treatment. This therapy offers a great option for those looking to both improve wellbeing while enjoying real relaxation.
CRANIOSACRAL THERAPY
Relieve your headaches, stiff neck and achy back pain with this unique healing body therapy. Through gentle pressure and small rhythmic pulses, this craniosacral therapy will clear blockages around the spine, skull and surrounding connective tissue to restore rhythm. You will leave feeling alleviated, relaxed and tension-free.
REFLEXOLOGY
Rebalance with reflexology, an ancient healing technique. Pressure is applied to distinct reflex points on the body using specific thumb, finger, and hand techniques, with particular emphasis on the feet. The therapy releases energy and improves circulation, contributing to overall wellbeing. Reflex and relax!
FOUR-HANDED MASSAGE
Two therapists, four hands, endless relaxation. This synchronized therapy soothes as it smoothes, relieving stressed muscles, weary limbs, and tension tightness. The ultimate in self-indulgence!
I chose the fusion massage and it was simply the best. For 60 minutes I found myself in heaven.
After having had the chance to experience Exhale spa, I now understand why it is described as 'a leading lifestyle brand in the health and wellness industry.' It has been a very long time since I have experienced such hospitality. I highly recommend it and will return very soon.
By Michele Elyzabeth
For more information and to book your appointment visit: www.exhalespa.com