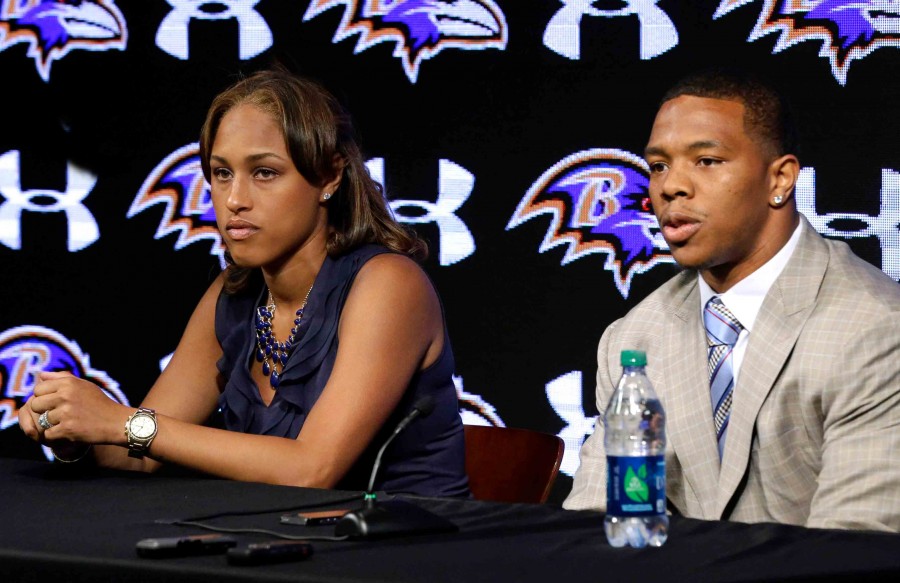 Photo: AP
Major sports leagues have seen every controversial case in the past year. From abuse to racism, from the NBA to the NFL. After TMZ released video footage of Baltimore Ravens' running back Ray Rice abusing his wife in an elevator, the player is suspended indefinitely from the NFL. The heat of the controversy: Rice's wife, Janay Rice is now defending her husband. 
Janay wrote in an Instagram post, "To take something away from the man I love that he has worked his ass off for all his life just to gain ratings is horrific. THIS IS OUR LIFE! What don't you all get. If your intentions were to hurt us, embarrass us, make us feel alone, take all happiness away, you've succeeded on so many levels. Just know we will continue to grow & show the world what real love is! Ravensnation we love you!"
The video is difficult for most to watch. It shows Ray Rice hitting his wife in the face, knocking her out, and dragging her unconscious out of the elevator.

In a statement Tuesday, the NFL said regarding the video which was recorded in the elevator of an Revel Casino in Atlantic City, "Security for Atlantic City casinos is handled by the New Jersey State Police. Any videos related to an ongoing criminal investigation are held in the custody of the state police. As we said yesterday: We requested from law enforcement any and all information about the incident, including the video from inside the elevator. That video was not made available to us."