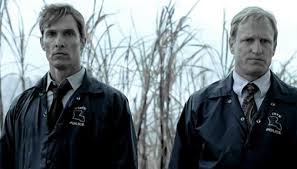 The Emmy nominated hit HBO series, "True Detective" has announced two new stars for season two. Colin Farrell and Vince Vaughn will be joining the dynamic duo of Woody Harrelson and Matthew McConaguhey. The eight-episode hour-long drama is set to begin production later this fall in California.
The story follows three police officers and a career criminal who must navigate a web of conspiracy in the aftermath of a murder.

Colin Farrell as Ray Velcoro, a compromised detective whose allegiances are torn between his masters in a corrupt police department and the mobster who owns him. Vince Vaughn as Frank Semyon, a career criminal in danger of losing his empire when his move into legitimate enterprise is upended by the murder of a business partner. Additional casting will be announced as it is confirmed.
The series is created and written by Nic Pizzolatto and Justin Lin, who directed Fast and Furious 6, will direct the first two episodes.