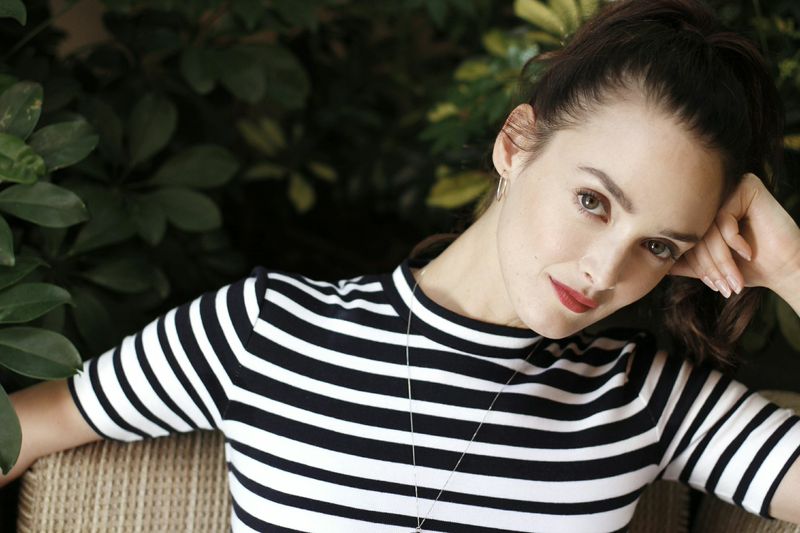 Photos by Jasmine Baeza
*Sneak Peek* LATF The Magazine cover story interview (Live at www.latfthemagazine.com 8/8).
Charlotte Le Bon may not be a household name yet, but she certainly is on her way. A few months ago, as I was watching Jalil Lespert's marvelous biopic of Yves Saint Laurent, I noticed a young actress cast as Victoire Doutrepleau. She portrayed the renowned high fashion model who had been Christian Dior's muse. Being an ex-model herself, it was the perfect fit. Charlotte, a French-Canadian actress who had been cast in mostly comedies such as "Asterix and Obelix: God Save Britannia," proved that she could carry a role in a dramatic film. Originally from Montreal, Charlotte was born from two actor parents. Show biz was in her blood; she was familiar with the highs and lows which came with it. She had witnessed firsthand her parents waiting for the phone to ring. By the time she was 19, Charlotte was ready to do something with her life. She wanted to travel the world and landed in France where she made Paris her home base. Being tall and gorgeous, she tried modeling and it was not long before she graced the covers of French Magazines. She modeled for a little over 8 years.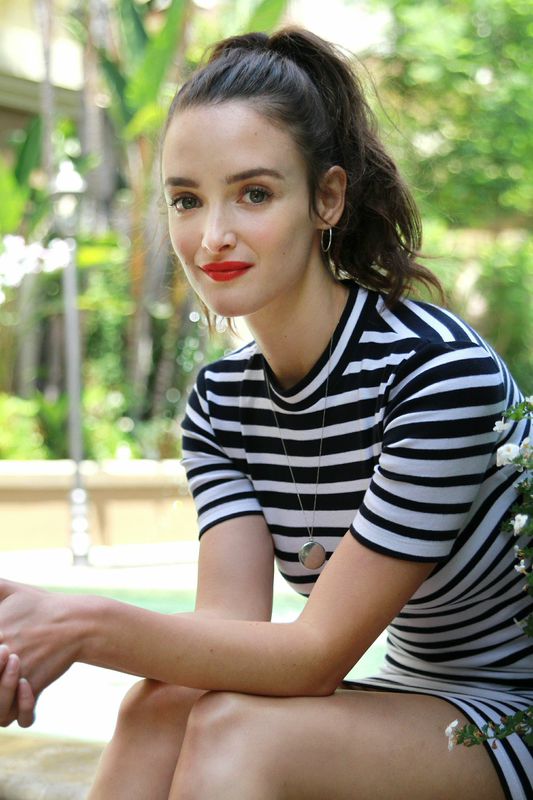 CLB: I started modeling at 16 in Montreal because I wanted to be financially independent. I wanted to buy a car. I started to travel a little bit when I was around 20 or 21. And at 23, because I was doing a lot of back and forth between Paris — where I was working most, and Montreal — I couldn't stay in Paris for a long time. I was getting too sad and too lonely and I had to go back to Montreal regularly. At 23, I sat with my modeling agent at the time, and she said to me, 'You're 23. You're getting old. You should think about settling down here for one year. Give it one last chance, make a bunch of money and then travel and do whatever you want with it.' I said, 'Okay, sounds fair.'
So I rented an apartment and two months later, I got casted for a TV showwithout even knowing what I was getting myself into (laughs). When I learned that I had this TV show, I went to my modeling agency and said, 'Pfft, that's it. Don't even think of calling me ever again.' (laughs)
Charlotte was "The weather girl" on Canal+, a pop culture news show called "Le Grand Journal" where she wrote and performed nightly parodies.
So you fell into acting…
CLB: Yeah, totally. And actually, I discovered myself as an actress on this TV show. My first movie was "Astérix and Obélix: God Save Britannia." And after that, I did a little romantic comedy called "La Stratégie de la Poussette."
Astérix and Obélix was a big movie for Charlotte. After all, the cast included such acting giants as the great Gerard Depardieu, Guillaume Gallienne, a member of "La Comedie Francaise" and Edouard Baer.
You went from being totally new to working with these guys.
CLB: Yeah, but it was really scary for me, actually, to take that step. I got cast for "Astérix and Obélix," and it was a surprise for me to —
Get it?
Of course. It's always a surprise for me anyways. I always think that every movie I'm doing is the last movie I'm going to do. And I had "imposter syndrome" for a long time actually. Well, it's been three years since I've started, so it hasn't been that long, but I remember going onto the "Astérix and Obélix" set with this heavy weight of feeling like an imposter. Like, what am I doing here? I started on TV doing the weather, and now I'm on this set with monsters of acting. What did I do? But afterwards, I did more and more movies and I got more confident in acting and learned a lot while watching people. Working with Pierre Niney in Yves Saint Laurentwas a big step for me. He was very inspiring. You watch people working and you're like, 'Oh, that's how it's done. That's how you make your magic? It's that easy? Working with Jalil, was amazing. It was so inspiring working with him, also. I love him. And after that, there was (the movie) "The Hundred-Foot Journey."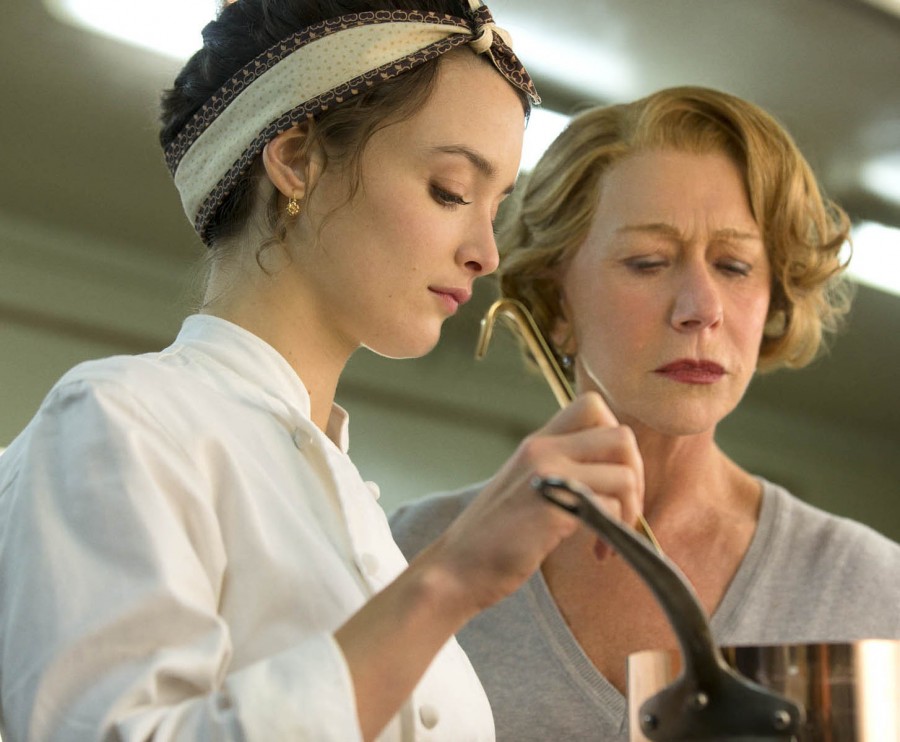 Her face lit up. Having previewed the movie a couple of days before our meeting, I was able to tell her how much I liked "The Hundred-Foot Journey." It was a nice little film without pretention and full of hope. A feel-good movie with great acting. In it, Charlotte plays a sous- chef, a genuine human being who falls in love with a young man from India. She showed us yet another dimension of her acting ability and co-stars opposite Helen Mirren; one of the greatest actresses of our time. Not bad for a young woman who just started in her career.
CLB: I've been repeating it all day, but it's true: I really want to be like that when I grow up. I just had lunch with her (Helen Mirren), and I'm so impressed by her. I tend not to show it, because I've got some pride, but I'm really impressed by her.
I'm sure she was impressed with you.
CLB: Oh, I don't know about that. She's an amazing woman and she's the perfect embodiment of the saying that 'beauty comes from confidence.' She's beautiful as well, but when she's in a place, she just owns it. She owns the set, but she's also very generous and I saw her struggling, too, as an actress. That is very inspiring for me to see that, because we tend to think that with experience and the movies that you do, that everything comes super-easy, but that's not true. Every part is challenging. And she really showed that to us, and she was generous in the way that she was discussing (the movie) with us, like, 'Do you agree with what I'm proposing? Do you want to do it otherwise?' And it felt good — really good.
Read more in Issue 44 of www.LATFtheMAGAZINE.com on August 8th, 2014.
By Michele Elyzabeth
The Hundred-Foot Journey in theaters 8/8/14.